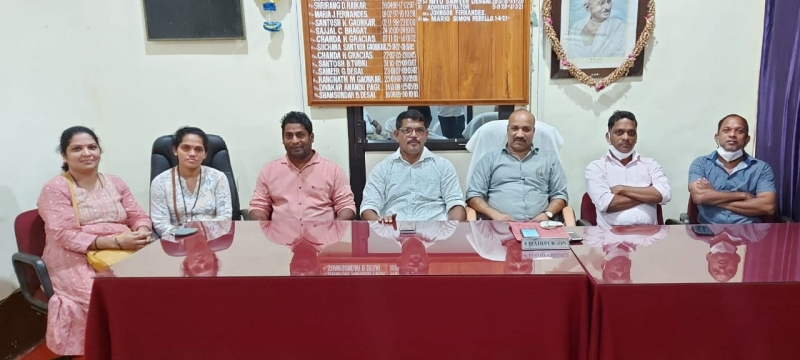 Photo Credits: Kathy Fernandes
CANACONA
Stating that the scheduled Friday inauguration of toilet block at Palolem has been done illegally, councillors of Canacona Municipal Council announced their plans to protest at the site and demanded postponement of the inauguration by 8 days.
Ruling councillors of CMC hurriedly called a press conference on Wednesday night and strongly objected to non-inclusion of chairperson's name in the inauguration invitation card.
Directly blaming Canacona MLA for doing politics even in development works, Chairperson Simon Rebello sought to know how names of chairperson, chief officer, dy chairperson and Ward councillor can be avoided when the project is constructed in Municipal Land.
"Without even paying licence fees, TCP approval annd occupancy certificate, how can a government project be inaugurated ? We are going to protest against the inauguration and even apply locks to the toilet block if it isinaugurated without council approval," said Rebello.
Councillor Ramakant Naikgaunkar said, "When government mentioned chairperson's name on foundation stone, why and how chairperson's name is avoided in its inaugural invitation?"
All the 7 rulling councillors declared that they alongwith the people would protest if the government still decides to go ahead with the illegal inauguration.
"Stop Friday inauguration, handover the Toilet Block to the council. We will carry out inauguration formalities," the councillors said.
Incidentally, the sitting council since formed 5 and half months ago, has backed the government declaring it as BJP council, but due to this incident Canacona Municipal Council could remain an independent council.
:We will decide whether to be with the BJP when party declares its candidate for the forthcoming assembly elections," a council member added