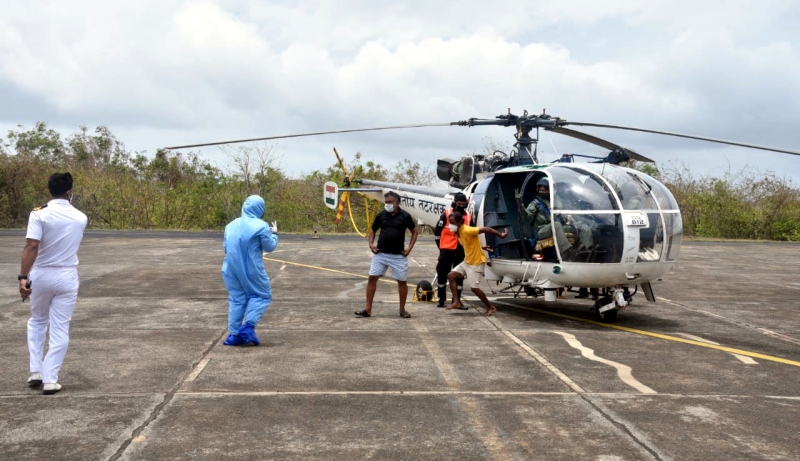 VASCO
The Goa Coast Guard rescued two employees stationed at the lighthouse on Vengurla Rock Island on Tuesday.
According to a press release, the Coast Guard received a message from the Directorate General of Lighthouse and Lightships (DGLL) that two of its employees were stranded at the Vengurla Rock Island Lighthouse which has sustained damage during the Cyclone Tauktae.
Both personnel did not have water, food and electricity for three days and inclement weather near the island made rescue a challenging task.
The Coast Guard district headquarters at Goa swung into action and despite severe weather conditions with restricted visibility and clouds, a Coast Guard helicopter was launched from Goa at 11 am on Tuesday.
The helicopter reached the island in 25 minutes. The area around the lighthouse was rocky and did not provide any safe landing and winching area.
In a daring operation, the Coast Guard Chetak helicopter undertook rough and restricted area hovering on a small open space. Both the stranded employees were winched up and taken onboard coast guard helicopter.
The stranded personnel were flown to the Coast Guard air enclave in Goa and later handed over to lighthouse authorities in a healthy condition.