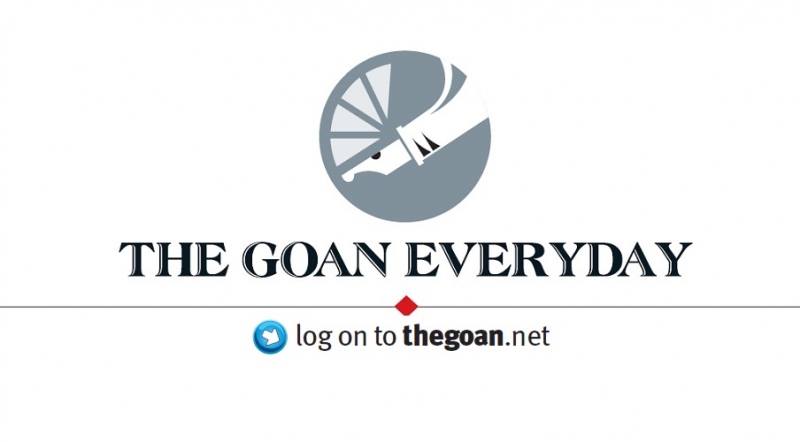 PANAJI
The State government has finally taken a decision to cap the rates for Covid-19 treatment in private hospitals with ICU facilities.
The decision was taken during a video conference convened by the Chief Minister Pramod Sawant with Health Minister Vishwajit Rane, Health Secretary, Director of Health Services, Dean of GMC, in-charge of SDH Ponda and ESI Covid Hospital, all Covid Center in-charge doctors and all health officers in-charge of health centres and both Collectors and deputy collectors along with mamlatdars.
Speaking to the media after the video conference, Sawant stated, "The discussion was centered on the 14 deaths that were recorded in our health bulletin yesterday. It was brought to my notice that a lot of patients are still being brought dead to the hospitals. We are helpless in such cases."
According to the government's decision, the general wards will be charged at Rs 12,000 per day, twin sharing rooms at Rs 15,000 per day, single private rooms at Rs 18,000 per day and ICU with ventilator occupancy will be priced at Rs 25,000 per day.
The packages will include bed charges, nursing services, medical services of a resident doctor, nutritional diet, PPE kits for the staff and routinely prescribed medicines.
However, specialist or intensivist charges, charges of the diagnostic intensivist, uses of special drugs or special equipment during treatment and any other procedures or surgeries carried out during the treatment have been excluded from the packages. Also, extra oxygen flow other than ICU will be charged separately.
Commenting on this, CM said, "The rates have been fixed for private hospitals accepting Covid-19 patients in consultation with our expert medical team."
He pointed out that the private hospitals which handle Covid-19 patients have to appoint a special team of nurses, doctors who will work round the clock and run the risk of being affected by the virus eventually.
"To avoid risks, they have to keep changing their staff and maintain a completely separate set-up to treat Covid patients. In the end whichever private player is ready to join hands with us, we have to take them into confidence too and we have to ensure that it is affordable for them also to do that treatment," CM said.
Presently, only four hospitals with ICU facilities have agreed to treat Covid-19 patients in Goa. These include Manipal Hospital at Dona Paula, SMRC Hospital at Vasco, Apollo Hospital at Margao and Healthway Hospital at Old Goa .
Meanwhile, Sawant admitted that Covid-19 patients had to sleep on the floor for a day owing to lack of preparedness at the state's top medical institution. "Only on one day, when we have a sudden hike in new cases, I admit that patients had to sleep on the floor in GMC. But since that day, not a single patient has had to go through that again. We didn't have infrastructure ready at the time of that spike," he stated.
The CM, however, denied that there is a shortage of oxygen supply in the state. "There is no shortage of oxygen in Goa at present. There are two different agencies who are supplying oxygen to us from Karnataka and Maharashtra. I have looked into the allegations of a patient passing away due to lack of oxygen supply at GMC. The patient died for some other reasons, not because there was no oxygen supply," he clarified.
He further stated that Goa presently has more than the required number of ventilators but that High Flow Nasal Oxygen (HFNO) machines are short in supply. "We have ordered HFNO machines but they are in short supply right now. In the coming three days, around 20 to 25 HFNO machines will be made available to us," CM assured.
Asked if he would consider donating plasma upon recovering from Covid-19, CM Sawant said, "After 28 days of my recovery, I will surely donate my plasma. I have hypertension issues. But if I fit all parameters, I will definitely donate plasma." CM Sawant tested positive for Covid-19 on September 2 and has been isolating at home since then.

Rates fixed after consultation with professionals: Sawant
PANAJI: Chief Minister Pramod Sawant when asked to comment on the 'high' rates that the government has fixed for private hospitals, said that rates were finalised after consulting with several doctors and stakeholders.
"We have decided these rates in consultation with the medical professionals and with owners of these facilities. They have also said that they need to be able to manage the facilities with dedicated staff who end up getting infected and who then need to be rotated with fresh staff," Sawant said.
"They have dedicated doctors and nurses who attend to each patient. It also needs to be sustainable for them to provide these facilities for Covid patients," Sawant said.
---------------------------------
DDSSY cover for treatment soon
PANAJI: Sources from the Health Department told The Goan that the government is looking to bring Covid-19 treatment at private hospitals under the umbrella of its flagship scheme, the Deen Dayal Swasthya Seva Yojana (DDSSY) in future. "The plan to bring Covid-19 treatment in the private sector under DDSSY is in the pipeline right now. The government is likely to announce its decision in the coming days," the source disclosed.

THE RATES
*General wards: Rs 12,000/day*Twin sharing room:
Rs 15,000/day*Single private room: Rs 18,000/day *ICU with ventilator:
Rs 25,000/day .


THE PACKAGE
Includes bed charges, nursing services, medical services of a resident doctor, nutritional diet, PPE kits for staff and routinely prescribed medicines
-----------------------------
NOT INCLUDED
*Specialist or intensivist charges
*Charges of diagnostic intensivist
*Uses of special drugs or special equipment during treatment
*Other procedures or surgeries carried out during treatment
*Extra oxygen flow other than ICU