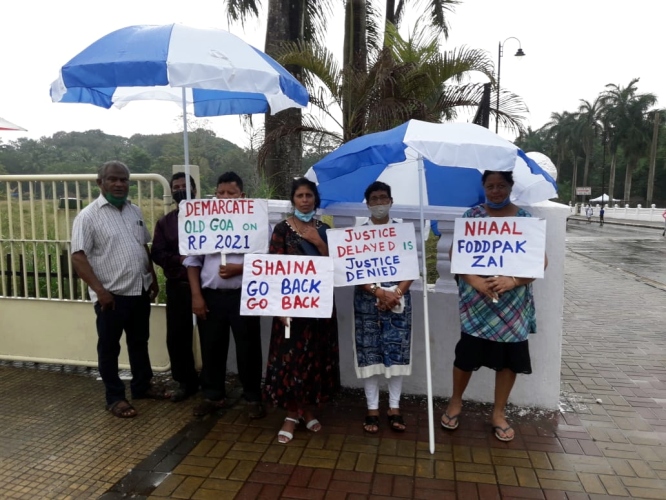 OLD GOA
Heritage lovers went on a fast outside the main gate of Se Cathedral opposite the Basilica of Bom Jesus on Wednesday to protest against the inaction of the government against the structure which has come up within heritage precincts of St Cajetan Church.
The day long fast began at 8 am and ended at 6 pm with Glen Cabral, Peter Viegas (both from Old Goa), Ana Gracias (Chimbel), Golda Almeida (Assolna) and Edociana Dias (Cavelossim) participating in the protest.
Speaking to The Goan, Cabral said they initially have decided to have a minimum of five persons for the fast.
"However as days pass by, more people will join. Some people, though, are joining us for some time and not for the full day. We want to create awareness among the public who attend the Novena and Feast, and also the tourists who throng Old Goa for the churches, about the illegality conducted by the powers that be."
"Through the fast, we want to send a message to the government to mend its ways and ensure that the structure is demolished," Cabral added and stated that the longevity of the fast would be decided as days pass by.
Meanwhile, the sudden rains in the morning threatened to throw the fast off gear as it poured for a while. However, the participants were prepared and used umbrellas and were relieved when the rains stopped after some time.