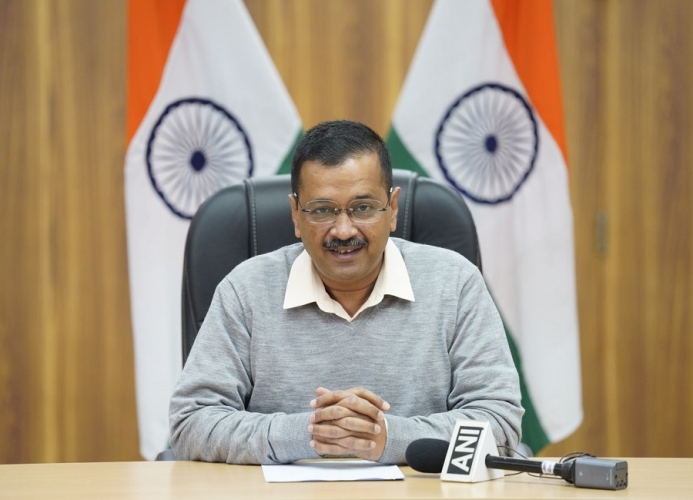 PANAJI
Delhi Chief Minister and Aam Aadmi Party National Convenor Arvind Kejriwal is all set to make a one-day visit to Goa to release AAP's vision document for the State ahead of the 2022 polls.
In a press release, AAP stated that Kejriwal will arrive on Saturday afternoon. Kejriwal had toured the poll-bound State previously, promising to introduce a 'corruption-free governance model' in the State if his party is elected.
Kejriwal is scheduled to arrive at Dabolim Airport in the afternoon and will lead door-to-door campaigns in St André, Cortalim, and Shiroda with the party leaders, the release further added.
He had virtually launched a door-to-door campaign in the last week. Now, he will do door-to-door campaigns in the State in accordance with Election Commission and Covid regulations, the party stated.
The Delhi chief minister visited Goa and attended a Mahasabha last month, at which thousands of people gathered and ridiculed the Congress over the resignation of the party's MLAs ahead of the State assembly election and declared that his party will form the State's first "corruption-free government". As of now, Kejriwal announced six guarantees to the state -- free electricity up to 300 units per month, free pilgrimage, employment guarantee, guarantees for women that are Rs 1,000 per month to every woman over 18 years of age and increase the Griha Aadhar allowance from Rs 1,500 to Rs 2,500 per month in Goa, a corporation and faceless RTO services for taxi operators, the release added.