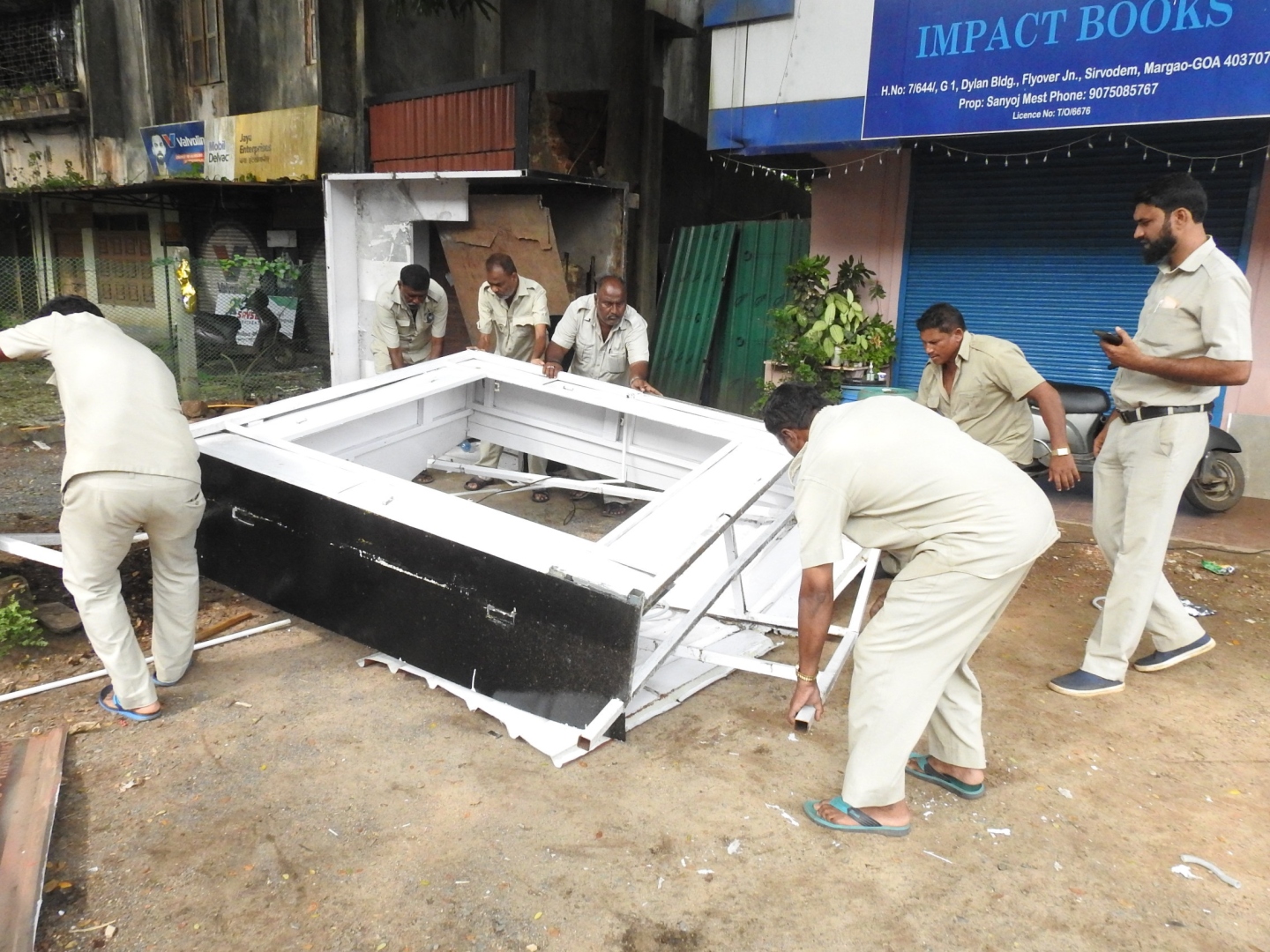 MARGAO
Taking advantage of the Centre's decision to ban the Popular Front of India, the Margao Municipal Council on Friday razed down a kiosk installed in the Calconda area of the city.
The last time around when the Margao Municipal workers had gone to lift the illegal kiosk from the site, the market inspector and his team had met with resistance from a group of people. The team had returned, but after giving some time to the party to shift the structure.
With the structure remaining at the site, and with the Margao police cracking a whip against the PFI members, the MMC team descended on the site Friday noon and dismantled the structure.
The owner of the kiosk, a PFI member, who was arrested by the police under preventive detention after the organization was banned by the Police earlier this week, made his presence felt at the site when the MMC team was dismantling the structure but preferred not to offer any comments.