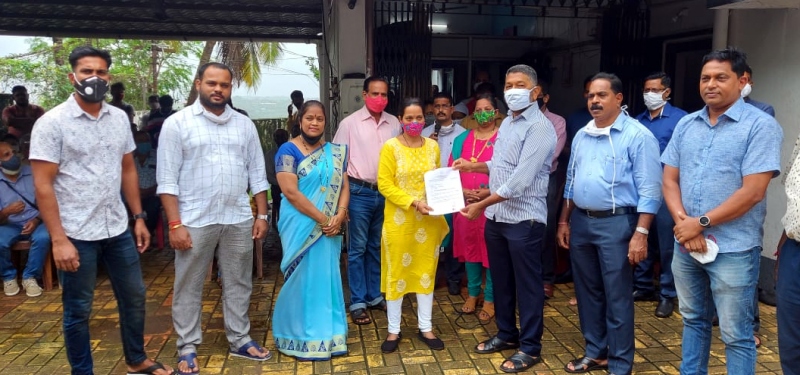 VASCO
Stating that the Mormugao Port Trust (MPT) is largely dependent on coal cargo for business, Urban Development Minister Milind Naik on Wednesday said measures could always be taken to tackle pollution.
Naik was speaking to reporters during a function to distribute sanction letters of the Laadli Laxmi scheme to around 80 people in the presence of Mormugao Municipal Council (MMC) Chairperson Damodar Kaskar, BJP Mandal President Sanjay Satardekar and other BJP councillors.
"The port once had a strength of around 8,000 staff in my childhood, but today the figure has dropped to about 1,500 staff and there are many pensioners. Presently, there are only two coal handling companies and this business helps the port take care of its workers and pensioners."
"I am not saying the port must handle polluted cargo but any cargo being handled at the port can be done without pollution and it is vital that while the business remains, measures are taken to control pollution," said Naik.
The minister claimed that the MPT is not limited to the Mormugao constituency alone but belongs to the entire Goa and has links with various industries across the State, with cargo entering and leaving the State from the port.
Naik said around 80 persons were given sanction letters for the Laadli Laxmi scheme.
Stating that despite a financial crunch the government schemes have been delayed but not denied, Naik said he has been doing his best to help needy people with schemes and jobs.