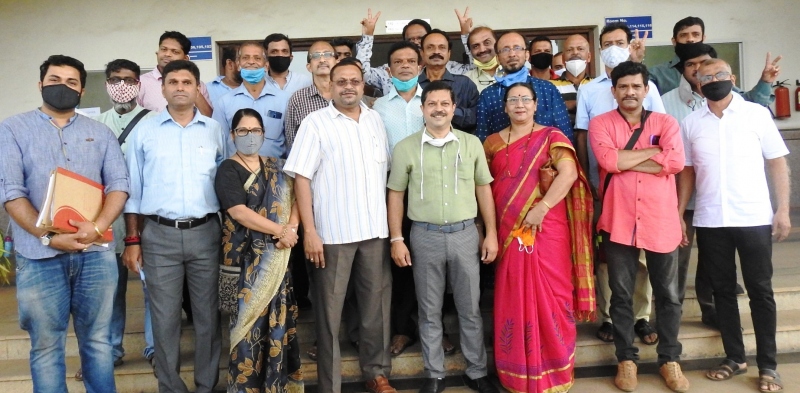 MARGAO
The BJP leadership came in strength at the office of the Returning Officer for Margao on Saturday as party leader Sharmad Raiturkar filed his nomination papers for Ward No 12 of the Margao civic body.
A day after the BJP-backed Vibrant Margao unveiled the list of 25 candidates for the Margao civic body, Sharmad filed his papers on Saturday, with party leaders, including convener of Vibrant Margao Rajendra Talak, Margao BJP Mandal president Rupesh Mahatme and others descending at the office of the Returning Officer apparently to express their solidarity with the candidate.
Sharmad later told the media that the BJP will create history in the Margao Municipal Council by winning the ensuing election with a huge margin. He pointed out that the people of Margao, Fatorda and Curtorim are looking forward to bring about a change in the MMC.
Sharmad said he would work together with the people of Ward No 12 to create a model ushering development and cleanliness in the area.
"Many have raised questions why Sharmad has decided to throw his hat in the municipal polls after contesting the Assembly election. We have been working with limitations all this time, but now we have decided to work beyond our limitations to bring about changes in the wards and the city," he said.
Stressing on the need to create proper infrastructure in the city to attract tourists and visitors, the BJP leader said there's no avenue and attraction for the tourists to visit the city for the moment, adding that proper infrastructure, including cleanliness and beautification and toning up of infrastructure, including parking needs to be provided to get the visitors to the city.