Electricity department needs to be overhauled or our engineers should be sent for training in other states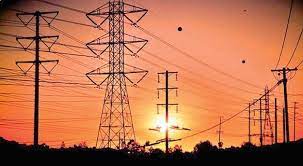 Recently a WhatsApp group I belong to was rueing the frequent power issues we have been having around Dona Paula area and someone suggested we turn to lanterns. Unfortunately this old technology - the lantern - needs kerosene and you don't get that easily in the market. Just this past week, I was repairing a gas stove at home which was corroded. I hunted for kerosene in Caranzalem, Taleigao, Panjim and finally despite the fright of the Covid - 19 virus I had no option but to step into our Panjim market which is in a total mess.
Not a single shop seller follows social distancing, forget about the people who come in a hurry to buy essentials and leave the market soon. None of these shops had kerosene and somebody told me to go to a place housing a dirty colony near the new Ourem road or Ninho Infantil where I finally managed to collect only one litre. This is the situation of our Panjim.
Mind you, olden times when I was a kid, this lantern was in demand when AC supply was not there. After I grew a bit older, DC supply came into the picture, but lanterns, both portable and ceiling ones, were still in use. I was lucky because my Uncle was a Chief electrician who used to work in Obras Půblicas (now PWD) and as my father was keen and we were only one of the few houses that had supply.
Probably we may have to reach to that era or level in a very few years. Already we have signs for the last few weeks that our normal supply is playing hide and seek and many times there is no supply in one or even two phases and when it resumes the voltages are either High or Low. Many times our domestic appliances like microwave ovens, refrigerators, geysers and mixers get damaged. The repair costs are exorbitant and that too technicians/repairers are not available easily in town due to Coronavirus.
The government tells us to stay safe at home and not to get frightened. This has become a dangerous situation for us due to pandemic and if a more dangerous second phase comes, what will be our plight?
Sometimes we also hear a loud noise from the transformers recently installed near NIO circle by electricity dept which one can hear at a distance of about a kilometre. For me it sounds like a bomb as I stay just 50 metres away from it. Each explosion is soon followed by the supply resuming through the replacement to another standby transformer which has different levels of voltage. I wonder what is the reason for this explosive life we are being forced to live. Could it be that people residing around Dona Paula are misusing the power as many tourists are illegally staying, or are the design aspects of these transformers failing? May be our old technology of tripping system could have been a better solution and lanterns for backup on those days?
Our electricity department needs to be overhauled or our engineers should be sent for training in other states to learn better technology. If such is the position of our state of affairs I don't know when the underground cabling will be commissioned and when we will get rid of overhead lines?
The picture of these transformers shows one red cable wire lifted up with a plug open without any connection. I saw other transformers at the side also having similarly disconnected wires. I did not want to interfere and find why these wires were opened. The opened cable wires could be for earthing connection. And if the earthing system was not done properly there are certainly chances of overload, tripping and electrocution.
Also there is garbage near these transformers. If by chance any sparking occurs, it can cause a fire with these dry palm leaves. These transformers came to existence some few years back as 'improved' technology. Earlier there was a mini power stand which was hand operated for switching on/off manually which was considered outdated.
There exist similar transformers not only in Dona Paula area but also various places in Caranzalem, St Inez, Taleigao and whole of Tiswadi.
Some solution to this sorry state of affairs which our Government and/or Electricity dept can think of it required. Imposing a ring transmission system with at least two HT feeders can definitely help. But who cares. There exist lakhs of ACs on domestic line which are unaccounted for, the power is drawn illegally thus tripping of the main transformer could be the cause. Now the high rise buildings and many illegal connections are mushrooming everywhere in town.
The linesman are unable to report to the dept as it is cumbersome to check and legal permission comes into picture. The Forest dept is not in tune with the Electricity dept as many trees need to be pruned or cut. Mostly the overhead lines are run through private properties and legality is involved. The coconut trees are bent and leaves falling on lines results in the everyday affair of lines getting disconnected. The government needs to expedite the underground power cabling work to solve all these problems.
(The writer is a social activist)