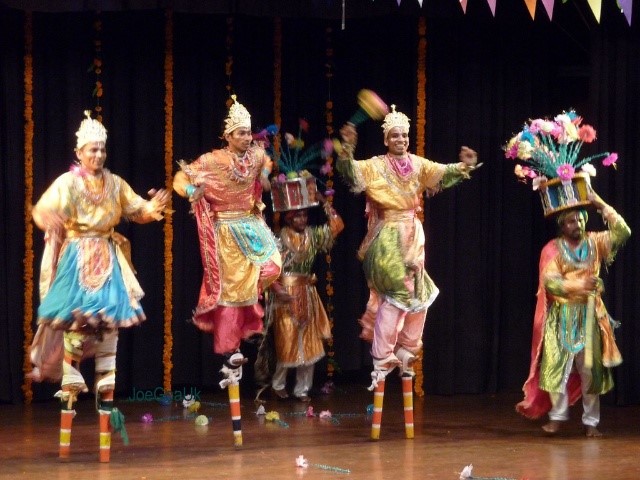 'World Theatre Day' was observed on March 27. It was created in 1961 by the International Theatre Institute (ITI). The day is celebrated annually to raise awareness about the importance of theatre arts and their important role in entertainment, and to highlight how they can be used to foster peace and economic development. Theatre has been an integral part of expression and storytelling for hundreds of years.
Even today, it remains one of the most significant art forms that deserve recognition and preservation. This day is also celebrated by theatres, theatrical professionals, theatre fans, theatre universities, academies, and schools. World Theatre Day is a significant occasion for theatre artists, producers, and writers.
One of the most significant features of this day is the distribution of the World Theatre Day Message. The day also provides opportunities for theatrical communities to put forward their work on a large scale. The theme of World Theatre Day 2023 was "Theatre and Culture of Peace".
Drama has been regarded as a channel that provides intellectual pleasure. Performers of different types of fine arts narrate the story either on stage or in a particular area. Theatre is not only about live and scripted work, but also includes forms of theatre such as film, television and other electronic media. There are myriad art forms around the world and people should be aware of what they are, their worth and significance.
The day provides bigger platforms for theatre groups to showcase their talent on the national stage. On this day internationally reputed speakers address gatherings to convey their experiences, ideas and reflections on the theatrical art. World Theatre Day is treated like a national festival where the plays are staged in different parts of the city for people to see.
In Goa there are different forms of drama including the Konkani tiatr and the natak. These art forms give the audience entertainment in the form of songs, acting, comedy, satire and music. These art forms also send a strong message regarding issues plaguing the society and many-a-times the politicians are at the receiving end.
Over the years the Konkani tiatr has become a very popular form of entertainment for Goans. Thanks to the directors and actors this form of entertainment has been handed down from one generation to another. But then besides the director and the actors, there are several artists working behind the scenes who contribute to the success of a particular tiatr which could even complete a century of shows.