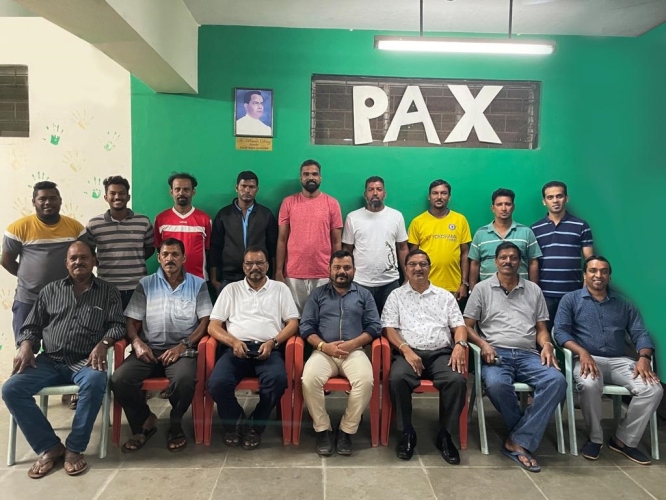 Photo Credits: The Goan
PANAJI
Ravi Cabral was unanimously elected as the new president of Pax of Nagoa Sports Club at its annual general body meeting, held recently.
The term is for two years, 2022 to 2024. The new executive members: Ravi Cabral - President, Anzil Godinho -Vice President 1, Joe Dias -Vice President 2, Norbert Gonsalvers -Vice President 3, Gil Fernandes - General Secretary, Savio Pinto – Jt Secretary, Neville Fernandes – Treasurer, Evaristo Dias - Asst Treasurer, Samson Dias - Sports Secretary, Cleton Fernandes – Asst Sports Secretary, Gabriel Fernandes -Cultural Secretary, Richardo Gonsalves - Asst. Cultural Secretary; Members - Joaquim Antonio Silva, Herman Fernandes, Victor Fernandes, Declan Pereira.