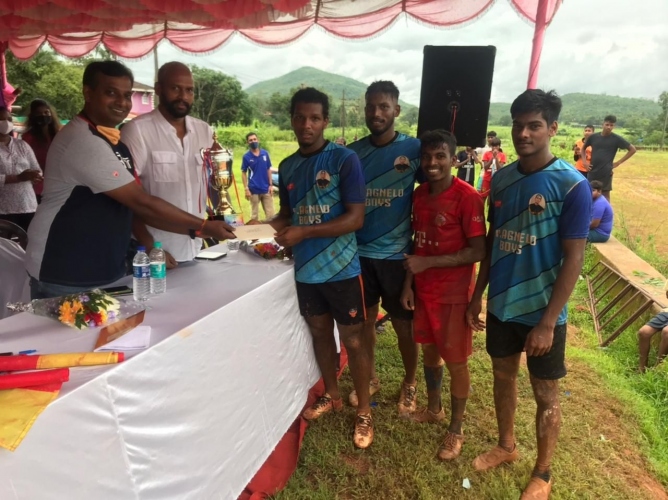 MARGAO
Fr Agnelo Boys, Quepem humbled FC Godgoll Ambaulim 4-2 to clinch the Fr Agnelo Boys football tournament organised by Fr Agnelo Boys, Quepem at Quepem ground.
The first half came amid Fr Agnelo control over the events of the match. Especially on the offensive side, Sanwil was thick in action struck twice. Pidroy and Wilson were the other scorers for the winners. At the other end, FC Godgoll put the pressure on the rival defence. Pravin Oliveira scored a brace.
Fr Agnelo Boys were richer by Rs 20,000 while FC Godgoll bagged Rs 15,000.
Pravin Oliveira of FC Godgoll while Samson Fernandes and Velinton Fernandes both from Fr Agnelo were adjudged best goalkeeper and forwards respectively.
Gopal Kanekar, councillor of Quepem Municipal Council was the chief guest and gave away the prizes in the presence of Guest of Honour Micky Fernandes, former international footballer.