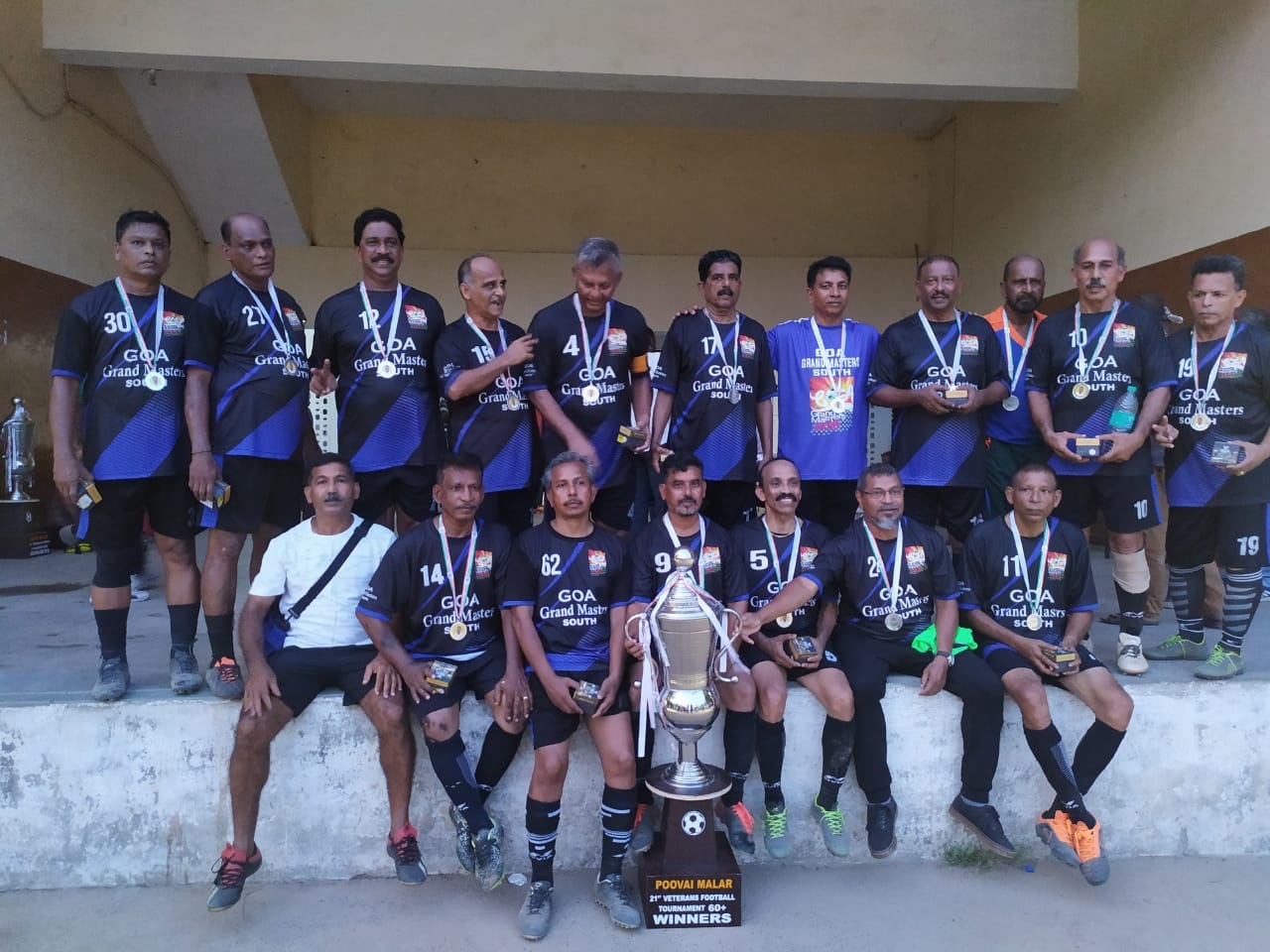 PANAJI
Derrick Pereira-led Goa Grand Masters triumphed 3-0 against hosts Poovai Malar Masters to win the 21st International Poovai Malar 11-a-side football tournament at Poonamallee.
The Goan side struck early after Derrick Pereira fed an unmarked Carmo Dias to make it 1-0. Ten minutes later, Anthony Fernandes made it 2-0 with a beautiful finish. Goa Masters added another goal through Derrick Pereira, 3-0.
The Goa defence was well served by Socorro Fernandes, Albert Pinheiro, Francis Peixoto and John Dias with the half line of Agnelo Fonseca, Jose Antao, Francis Furtado and Eddie Fernandes working like a well-oiled machine.