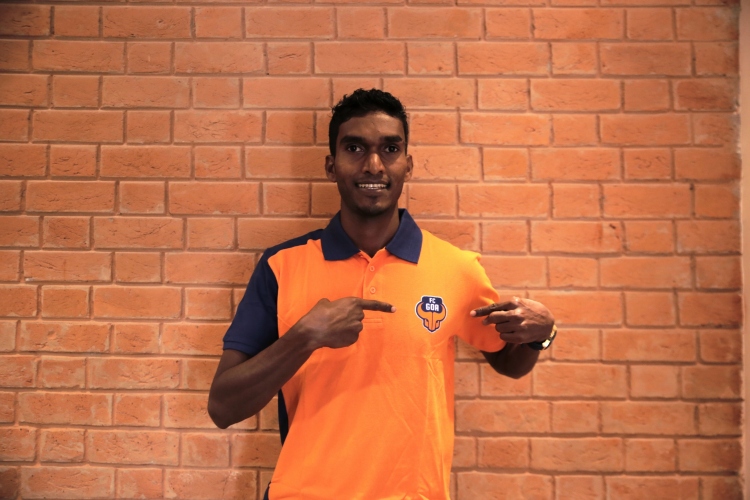 It's that time of the year. The football season has begun and promises to be a thriller. When I hit the ground for the first game on Sunday, I will be playing my 46th consecutive game for FC Goa. And then there is the AFC Champions League to contemplate later this season. Not bad for a player who was told a few years ago that he wouldn't be a starting option.
The last two seasons, I have played some of the best football in my career and been the happiest I have been in years. And heading into my third season as a Gaur, I am as fit as ever and really looking forward to getting Goa back to the top.
The new team is really abuzz with positivity. The sessions have been intense, the coach has brought in some really creative ideas to the table and we are enjoying the new blueprint that is being laid out. All of us can't wait to be on the pitch.
We have two tough games to start with this season. Bengaluru FC has always been a formidable opponent for us and I expect nothing less from Mumbai City FC. However, we are not going to shy away from the challenge. These are the kind of games we all cherish.
I believe that the hard work we've put in behind the scenes - the focus on working on our culture, identity and evolving our philosophy of taking impetus in the game will reap rewards. The camaraderie has been wonderful during our time together these past two months, and it's brilliant as to how well we've gelled together. I've had a front-row seat in many dressing rooms around the country and this one just feels very natural.
The off-season was one of the most challenging times I've had to deal with and I believe I'm not just speaking from a personal point of view. Everyone has had to deal with COVID-19 and the restrictions and find a way to make it work. If I can say one thing that was amazing that came out of all this is the bond we have been able to form over our period in the bubble. The coming together of everyone in the same place, getting to know him on a personal level, their characters and their personalities have been truly refreshing. For a team with so many new faces, it has been a great help – staying together like a family.
Last time I had written something, I had expressed my views about this club's insatiable appetite towards getting better. And the new partnership with RB Leipzig speaks volumes of where we are all headed. In the world of football, if you stay still, you will see others breeze past you. FC Goa is not a club that allows that.
Back in the days when I had started playing the game, it was near unimaginable to think that clubs in India would forge partnerships with such top sides in Europe. This just goes to show how far we have come along. India is still a sleeping giant but thankfully it has started to stir into action and everyone around the world is waking up to the potential.
And this is a partnership that is as unique as it comes. Over the years, we have always spoken about how development at the grassroots and youth level is key for Indian football to develop and prosper. This is a step in the right direction.
The focus of FC Goa has over the years not only been on cultivating a culture of success but also to build footballers for the future – for the team and India. You can see evidence of that with the number of players from the developmental team promoted to the first team. And now with the help of RB Leipzig, it will receive a further boost.
Whether it be the FC Goa Soccer Camps, the youth exchange programmes or the training of coaches, the coming together of the club with RB Leipzig makes for brighter days ahead for Goan and Indian football.
(India international Lenny Rodrigues plays as a defensive midfielder for ISL team FC Goa)