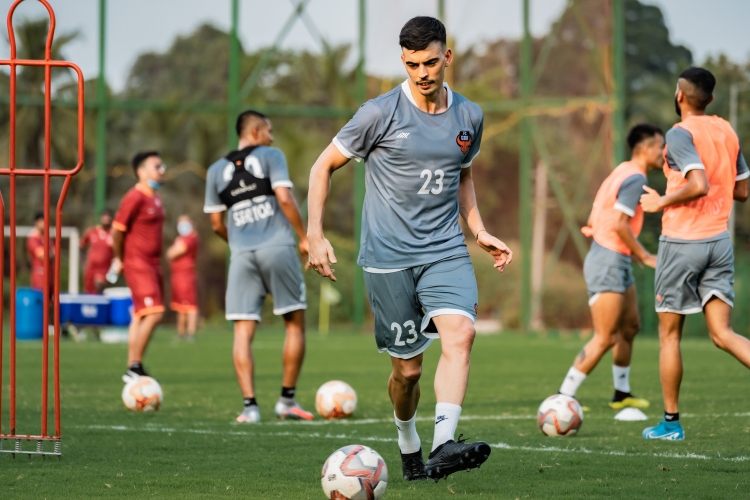 Photo Credits: FC Goa
PANAJI
FC Goa captain Edu Bedia is counting on home advantage as the Indian Super League (ISL) side prepare to make their bow in the AFC Champions League in Goa on April 14 against Al Rayyan.
"It may be an advantage playing in Goa because of the climate and the fact that we have more experience here, but there is no excuse at the end of the day because it is the same for everyone," Bedia said in a virtual media conference on Tuesday.
The Gaurs will host Group E of the continental top-flight tournament where they are clubbed with Iran's Persepolis, the runners-up of last year, Qatar's Al Rayyan and the winners of the qualifier between Al Wahda (UAE) and Al-Zawraa (Iraq).
FC Goa will be the first Indian team to play in the group stages of the AFC Champions League and Bedia knows his team will face a stiff challenge against the big boys of Asian club football.
"The ISL has teams that are largely similar and balanced but now we play teams at a different level. Persepolis, for example, made the final last season, and all the teams are very competitive. We are training with lots of intensity and we want to stay as competitive as possible. We will have to ensure that we take all our chances in the games that we play," Bedia said.
"I spent four years in La Liga against teams who were better than us and here it is similar. But our players have played against good players and teams and we need to be smart and make sure that we take the chances we get."
After a long and gruelling ISL season, Bedia is confident that the players are now ready mentally for the challenge that yet another bio-secure bubble brings. "We needed a week's break to disconnect after the ISL season, and we are now refreshed for this tournament. We have become experts at living in bubbles and we are mentally focused on this tournament and we want to participate here and take the opportunity provided to us."
When asked if FC Goa may alter their style of play based on the calibre of the opponent in front of them, Bedia gave an interesting answer. "We have to be smart about how we play. The teams may be stronger than us but we will have to adapt our style and change some aspects of our play but we will compete hard and make things as difficult as possible for the teams."