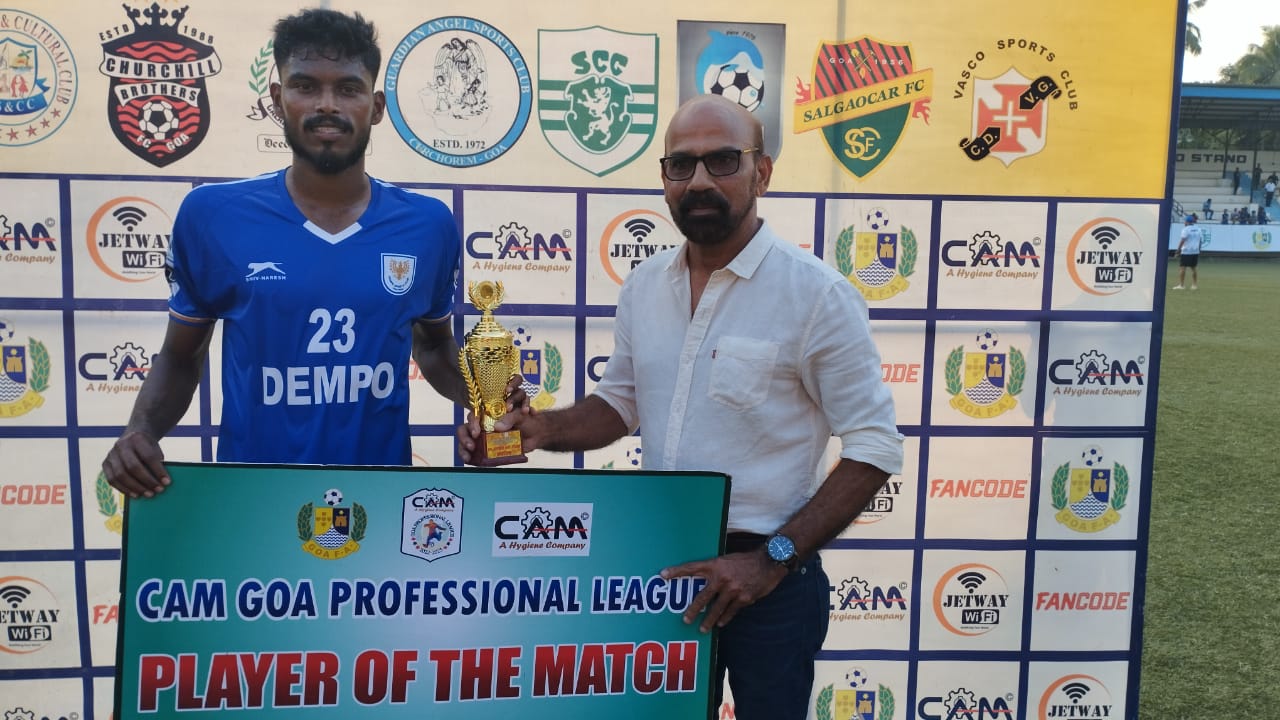 Photo Credits: The Goan
MARGAO
Reigning champions Dempo SC recorded a narrow 1-0 win over Calangute Association in the GFA Goa Professional League (Super League) at Duler Stadium, Mapusa, on Saturday.
Gourav Kankonkar scored the only goal of the game which helped Dempo climb to the top of the table with 26 points. Calangute Association remain on 19 points from 13 matches.
Calangute Association had the first shot at goal early in the 5th minute but Nigel Silveira's strike from a distance went wide. At the other end, Dempo broke the deadlock when Mohamed Ali put in a delicious ball to Gourav for a simple tap-in and the midfielder made no mistake in scoring the goal past Calangute's Presley Mascarenhas.
At the half-hour mark, Jaison Vaz sent in a through pass to Darrel Mascarenhas whose low drive went wide. At the other end, Calangute made a quick counter when Nigel sent a pass to Junior Carret, whose shot narrowly missed the mark.
Dempo's Dylan Dsilva made a fine save to deny Calangute. Calangute's Jovito had a couple of his efforts saved by the Dempo custodian. Dempo continued to miss chances as Ariston hit straight to the keeper. Dempo's Dylan made a crucial save to deny Richard Cardoz in stoppage time.