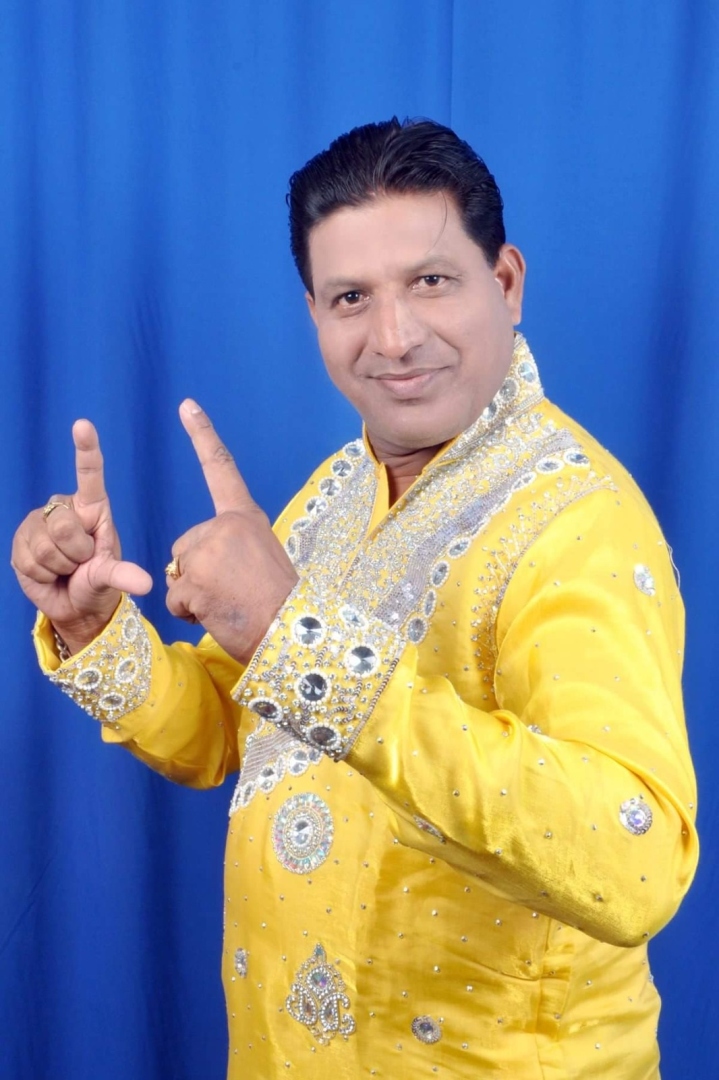 Photo Credits: The Goan
DOHA, QATAR
As a child, Mohinder Paul Bhardwaj, popularly known as Mohinder Jalandhary, cherished a dream to play football for India and represent the country at the FIFA World Cup. The football journey started and ended at the Indian Army, no further than that.
He has no regrets. Life as a footballer spent with the Indian Army serving at various divisions prepared him for the different day to day situations and life challenges. The childhood hunger to learn, excel, perform and earn appreciation is still on fire, albeit not on the football field but in the musical arena.
But how can you forget your first love football. Certainly not for Mohinder. Like many Indians based in Qatar, Doha-based Mohinder's dream of having a slice of FIFA World Cup cake will be fulfilled in a slightly twisted way in Qatar. The Jalandhar-born Indian singer has tied up his two passions --- football and music—to intermingle into one video song related to the FIFA World Cup.
The song 'Nazare' which mean scenes or views of Doha is sung by him in Punjabi with a dose of Arabic thrown in at the fag end of the song by co-artist Feryel from Tunisia. The former army man, who served in the Indian military for 17 years between 1984 and 2000 as a Non Commissioned Officer and who played football for Hodson's Horse regiment team during the period of 1988 and 1997, is quite ecstatic about his song which seeks to familiar his fans back in India of what Qatar has to offer and the 'amazing experience' the fans are in for during the football showpiece event.
"Having spent 11 years in Qatar, I know quite a lot about this country so the thought came to me why not familiarise my fans back in India and all those who are coming to Qatar for the World Cup about some of the landmarks and beautiful sites which await them in Qatar," says Mohinder, who dons the Portugal jersey during the shoot while slipping into the traditional dress in some shots.
Explaining the locations where the video has been shot, Mohinder said: "The video has been shot in multiple landmark locations in and around Qatar like Pearl, Katara, Lusail, Doha, Dukhan, Al Khor and Al Wakra."
Mohinder, who works as a health, safety, security and environmental officer in Qatar, urges fans to come and enjoy the World Cup at different landmarks and visit the places of tourist interests and enjoy the scenes of Doha.
"Come to Qatar and see the beautiful scenes of Doha, Pearl, Katara, Lusail and see the scenery of Doha, spent time at Dukhan, Al Khor and Wakra beaches and soak in the wonderful atmosphere and don't forget to visit all the top malls of Qatar," urges Mohinder, who is a member of the two musical groups Doha Music Lovers and MJ in Qatar.
Mohinder, who took inspiration from Raj Shri Vastav ji and KK Sahib, is not new to music and has so far come up with 18 songs till date and three VCD's, which started with his first song in 2010 when he was working in Dubai, where he worked for five years from 2006 to 2011 before moving to Qatar.
"A few of my songs were produced for Doordarshan Punjab and they were well received and my popularity increased," recalls the DAV College, Jalandhar alumni, before moving to the Middle East, first in UAE and now in Qatar.