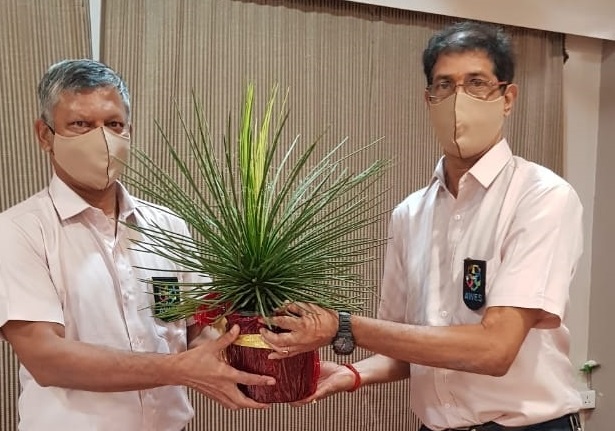 MARGAO
Former India international and current Technical Director of FC Goa, Derrick Pereira, has been unanimously elected as the new president of the Association for the Wellbeing of Elder Sportspersons (AWES). The elections, which were initially postponed in March 2020 due to the Coronavirus pandemic, were held on September 12 at BPS Club in Margao.
Derrick takes over the reins of the organisation from former Fisheries Minister Avertano Furtado, who served as the president for two uninterrupted terms from 2017-2020. He oversaw the formation of the organisation from scratch and played an important role in the growth of AWES.
Salgaocar FC General Secretary Adlear D'Cruz and Ashley Furtado, have been elected as the Secretary and Treasurer respectively. In a first, the organisation also appointed Arjuna awardee and current Goa Football Development Council (GFDC) chairman, Brahmanand Shankhwalkar, as their mentor. The former India captain has been one of the founder members of AWES and has played an active role in connecting with the former sportspersons.
AWES Managing Committee 2020-23: President - Derrick Pereira, Vice Presidents - Vinod Parkkott, Armando Colaco, Avertano Furtado and Savio Medeira, Secretary - Adlear D'Cruz, Asst. Secretary - Juliana Colaco and Wilfred D'Souza, Treasurer - Ashley Furtado, Asst. Treasurer - Alberto Colaco, Members - Justo D'Costa, Joseph Dias and Sanjiv Nagvenkar, Mentor - Brahmanand Shankhwalkar.