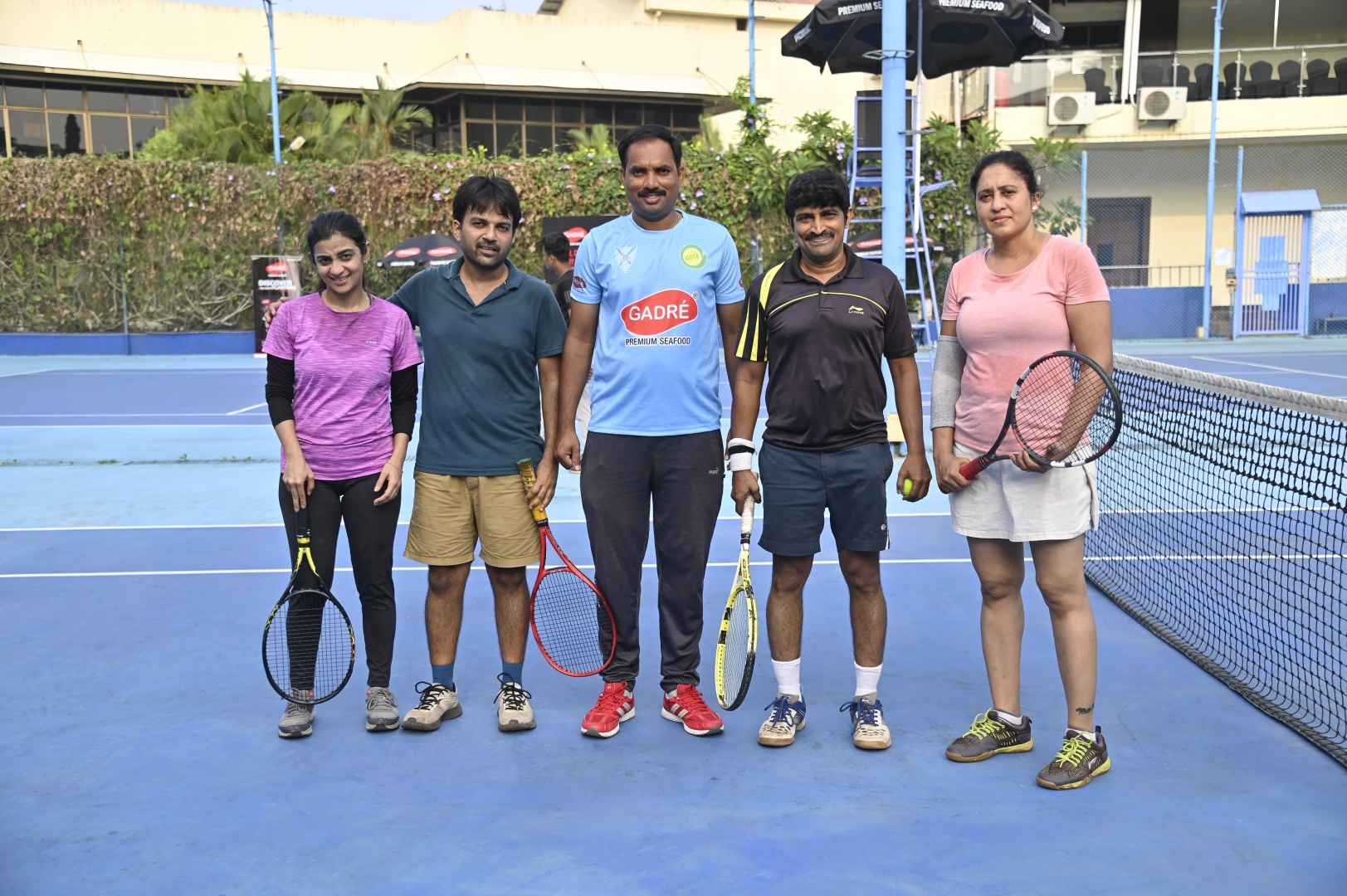 Photo Credits: The Goan
MARGAO
Defending champion Praneeth V and last year's finalist Tejas Shevde booked their spot in the pre-quarterfinals of the men's singles event at the ongoing Gadre Gaspar Dias Open 2022 tennis championships.
In the women's singles event, Olivia Chowgule progressed to the quarterfinals, with an easy 6-1 victory over Kamakshi Shanbhag. The mixed-doubles category witnessed Kshitij Garg/Atika Gaur combo getting the better of Swapnil Bugde/Simmi Lawande with a 6-4 win, to book their quarterfinal berth.
Meanwhile, interest is starting to build in the campaign of last season's finalists. Praneeth V and four-time champion Tejas Shevde from Goa produced sizzling displays to outplay their opponents and storm into the pre-quarters. Praneeth sent Tanay Amonkar packing with a 6-0 rout, while Tejas outgunned Veer Kotwal with an identical scoreline.
Over in men's doubles, Siva Bala Shunmugam B R /Nagesh Naik got the better of Bhushan Akut/Abhishek Dethan 6-4 to move into the quarterfinals. Ashwin Narsinghani /Kafil Kadvekar also registered a win to progress into the last-8 stage. They beat Atharva Paranjape/ Omkar Patil 6-1. Arup Angle /Sachin Dukle advanced to the quarters, beating Bhargav Patil/Sharad Mishra 6-1.