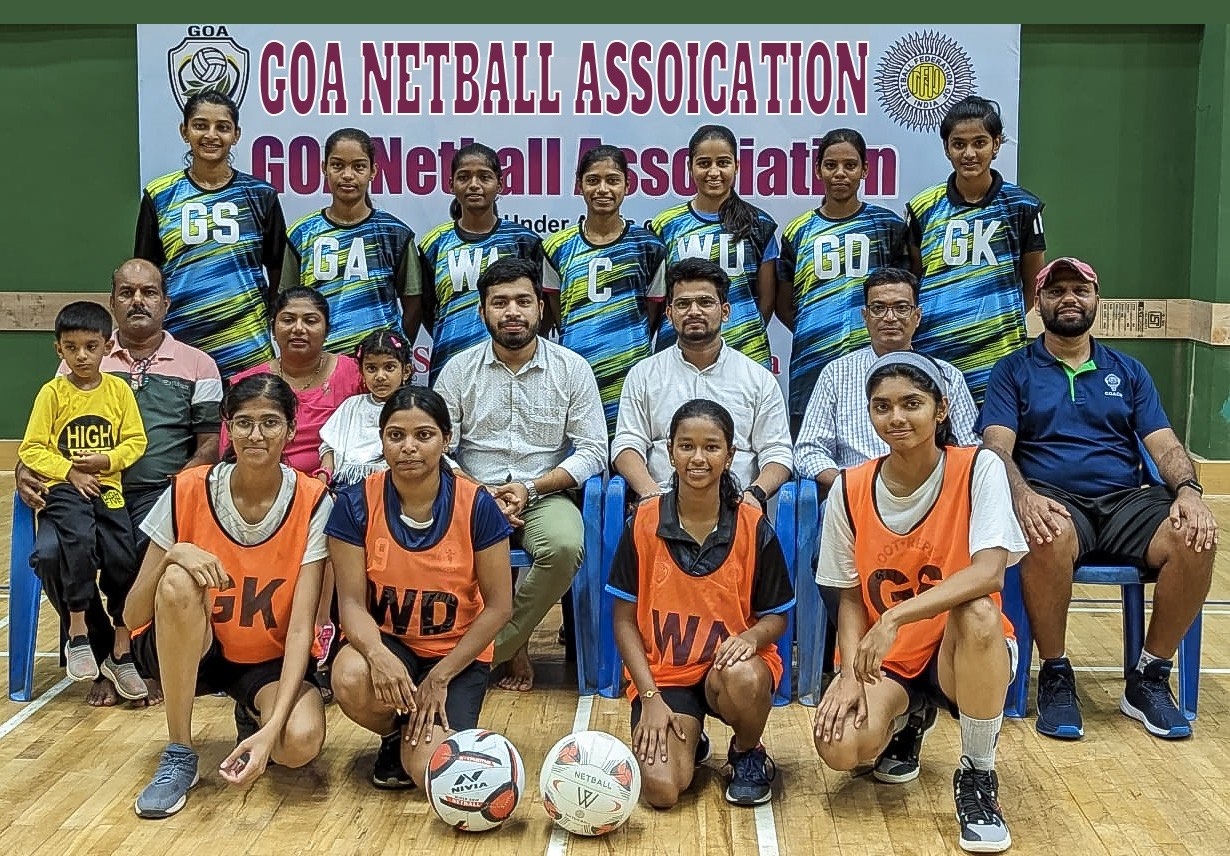 Photo Credits: The Goan
MARGAO
Navelim Sporting Club defeated Cuncolim Union 4-3 to move into the quarterfinals of the Gold Silver Rolling Trophy at Rosary Ground, Navelim on Sunday. Navelim SC netted a goal each through Clinton, Nevin, Fredlon and Nash. For Cuncolim Union, Dailon, Alister and Ashtrofro scored. Nash Pereira of Navelim SC was adjudged as the Man of the Match.
UC Seraulim hammer Dando Boys 11-0
United Club of Seraulim thumped Dando Boys Benalim 11-0 in the GFA Third Division League at St John the Baptist ground, Benaulim. The winners led 5-0 at half time. The highlight of the day was a four-goal blitz by Keith Rodrigues and another four-goal haul by Jess Cardozo. Dickson Rogtao, Selroy Fernandes, Flosico Fernandes scored one apiece as United Club of Seraulim dominated the entire game.
Goa women's netball team announced
PANAJI: The Goa Netball Association has selected the women's team for the 41st Senior National Netball Championship 2023-24. The team consists of Rakshanda Naik, Sharayu Jagtap, Siddhi Borkar, Sanika Wagh, Shambhavi Sawant, Sakshi Gore, Shivani Yele, Taniya Bishnoi, Nikita Gaikwad, Srujan Jadhav, Gauri Shende, and Kiran Bhosale. Sameer Raikar will be the coach, and Deepali Raikar will be the manager. The championship will be held at Kanya Mahavidyalaya, Kharkhoda, Sonipat, Haryana from September 21 to 24. Pratish Naik, the secretary of GNA, announced the team selection.