From turmeric lattes to Indian ginseng, millions across the globe have taken to Ayurveda for boosting immunity levels. Here's how some common Indian herbs and spices like tulsi, ashwagandha, amla, turmeric and black pepper can be used to aid healing of the body, mind and soul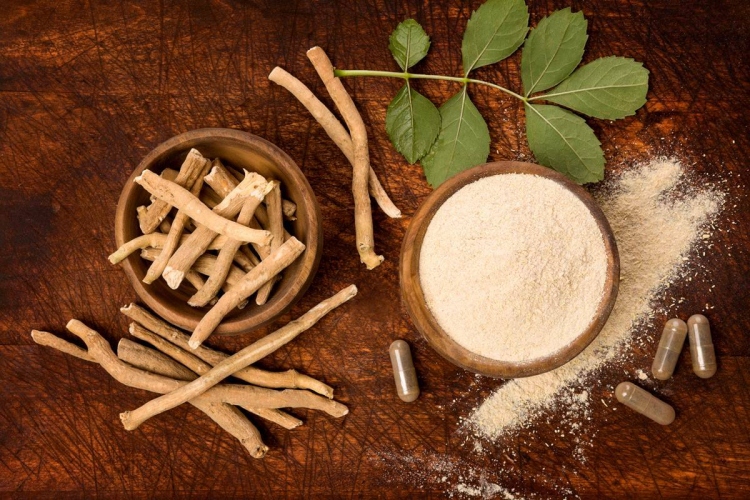 #TGLIFE
Nature is an abundant source of healing. An ancient science that has been existent for centuries in India, ayurveda seeks healing of the body, mind and soul through ingredients sourced from nature. Extracts of roots, leaves, flowers, spices and berries of plants with medicinal properties are used in the making of ayurvedic products.
Yoga coupled with ayurveda is wonderful for the mind and body and is helping people increase their health and fitness levels. The Union Ministry of Ayush has also recommended the use of ayurveda in building immunity and staying healthy in these times of Covid. "I have treated home isolation cases with mild and moderate symptoms using Ayurveda," says Dr Tina Dias, ayurveda consultant and wellness coach at Healthway Hospital, adding, "Many recovered patients of Covid have adopted yoga and ayurveda in their daily schedule to get relief from fatigue, mental stress and other problems and to build their immunity.
"Common Indian herbs and spices - tulsi, ashwagandha, alma, turmeric and black pepper - are packed with medicinal properties and its extracts are used prominently in ayurvedic products to aid healing", explains Avinash Singh Parmar, co-founder of AyurBlaze, an ayurvedic startup which has launched a range of wellness products.
Tulsi
An aromatic herb, Tulsi also known as the 'holy basil' is used extensively in Ayurveda because of its medicinal qualities. Sighted often at the entrance of homes, the tulsi is venerated as a goddess in Hinduism and is sometimes considered as a wife of Lord Vishnu.
The humble tulsi plant is revered by people because of its many healing properties. In present Covid times, where the focus is on health, tulsi can play a role in boosting immunity
According to Ayurveda, tulsi can help with strengthening the immune, respiratory and digestive systems and has anti-inflammatory properties. The leaves are loaded with antioxidants which promote overall wellness. Infusions of the herb are also believed to ease anxiety, stress, fatigue and can have a calming effect on the person. "Tulsi is ideally to be consumed as an infusion or a decoction", advises Dr Gurinder Singh, Ayurveda practitioner and Operations Manager at Alna Biotech, the company which manufactures the AyurBlaze range of Ayurvedic products. Although leaves can be chewed, it is not advisable to chew or consume Tulsi leaves directly, he says, "It is best avoided by pregnant women, diabetics and persons with liver ailments as it can interfere with the medication."
Instead, Dr Singh advises that tulsi drops mixed in a glass of water allow the body to absorb its properties better. "Tulsi drops, made from the five kinds of tulsi, are a great immunity booster. It can be consumed with warm water and can be sweetened with natural honey if one desires so".
Various products are available in the market with Tulsi-infused goodness to help boost immunity such as immunity boosting drops and juices and cough syrups. Comprising anti-inflammatory properties and loaded with antioxidants, it is known to have a calming effect.
Ashwagandha
Referred to as Indian ginseng or Indian winter cherry, Ashwangandha is a small shrub with yellow flowers, native to India and North Africa. It is one of the most powerful herbs in ayurvedic healing and is known for relieving stress anxiety and fatigue. It is also used to treat diabetes and arthritis while increasing energy levels.
The medicinal plant is known to have neuroprotective and anti-inflammatory advantages in some cases and is mostly used to treat stress.
Says Dr Gurinder, "Consuming ashwagandha can help calm the mind, reduce swelling, lower blood pressure and can alter the immune system. Ashwagandha capsules with the extracts of its roots are available in the market and can be consumed in the prescribed doses. One can also reach out for the extract of the herb in liquid form. Mixing a few drops in water can create a herbal drink."
Amla
The Indian gooseberry or Amla is a small sour green fruit with multiple benefits grown abundantly in India. The humble gooseberry is used extensively in ayurvedic products due to its medicinal properties and is one of the key ingredients in the preparation of Chyavanprash which is a commonly consumed dietary supplement.
Kedar Jirage, co-founder, AyurBlaze says, "Containing high amounts of Vitamin C along with antioxidants, amla is good for digestion and helps build a strong metabolism. Its antioxidant properties reduce free radical activity in the body and build immunity." The super Indian berry controls diabetes and blood sugar as well as blood pressure levels.
Turmeric
Dating back to vedic culture, turmeric features prominently as a spice with healing properties and has religious significance. The spice is used extensively in Indian cooking and in home remedies handed down from generation to generation.
According to Parmar, "Indians have been following the principles of Ayurveda, consciously or subconsciously for centuries. The simplest and the most common ayurvedic home remedy consumed in most Indian homes is the humble turmeric milk or haldi doodh as it is called locally." The West is now taking notice of this super herb with turmeric lattes finding a prominent space on menus at cafes across Europe and the US.
Consuming turmeric in milk or warm water is good for the body and boosts immunity. Properties of turmeric are also effective in one's moods and can reduce stress and depression by offering a calming effect.
Turmeric also reduces signs of ageing and enhances the skin to make it glow and look more youthful. Skin conditions like acne, eczema and other skin ailments can be effectively treated using turmeric infused ayurvedic products.
Black Pepper
Native to the south Indian state of Kerala, black pepper was once known as a luxury spice due to its expensive shipment through Asia, Africa and Europe. From being a luxury to now being one of the most commonly used spices all over the world, pepper has many medicinal benefits.
"Black pepper contains a chemical called piperine which helps patients suffering from asthma by improving breathing ability," said Avinash. "It is also quite effective when it comes to improving brain function and can also aid in curing depression and anxiety," he continued.
Being antibacterial in nature, it helps cure cold and cough. Black pepper is also rich in Vitamin B and also consists of potassium which helps regulate heart rate and high blood pressure. "Boosting the production of red blood cells as well as calcium in the body, it is an impressive detoxifying agent which prevents constipation, improves the digestive system and clears the intestine," Kedar added.