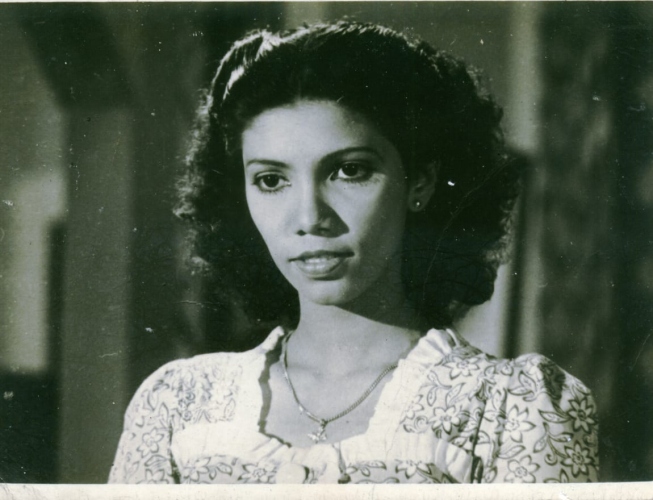 The heroine of the first Konkani film 'Mogacho Aunddo', Leena Dias nee Fernandes passed away in Mumbai on July 30 this year.
The veteran actress was bedridden in the last days of her life. Born on December 19, 1929, in Mumbai, she breathed her last in the same city at the ripe age of 91, leaving behind son Elvis and daughters Phyllis and Joana. Wife of the late Joseph Dias, Leena hailed from Siolim but lived in Mumbai. Incidentally, the production of this first Konkani film had begun on July 31, 1949, exactly 70 years ago.
Leena's first film 'Mogacho Aunddo' (Love's Crazing) was released on April 24, 1950, simultaneously in Mumbai and Goa. It was produced under the banner of ETICA films (Exchange Talkies of India, China, and Africa) and its producer and director Al Jerry Braganza was a native of Mapusa. Leena was the heroine of the film.
Noted Goan tiatrist Cyriaco Dias recalls that it was Leena's first and last film. "She never acted in any other film," said Cyriaco, freedom fighter and an award-winning actor who now lives in Goa.
The story of the birth of this Konkani film goes like this - when the producer of the film was promenading on Marine Drive, he noticed huge posters of English, Hindi, and Marathi films. A thought came to his mind, why not make a Konkani film. The producer who was already in the film line thus set out to fulfil his ambition. His hunt for a heroine for the movie landed him at the office of United Artists – a firm of foreign distributors of films. There, he spotted a young girl Leena Fernandes whom he blatantly posed a question.
In those days women did not act in films. Leena was a telephone operator and knew singing too. So, when the producer asked her "Would you like to be a heroine in my movie?" she agreed. Her parents also consented. The production of the film commenced on July 31, 1949, with a ceremony performed by Fr Macario Pereira and the film was released on April 24, 1950, simultaneously in Bombay and Goa.
The production of the film did not have a smooth sailing and had many hiccups as the then Portuguese regime in Goa clamped restrictions on the shooting of films, harassment at the customs office and so on. Goans in Bombay were eagerly awaiting the release of this first film in Konkani.
Isidore Dantas, who had interviewed Leena, before he published a book 'Konkani Chalchitram' in 2010, states, "Leena had told me that in those days the actors were paid on monthly basis, and she received about Rs 500 per month. The entire film was shot within six months for which the actors had to recite the dialogues and deliver the songs as there was no dubbing facility. A complement of 27 musicians led by Joe Perry and Peter D'Mello led their support for this film which was shot in a studio at Chembur with outdoor scenes of Goa."
Isidore mentions, "Al Jerry Braganza had a stint in Bollywood. He was associated with Indian News Parade (now Films Division) and also with Geeta Pictures and Vishwa Shanti Films. He also worked for noted yesteryear comedian Bhagwan. He was also the assistant director and producer of Navkala Films. With this background, he produced 'Mogacho Aunddo' under the banner of ETICA Films. Al Jerry also showed his capability in modelling and acting. The story of the film is based on the novel of Dioguinho de Melo entitled Mogachi Odd (The crave for love)."
Al Jerry Braganza and Leena Fernandes enact the main roles and James Braganza provides the comic moments. The film has a mix of scenes from Bombay and Goa. The Goan scenes captured are Old Goa Churches, Mapusa Church, Calangute beach, Mandovi River, Aguada Tower, Panaji's Altinho and Campal. The unique feature of the film is it did not cast any of the stage artists. The film show was accompanied by a documentary on Our Lady of Fatima's visit to Goa.
With the passing of Leena, a legendary chapter closes in the history of Konkani films. Tribute to the first lady from Goa to act in the first Konkani film.