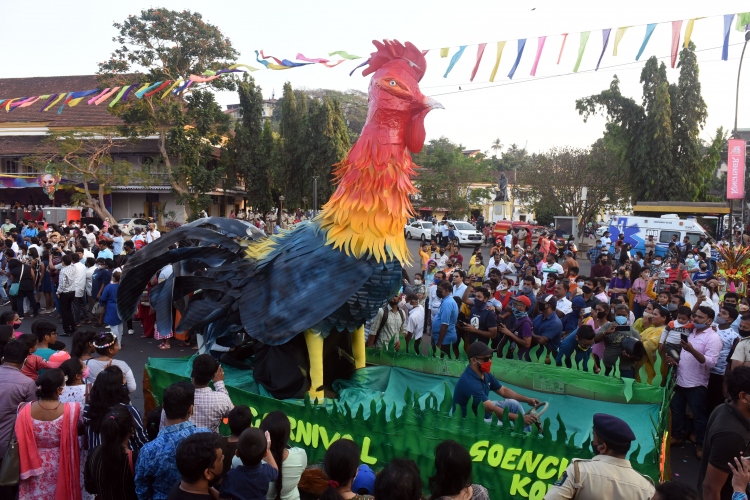 The Goa Carnival is a cultural Portuguese celebration,which extends during the days preceding Ash Wednesday and the period of Lent.The carnival is usually marked with vibrant float parades, dancing andcommunity events which set a spirited vibe across the state.
While 'careful Carnival' was the call this year as Goaheaded towards cautious revelry amid the coronavirus pandemic, it was anythingbut as Goans and tourists alike ate, drank and made merry at the PanajiCarnival float parade on Saturday.
Many cautious Goans, however, stayed away and preferredto watch the float parade from the safety of their homes on local televisionchannels.
Keeping the pandemic in mind, however, the government, onits part, decided to lower the scale of celebrations of the parade and thecarnival and restricted state-sponsored parades to just 2 out of 6 sites thisyear.
While state capital Panaji hosted the parade on Saturday,December 13, Margao in South Goa will conduct the float parade today.
Our lensman Narayan Pissurlenkar brings you some images ofthe lively proceedings.