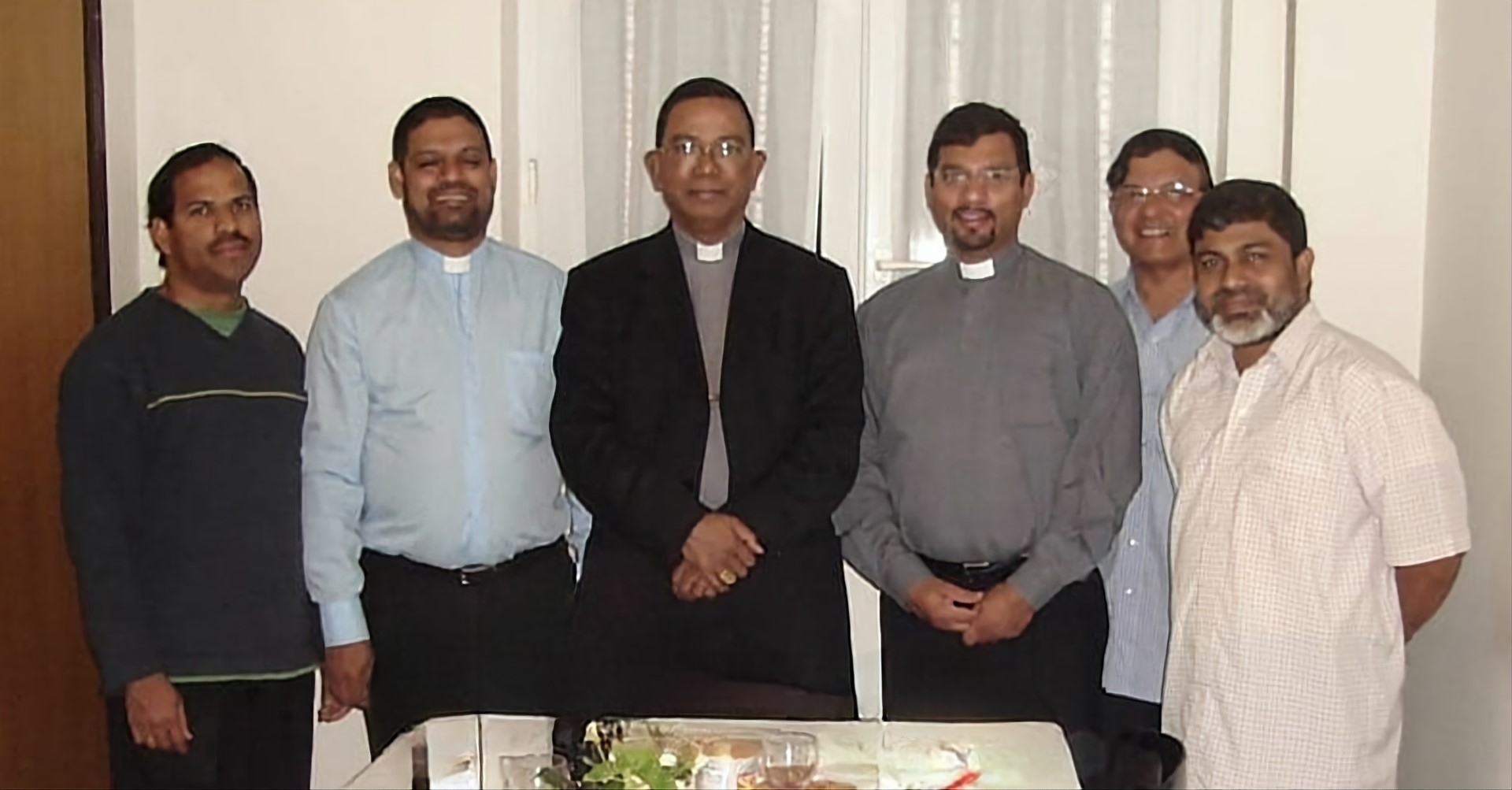 The first tribal cardinal, a towering personality of Chotanagpur, His Eminence Telespore Placidius Cardinal Toppo, Emeritus Archbishop of Ranchi, passed away in Mandar, Ranchi on October 4 on the feast day of St Francis of Assisi.
The mortal remains of the departed cardinal will be brought to the cathedral on October 10, where the faithful will be allowed to pay the final homage from 3 pm to 8 pm and on October 11 from 6 am to 12 pm. The Funeral Mass is fixed for Wednesday, October 11 at 1 pm at Loyola Ground, Ranchi. His mortal remains will later be buried in St Mary's Cathedral, Ranchi.
His demise is sad news for the tribal people of Chotanagpur and also for the Society of Pilar in Goa.
His passing away coincided with the feast of the great saint for the poor and marginalised. Cardinal Telespore too served the poor and marginalised Adivasis of Jharkhand just like the saint. He was the Bishop of Dumka (1978-1984), the heartland of Santhal tribes and then promoted as the Archbishop of Ranchi (1985-2018), the heartland of Munda, Oraon, and Kharia tribal groups.
Cardinal Telespore was elected president of Conference of Catholic Bishops of India twice (2001-2004 and 2011-2013) and Catholic Bishops' Conference of India (2004-2008).
The Society of Pilar, Goa is grateful to the Cardinal for his support and friendly relationship he had with all the Pilar Fathers who have been working in his Archdiocese.
He invited the Pilar Fathers to serve in Ranchi and gave them the parish of Mediatrix of All Graces in Nawantar, Ranchi for administration. He wanted the Pilar Fathers to develop that mission station.
Besides this, the Pilar Fathers of Kolkata Province opened a house in Dibadih near Doranda in Ranchi where they are running a school named Fr Agnel School. Archbishop Telespore wanted this mission station also to be developed. That was his vision.
The Society of Pilar was invited by Archbishop Pius Kerketta to work in his Archdiocese of Ranchi in 1970s. In response to his call, the Society of Pilar opened a mission in Agharma in Simdega district which was pioneered by Taumaturgo Pais.
A parish was erected in 1979 and Fr Pais who is called as 'Gamcha Father' among the Adivasis was appointed as its first parish priest. Now the parish is under Gumla diocese since its erection on May 28, 1993.
While Telespore was the Archbishop of Ranchi, he helped the Pilar Fathers in Agharma and showered upon them his blessings and extended to them his fatherly love and care. Fr Pais described Cardinal Telespore as very simple and humble.
In 1987, I was sent as a regent to Agharma parish for pastoral and mission experience. I used to frequently go to Ranchi for shopping and other works. I would stay in the Archbishop's House in Ranchi during those visits. Archbishop Telespore always welcomed me with a warm heart and a sweet smile. He made me sit beside him at the dining table for meals and often asked me about the welfare of Adivasi people of the parish. He had always concern for his people. I have fond memories of this beloved Cardinal.
He requested the Superior General of Pilar Society to send its member, Fr Peter Raposo, to be his secretary and spokesperson of the Archdiocese. Fr Peter happily worked with him and was very fond of him. Bishop Theodore Mascarenhas, a member of Pilar Society and Auxiliary Bishop of Ranchi Archdiocese who has closely worked with the Cardinal has high regards for him. He said in his statement: "The Catholics in the Archdiocese will ever be grateful to him for his immense contribution in the development of the Church of Chotanagpur."
His memory will be etched in the hearts of the Pilar Fathers.
[The writer is Director of Apostolic School & Assistant Parish Priest of St Francis Xavier Church, Hisar, Haryana]