As the country grapples with the second wave, medical scientists are already alerting the government of a possible third wave likely to hit later this year…and for which we must be ready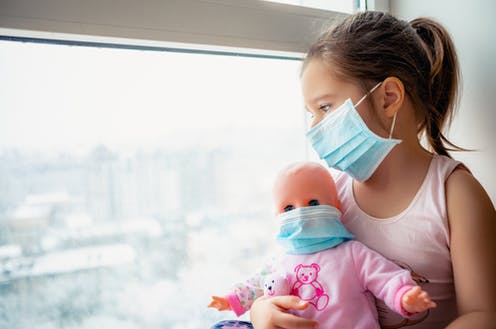 Dr Pramod N Sulikeri, PhD
A century ago, the Spanish flu killed approximately 50 million people worldwide. In a span of three years between 1918-1920, the H1N1 influenza 'A' virus infected 500 million people – approximately 1/3rd of world population. The catastrophe came in the form of waves of varying degrees like mild, moderate and lethal.
Covid-19
The Covid pandemic has enveloped the entire globe and has brought the world to a grinding halt. With the onset of the second wave, India is reeling under the grip of Covid infection. The fragile health delivery mechanism is under tremendous pressure and is not able meet the ever-increasing demand of patients. The virulent virus is changing its manifestations and a sure shot remedy for dreaded virus has become a distant dream. COVID-19 infection has impacted economy and the freedom in leading a happy life of all human beings.
Covid 3rd wave inevitable
As the country is grappling with the second wave, medical scientists are alerting the government of a possible third wave which is likely to hit later this year.
Prof K Vijay Raghavan, Scientific Advisor to the government of India said in the wake of the changing nature of variants, we must be ready for the third wave. "We can't predict the timing, but it seems inevitable".
Dr Deviprasad Shetty, chairman of Narayan Hrudayalaya, Bengaluru has also alerted the government by hinting that the possible 3rd wave is likely to infect children. He substantiated his statement by citing that most of the adult population is either infected or vaccinated. The virus looks for newer host which are children, Dr Shetty pointed.
But good news comes from Dr M S Kaddi, head of Paediatrics of University Sains Malaysia-KLE International Medical Program, Belagavi who is of the opinion that the infection may come in a milder form and a majority of the children could be home isolated and managed.
Few children will need admissions in paediatric intensive care units and the manifestations could be mild to multi-organ failure with Covid syndrome.
Dr Kaddi with an optimistic note stated that Indian paediatricians are well-trained to manage sick children.
Dr V Ravi, eminent virologist urged the governments to start discussing, planning and advised to better prepare to develop paediatric medical infrastructure.
What's more, the 3rd wave may not have its presence pan India, it may appear in few states and may move to other states.
Child population
More than one-third of India's population constitutes of children (i.e., 39%) the rest is the adult population (i.e., 61%). As per Census 2011, the population of children (0-18 years) in India is 472 million. Covid-19 vaccine for children is in trial stage may take few months and may not be available before the onset of the 3rd wave.
There is also an urgent need to form an expert committee in each state to monitor, mobilise, persistently work to face the possible challenges posed by the 3rd Covid wave. We citizens start behaving responsibly, follow government guidelines and can definitely combat the 3rd wave. We will defeat Corona and India will be victorious.
What needs to be done?
1. Vaccinate adult population to prevent transfer of infection to children.
2. Mask to children above 2 years of age.
3. Prevent children visiting to parks, play grounds, etc.
4. Engage children to practice yoga, exercise, drawing, dancing, singing, indoor games.
5. Suspected child to be screened for Covid-19 infection. If positive, isolate and initiate early treatment.
6. Practice of paediatric medicine is complex. Hence, the need to train other stream of doctors in handling paediatric emergencies.
7. Majority of the neonatal ICUs and paediatric ICUs are in private set up and there is definitely dearth of trained human resources to handle this age group.
8. There is a huge number of children with malnutrition, congenital anomalies, mentally retarded, physically challenged children that need to be protected and taken special care of.
9. Far flung villages deprived of connectivity need to be identified.
10. Government machinery should initiate training modules to ANMs of subcentre, ASHA, Anganwadi workers, NGOs to create awareness and identify the sick child & refer to nearest health centre. Early initiation of treatment has great benefits.
(The writer is transplant coordinator at KLES Dr Prabhakar Kore Hospital & MRC, Belagavi)