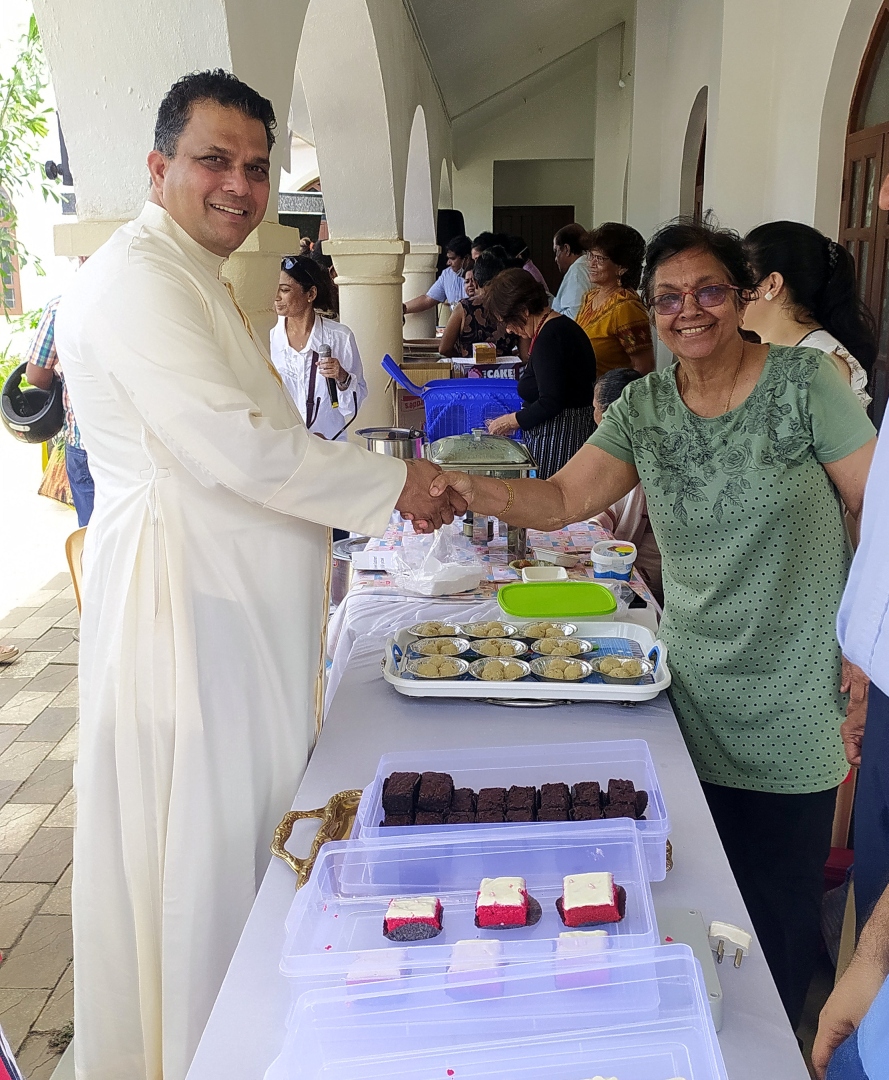 Music, games, dances and traditional Goan delicacies were on display at Porvorim, as parishioners came together to celebrate the Family Day event at the Holy Family Parish on Monday.
The Family Day was celebrated to mark the Solemnity of the Assumption of the Blessed Virgin Mary and the nation's 75th Independence Day. The Mass at 8.30 am was celebrated by Rev Fr Steve Rodrigues, a Capuchin priest, and director of St Francis of Assisi Formation House, Ordhofond Poinguinim-Canacona.
The 'Family Day' was organised to provide an opportunity for togetherness and quality time among family, friends, and loved ones. Another purpose for the event was to help raise funds for the Daman Mission. The mission aims to support financially weaker regions of Daman and Nagar Haveli, especially taking care of the education of Adivasi children.
"The Holy family Parish, Alto Porvorim, organised a fantastic Family Day celebration on the occasion of the feast of Assumption and platinum Independence Day. Traditional food items were prepared by parishioners and from the migrant community. All parishioners came together for this event," said Parish Priest Fr Caetano Fernandes.
The event was organised by Parish Priest Fr Caetano Fernandes, Assistant Parish Priest Fr Alfi D'Cruz and the Parish Pastor Council (PPC), while various members of the Catechetical Cell, the Parish Youth, Altar Servers' group, and Cherubs Choir also participated in the event.
The event saw an enthusiastic response from people of all ages involved in games, dancing and singing along to the music. Parishioners also got an opportunity to display their talents in music.
Traditional indoor and outdoor games were organised by the Parish youth and stalls sold traditional Goan food like Patoleo, Samareachi Koddi, Sanna, Goddxem, Xacuti, Sorpotel, Chouriço Pao, etc.
An opportunity was given to the migrant community in Porvorim under the guidance of Sr Marie Lou, to put up a traditional dance that took place in the midst of the audience. The audience was also encouraged by the dancers to join in their traditional dance.