Prevention of Blindness Week is observed from April 1-7 to alert and awaken society towards various factors which causes blindness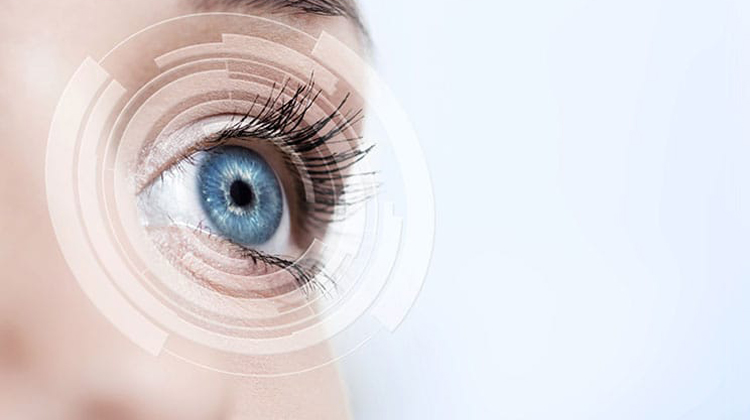 TGLife
PANAJI
Prevention of Blindness Week is organised by the National Society for the Prevention of Blindness-India (NSPB-I) along with the support of state and local branches.
During the week, camps are held free of cost to extend support to those who are either not able to access services because of location and travel constraints or because of monetary issues.
There are two types of blindness in the world - One is the natural blindness that we all know about which is not curable or even if provided some ailment, the effect won't be long.
The other is more deadly – this is the one which is curable but treatment is not being done either because of lack of knowledge, resources with either or both patients and doctors. The latter is in very few cases genetic but mainly caused due to lack of care on part of the patient since the start which leads to worsening of the condition over time.
The weeklong activities are focussed on creating awareness about blindness, how it can be coped up with and treated, how to maintain healthy eyes and doctors and experts share new findings and developments in this field.
Visual impairment is a painful condition for those suffering from it which cannot be felt by those who have eyes though the campaign is organized to create awareness amongst all citizens in order to understand the value of eyes for the blind.
India has a lot of people who are blind by birth or because of an accident. There are 10 million people who are suffering from blindness in our country. The worldwide number of blind people is approximately 37 million.
Throughout the week, people get education related to health care and eye care. Some educational institutions are dedicated to offering education to blind students but still, they need more attention. In order to make the campaign successful, the various departments, publication houses, NGOs should work together. Eye donation is the most effective way to provide real support to the blind as well as bring a permanent light in their dark life.
The aim of the campaign is to pay attention to various risk factors that lead to eye injuries which can cause visual impairment. People need education of all possible eye problems, complications including the periodic eye check-up from an ophthalmologist, nearest eye clinics, which facilitates check-up facility.
It is very necessary to alert and awaken people to the factors causing blindness. According to statistics, India has the largest number of blind people.
Blindness Week
Absolute blindness is the inability to perceive light and is irreversible. Whereas, curable blindness is that stage in which the damage is reversible by prompt management – cataract is an example of curable blindness.
The reasons for greater number of people suffering from visual impairment is the increasing population worldwide, including India. Also, the life expectancy of the people is also increasing. In underdeveloped or developing countries, there are inadequate eye care services available for the general population. There is also a lack of awareness to seek eye care services and poverty is the prime reason why people are deprived from availing eye care services.
NAB Goa: Lighting the torch for those without sight
TGLife
PANAJI
The National Association for the Blind-Goa is a branch of the National Association for the Blind (NAB-India). The Goa branch of NAB was established in February 1983 by the late Marion de Souza. This compassionate entrepreneur was also the Association's founder president. Rozendo Mendonsa is the present president.
Located at St Cruz, the headquarters of NAB-Goa has so far helped 2000 visually impaired people. The organisation focuses on integrated education, wherein partially and completely blind students are mentored by special educators using Braille, tactile maps and diagrams while low vision students are given textual information in larger print and magnifying glasses. They are coached to enable them to join mainstream schools and colleges as part of inclusive education.
The Multi-Handicapped Project introduced in June 2004 proved to be a boon to visually impaired children who have other disabilities too. Using the JAWS (Job Access With Speech) screen reader software that either reads text on the computer or provides a refreshable braille display with braille characters that can be read by visually impaired persons, computer training is provided to students as well as adults, where they can work from computer basics to programming.
The visually impaired students are taught music (tabla, keyboard, etc), and there are some who have been trained in theatre. Not allowing their disability to deter them, students have taken part in various sports, games like cricket, chess and even athletics. The students receive training in yoga and judo from professionals.
NAB-Goa organises camps for visually impaired adults to learn vocational trades such as making paper bags, candles, and chalk, re-caning of chairs, etc, so that they can earn their own livelihood. Arrangements are made for partially or completely blind persons to undergo training in telephone operating, stenography, physiotherapy, farming and computers as well. (With inputs from Iris C F Gomes)
Free eye check-up camps across the state
TGLife
PANAJI
'Vision for All' eye camps will be held all over the State as part of government's effort to reduce chances of blindness among the people, announced Goa Chief Minister, Pramod Sawant recently at Ravindra Bhavan, Margao.
Speaking at an inaugural program of Free Eye Check-up and Surgery Camp under the project 'Vision for All' organised by the State's Directorate of Health Services, the Chief Minister said that the government intends to provide super specialty eye treatment through the project 'Vision For All'.
He further stated that camps conducted under the project have helped the government identify many people with vision difficulties and provide prompt treatment to those who were on verge of losing their vision.
'Vision for All' eye camps will be held all over the State, starting with urban areas and thereafter villages. The camps will provide eye check-up, medicines, spectacles and surgery for free.