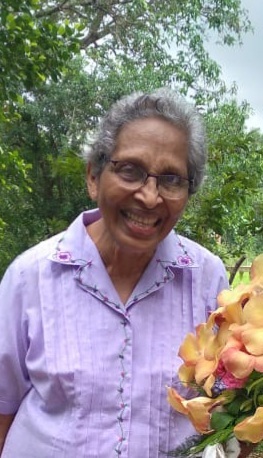 July 30 is observed as the World Day against Trafficking in Persons. This day is set aside every year to raise awareness over the menace of human trafficking and to protect the human rights of the victims. The theme for 2021 is "Victims' Voices Lead the Way". This theme puts victims of human trafficking at the centre and highlights the importance of listening and learning from survivors of trafficking. They are the key actors in the fight against human trafficking and the theme focuses on the crucial role they can play in establishing effective measures to prevent this crime, identify and rescue victims and support them on the road to rehabilitation.
Many victims of human trafficking have experienced ignorance or misunderstanding in their attempts to get help. They have had traumatic post-rescue experiences during identification interviews and legal proceedings. Some of them have faced re-victimization and punishment for crimes they were forced to commit by traffickers. Others have been subjected to stigmatization or received inadequate support.
Learning from victims: experiences and turning their suggestions into concrete actions will lead to a more victim-centred and effective approach in combating human trafficking. Recently, the Ministry of Women and Child Development, has brought out a draft "Trafficking in Persons (Prevention, Care and Rehabilitation) Act, 2021 Bill. Have the victims/survivors been at the centre or even consulted in the drawing up of the draft? This is a million-dollar question. In a democracy, it is understood that those concerned, be part of the making of laws, amendments, as they are the ones who are most affected. In the case of those who have been trafficked, it is even more crucial that their experiences are listened to with care and attention, as most lawmakers have not been subjected to such horror and abuse. If these laws are victim-centred it will be a great help to those who are working on this issue, and more than that, it will be a lifesaving raft for the victims, who with confidence can get the justice that they need and deserve.
The situation of sex trafficking in Goa is very grim and alarming. Being a tourist destination, it attracts large numbers of tourists, both from India as well as abroad, and is a hotspot for trafficking. The northern coastal belt with its broad expanse of beaches is especially amenable to trafficking, for Commercial Sexual Exploitation. Women are trafficked into Goa from many states, and also from other countries. There is a network of trafficking in the country, and this form of slavery is well organised by traffickers and pimps. The network is connected nationally as well as internationally. Trafficking is the third-largest source of finance after the arms and drug trades. In the past number of years, there are online forums that are fuelling the soaring illicit business in the State. The trade, by and large, has switched over from the streets to the Internet, thereby increasing the reach of pimps to customers and creating anonymity for the pimps and clients. Not only the websites but social platforms are also misused for advertising sexual services, recruiting girls, soliciting customers and even receiving payments. These new methods of recruitment, payments are making it more difficult for those working on this issue to tackle the problem, as well as for law enforcement officials.
The Presentation Sisters in North Goa are very concerned about what is happening on their doorstep, and in the past two years have taken up the aspect of Prevention of Trafficking of Women and Children for Commercial Sexual Exploitation by raising awareness of the issue among different groups of people and changing mind-sets about those victimised through no fault of their own. Sharing stories of victims and survivors elicits compassion and concern, and the desire to be of support in any way possible. The Covid lockdown has hampered this activity. At the same time, it has affected survivors of trafficking who due to the economic fallout of the pandemic need support. The other alternative would be for them to fall prey to traffickers who extend a helping hand on the condition that they free themselves from sexual activity. In collaboration with a local NGO, we have reached out to some of the survivors with food rations to tide them over this difficult period.
Our hope for this World Day against Trafficking in Persons will be an opportunity for those victimised to be at the centre of all future reforms, laws so that their voices are not only heard but heeded so that they can live their lives with respect and dignity.
(The writer is a Nun with the Presentation Sisters in Nagao and works on multiple human rights issues)