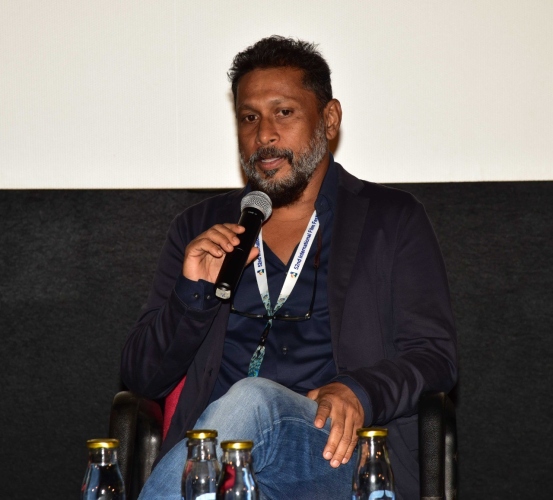 The dialogue 'Koi Zinda Hai' is intended to shake our collective conscience to the very core. Shoojit Sircar, director of acclaimed movies like Vicky Donor, Piku and October when asked about the significance of 'Koi Zinda Hai', the heart-wrenching iconic dialogue from Sardar Udham, stated, "It is not just a dialogue. It can be deciphered in many ways. It is my question, addressed to the collective conscience of the viewers, in order to shake them to the very core."
What would you say to the idea of going about your life, carrying the agonizing trauma of the 1919 Jallianwala Bagh massacre in your bosom, in the depths of your very being? Yes, that is precisely what the trailblazing director Shoojit Sircar had in mind when he created Sardar Udham, his first biopic.
In his master-class on 'Creating Cinematic Success and Storytelling of Sardar Udham' the director gave an opportunity to listen to nuggets of wisdom, distilled from the experience of the filmmaker who has made films with a difference. Sardar Udham is based on the life of Udham Singh, the freedom fighter from Punjab who assassinated Michael O'Dwyer in London to avenge the 1919 Jallianwala Bagh massacre in Amritsar.
The film's producer Ronnie Lahiri too joined the session and shared his insights with cine enthusiasts. The IFFI delegates were curious to know about the emotional turmoil the crew had undergone while shooting the Jallianwala Bagh sequence. That is when Sircar revealed a fundamental imprint he wanted the film to leave in the psyche of the audience. "I wanted people to take Jallianwala Bagh with them when they finish watching the movie."
Underlining how important it is to depict history, Sircar said, "It is very important to portray history accurately in order to make sure that we won't repeat it." Moreover, he added that we talk about heroism when we talk about our freedom fighters, "Heroism is about speaking the right thing as opposed to staying silent."
How did the master director bring the Sardar to life? A multi-layered silence has been employed to bring out the reflective disposition of the valiant freedom fighter, says Sircar, "Sardar Udham is an internal person and we tried to portray it that way, we used mostly musical scores. I told the music director Shantanu Moitra that we will create some musical scores which could match this silence." The creative use of the musical scores coupled with extended sequences tied together with the invisible strings of silence, enabled the team to manifest the latent sound of that silence, letting the sequence to float effortlessly along with it.