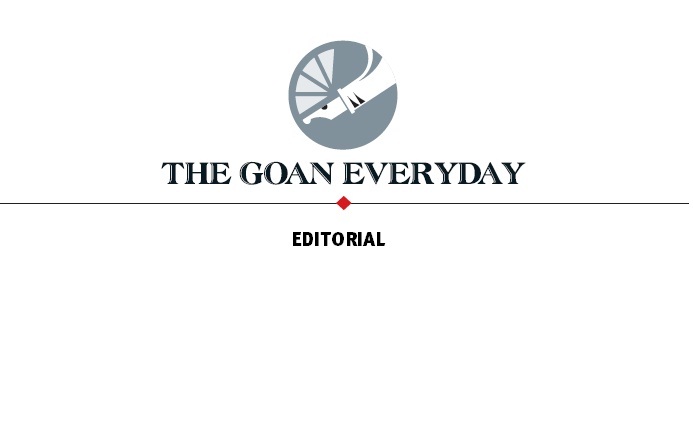 If at all government servants have mustered the courage to stand up against decisions of their own master, then there is something seriously wrong somewhere
>>>>>>>>>>>>>>>>>>>>>>>>>>>>>>>>>>>>>>>>>>>>>>>>>>>>
The government's disciplinary whip against its employees actively involving themselves in agitations, signing petitions and protesting policies of the administration is a disconcerted attempt to save itself of embarrassment over crucial issues. The Vigilance department has directed all government employees to adhere to the Central Civil Service (Conduct) Rules, 1964 and route opinions through the prescribed channel. The order is made applicable to all government departments, governor's office, secretariat staff, government undertakings, co-operations, autonomous bodies and local self-governing bodies.
Understandably, the government has lately been feeling the heat over several contentious decisions it has taken. And with its employees openly standing in the opposition has made it only worse. If we may recall, nearly a hundred teachers recently dispatched a letter to the National Board of Wildlife against the nod for projects cutting through protected forest areas in the Bhagwan Mahavir Wildlife Sanctuary and the Mollem National Park. The teachers had pointed out that there is no reparation plan for the damage caused to the environment by the proposed projects. The government was left red-faced because it was already facing flak from political parties, NGOs, social activists and ordinary citizens.
In another case, government employees have recently protested against the House Building Advance norms where interest rates were hiked to match those of banks. The government abruptly withdrew the scheme from May 15, 2020, and told employees that prevailing bank interests would be charged to outstanding house loan advances from June. Aggrieved employees signed petitions and even sought a direct appointment with Chief Minister Pramod Sawant. Last month, secretariat staff were threatened for protesting over safety precautions at the workplace.
By enforcing a disciplinary order, the government is only trying to suppress voices of dissent. If at all government servants have mustered the courage to stand up against decisions of their own master, then there is something seriously wrong somewhere. There were times when even legislators and ministers in the government's ranks have come out protesting against decisions. People are pillars of democracy, and the government has to engage them through dialogues, instead of trying to stifle their voices. If they can't be heard through representations made at the highest level, they can't nurture hopes of resolution through the prescribed channels.
In matters of the State, more especially environment-sensitive issues, and those concerning large sections of society, citizens must be given freedom of expression. Government employees should not be held to ransom because of the service they belong to. Goans, irrespective of cadre, religion and community have a fundamental right to express themselves.
The Goa government, which has mostly shown tolerance towards its staff taking up issues so far, is losing confidence in itself now. The Vigilance directive is a clear sign that it is unable to bear the heat over issues.