BMW India launched it's first-ever BMW Urban Retail Store with KUN Exclusive in Hyderabad.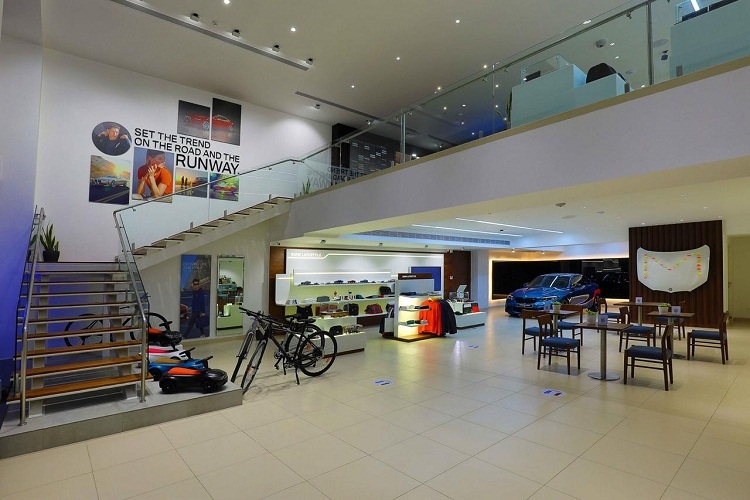 PANAJI
Based on the BMW Facility NEXT concept, the store is an evolution of the dealer network into a new-age interactive urban space. It offers customers an enriched brand experience in a unique 'phygital' environment that combines the best physical experience with digital innovation.
The facility comprised of a showroom with BMW and MINI lifestyle apparel and car accessories along with a café.
The BMW Urban Retail Store has an integrated Café with a lively, modern and interactive environment where fans will experience multiple facets of the BMW brand, its products and services. The store exclusively showcases BMW and MINI Lifestyle collection that includes apparel, electronics, die-cast miniatures, all-new BMW Cruise Bikes and an array of car accessories.
Vikram Pawah, President, BMW Group India, said, "The BMW Urban Retail Store heralds a new chapter in offering a distinctive brand experience to our customers and fans. Each element of this modern 'phygital' store embodies the characteristics of the BMW brand and creates a unique progressive experience.

The ambience it offers is a perfect intersection of modern design, digitalisation and an interactive urban setting. In contrast to a traditional automotive dealership, the BMW Urban Retail Store is an interactive and interesting space that engages you instantly. One can take a step in and explore fascinating products and exciting lifestyle offerings along with their loved ones over a cup of freshly brewed coffee. We are proud to bring India's first-ever BMW Urban Retail Store to the vibrant and tech-savvy city of Hyderabad with KUN Exclusive, our long-standing dealer partner in the region."