AUSTRALIA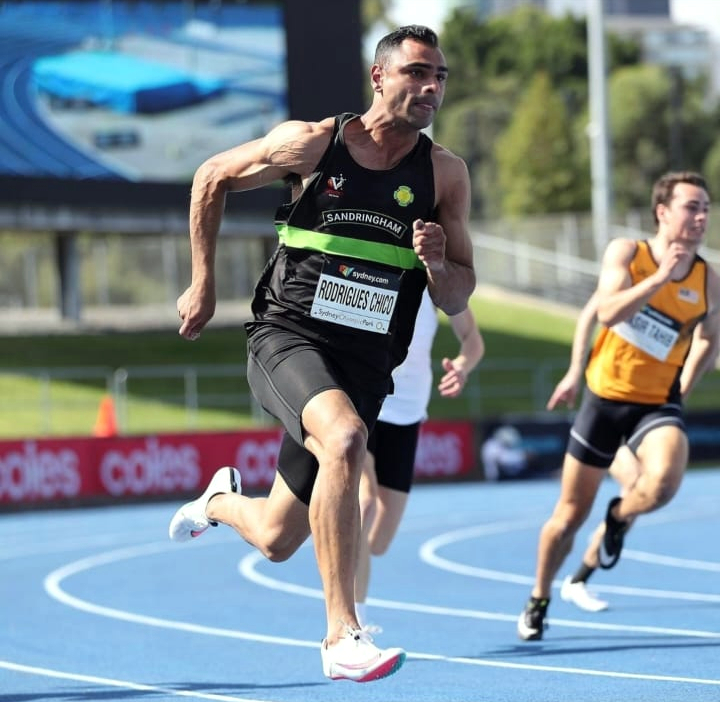 Background in sports:
I am 23 years old and born in Goa. Our family moved to New Zealand when I was 2 years old and when I was 10 years, we moved to Melbourne, Australia. I grew up playing soccer but when I was 17 years old schooling at Mentone Grammar, I had to decide whether I want to play soccer or athletics and I chose athletics. I ran for a school competition where a Victorian representative saw me run and asked me to compete in athletics.
Present association in sports:
I compete in the 100 & 200 mts sprint race. In 2018, I won the Hasting gift and the next year, I won the Stawell Gift Race in the 120 mts race, this is Australia's oldest, biggest, and richest race for short distance running which pays the first prize winner $40,000 AUD. In the 2020 Australian Athletic championship, I came second in the 200 mts sprint race.
Challenges in your field of sports:
Like any other sports, athletes are prone to injuries and I have had my share when it comes to injuries. In 2021, I had an Achilles tendon injury which set me back and thereafter Covid-19, so the biggest challenge is keeping away from injuries which can happen on any given day and any given time.
Opportunities for Goan sportspersons in your area:
Opportunities include taking part in full-time structured sports training that includes being able to support yourself and any dependents. Other opportunities are if you are living in Australia and have been able to demonstrate a high level of skills that catches the eye of selectors or talent hunters, you can make a mark in sports.
Suggestions to improve sports in Goa:
Difference between living in Goa and here is the study factor. Parents put too much pressure on school over sports. Academics is big in Australia but at the same time, the talent here is identified and recognised and channelised in the right direction the same way I was guided by my Mentone Grammar School.
It's also the athlete's level of commitment. There is a high level of sacrifice that is required if you really want to make it big. I have sacrificed a lot to achieve my goals and I continue to sacrifice my social life hoping to make it big in sports.
TANISHA CRASTO
UAE
Background in sports:
I am an Indian badminton player who was born in Dubai in the United Arab Emirates.
Present association in sports:
I play Women's Doubles and Mixed Doubles in badminton. I also enjoy playing cricket.
Challenges in your field of sports:
In the initial days of my career, there were very limited courts available to play. The pressure of studies and limited female players entered the sport of badminton. The sport is also expensive in terms of rackets, shoes and shuttlecocks. With no sponsors, I found it very difficult to manage all this. Also, regularly travelling to play in different countries would mean the expense would always increase with no support from the association or the government.
Opportunities for Goan sportspersons in your area:
As mentioned earlier, there is plenty of talent at the grassroots level. Bringing in qualified coaches and getting the infrastructure and other facilities to a world-renowned level will help to bring more kids to play this support. There are already a lot of new stadiums built in Goa. If we get some qualified and overseas coaches with qualified physios, we have a good chance of Goans playing and competing at national and international levels.
Suggestions to improve sports in Goa:
The government has to support sports right from the grassroots level. There is plenty of talent you can get from schools for which the government has to support infrastructure-wise and financially too.
SANDESH DHURI
OMAN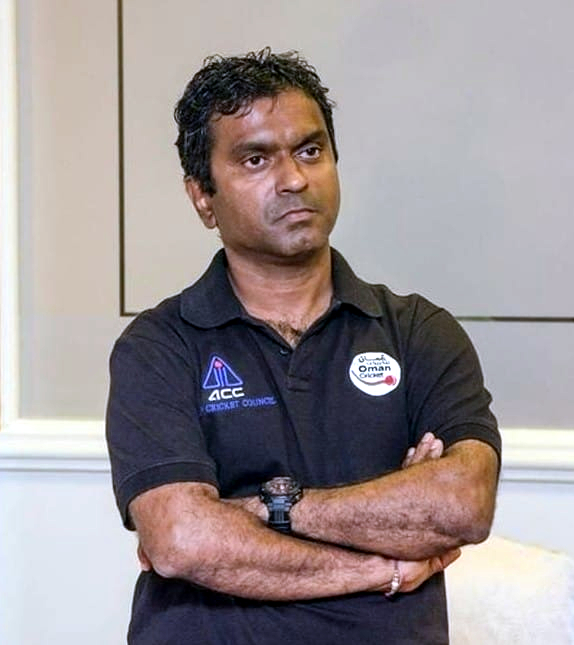 Background in sports:
I played cricket for Goa Junior State Level for U13, U15, U17, U19, U23. Selected for South Zone in U15 to play in Patiala, Cuttack. Attended numerous occasions the BCCI conducted Summer Camps in various states of India representing GCA for U15, U17 and U19 streams.
I played for Goa Ranji Trophy for 6 consecutive years. Was part of 1st victorious Goa Ranji Team in 1995. Also selected for South Zone Team under Robin Singh team in the Duleep and Deodhar Trophy at Haryana and Mohali (Punjab).
I was a member of the Oman National Cricket Team for the Malaysia Tour in 2006 under Sir Sandeep Patel's guidance. A regular playing member for Oman Cricket Chairman's XI Team under the leadership of Pankaj Khimji (Chairman of Oman Cricket).
Present association in sports:
I am certified under the banner of Oman Cricket affiliated by Asian Cricket Council as Level 3 Cricket Coach and did Refresher Course in Cricket conducted in Oman by ACC. Also Certified Cricket Coach by Joe Root Academy and Coached by Sir Gary Kirsten for Level 3 category. Attended training for ICC Level 1 Tutor conducted by Oman Cricket.
I run a personal Cricket Training Institute for the last 20 years in Oman under the name Bosher Sports Centre (BSC) and function in 4 different regions within Oman in conducting sports of cricket, football and basketball.
I have taken BSC on international cricket tours of Australia, UK, Sri Lanka, India, Qatar, UAE (Dubai, Sharjah, Abu Dhabi) in U13 and U19 categories. BSC has also been participating in the Oman Cricket conducted U13, U16, U19, Women's Team and Senior Team category every year since 2010. I run a BSC Sports Shop in Muscat supplying sports materials across all regions of Oman.
Challenges in your field of sports:
Challenges are plenty in foreign countries. It is difficult to tie up with various sports clubs as Gulf countries don't recognise Cricket as a developing sport and not many locals in gulf play cricket. To make the training of sports to achieve, it's necessary that the sports body has to tie up with local sports clubs as they are authorised and registered with the Ministry of Sports. We did that for past 20 years to start one centre and gradually extend our services in sports in various regions.
Opportunities for Goan sportspersons in your area:
We are open to offering opportunities to Goan sportspersons to develop shop activities in Oman and they can contact us.
Suggestions to improve sports in Goa:
Since we have our own BSC Sports Shop in Muscat, we are going to set up a Bosher Sports Centre Sports Outlet in Vasco and Panaji. We would also like to start a Cricket Training institute in any part of Goa to develop cricket lovers in Goa.
NATHAN FERNANDES
AUSTRALIA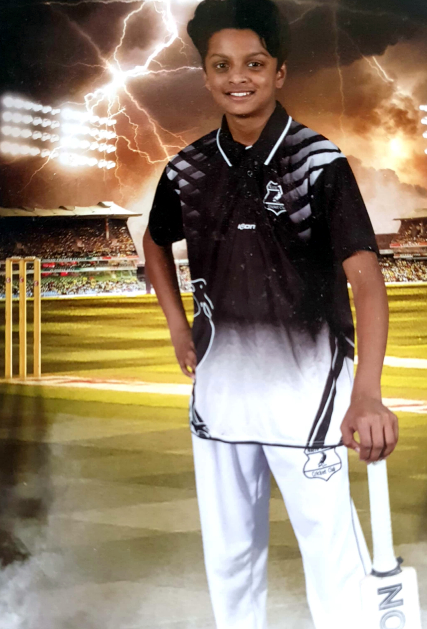 Background in sports:
In terms of my sporting background, from an early age, I had always tried to surround myself with some sort of activity. As for the first 9 years of my life, I took part in AFL, swimming, kickboxing, and soccer. I later progressed to playing cricket for my school and 1st division for my club after attaining 3 trophies in one season through a game where I had taken 7/13 also breaking a club record. Not only that but as well as representing my school in several sports including baseball where we made it to the regional level.
Challenges in your field of sports:
The only "challenge" as such I would face would have to have been the skill level, as each year I would progress deeper into the competition of cricket playing at various levels. As in terms of facilities, I wouldn't dare say anything bad about them as they are continuously getting funding through events as a club to raise money for better equipment.
Opportunities for Goan sportspersons in your area:
Sports in Australia has always been a strong point, the number of facilities and opportunities each area has to offer is great. If a Goan sportsperson were to try out these facilities, they would definitely not be disappointed. A specific system is placed in most sporting-based countries as in Australia, through constantly playing well at club level is the way to grow as an athlete and get accepted into higher ranking teams eg state or even national level. This seems to be the most trusted and successful way as only the top per cent of athletes are being accepted into the highest ranking teams and not led by corruption.
Suggestions to improve sports in Goa:
To improve sporting facilities in Goa, someone would have to first take the initiative to make a change. This could be through educational programmes eg posters or word of mouth for a fundraiser to build revenue so that could be put to building and upgrading sporting facilities in the area. By one person starting a movement, this could lead others to then join a recreational team and try out different sports.
STEFFI ANTAO
USA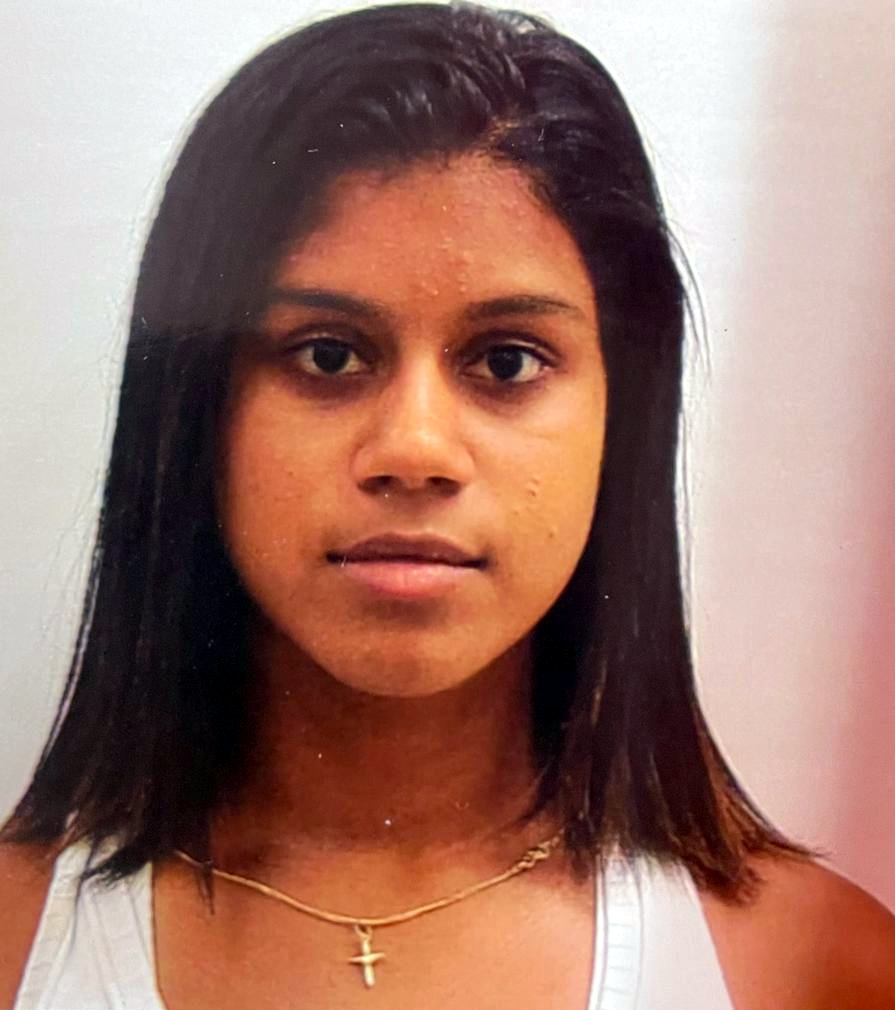 Background in sports:
I play Division 1 tennis for Stonehill College. I am on a scholarship to play/represent the college. It is a 4-year scholarship. Even though tennis is an individual sport, we compete with other Division 1 colleges as a team.
Present association in sports:
In the US all can play sports. The big question is what sport does one play. My father introduced me to different sports, eg football, tennis, gymnastics and swimming. It seemed I liked tennis the most and therefore concentrated on playing tennis. Playing sports in the US costs money as the parents have to shell out money. I have been playing since 4 years. Many parents let their kids play for fun too, this is where you go to the parks and play.
Suggestions to improve sports in Goa:
To improve sports in Goa one must have a vision with a long-term (10-20 yr) plan. One cannot depend on the government to do anything. Only thing they can do is provide the infrastructure. The infrastructure has to be world-class. What I have observed during my visit to India is that the education system is not designed for kids to play sports.
Kids go to school from 8 am to 1 pm and then go for tuitions from 3.30 pm to 7 pm. The kids are caught in a bind. There are no grassroots programmes for kids. In India, we lose 2-3 stages of development. Kids start so late that they are always playing catch up to other countries.
Every village should have grassroots programmes in all sports.
I also believe that to play sports, it has to be funded. Who is going to fund the development of sports for kids? Parents or professional clubs?
Organisation-wise, the grassroots can start with the schools. It can go up to the 12th standard.
At present, it looks like there is choice of academics or sports and most parents pick academics over sports.
One cannot blame the infrastructure alone as a lot of African and Latin American countries do not have the infrastructure but still produce world-class athletes. Sports has to be a religion for it to take off. Weekends should be spent playing sports in all the villages.
Opportunities for Goan sportspersons in your area:
In the US, anyone can enter sports. The big question is how many of our Indian parents here understand the importance of sports. One has to realise that people involve their kids and you have other avenues to get into, like administration, digital media, marketing, rehabilitation, training, etc.
SIONA FERNANDES
AUSTRALIA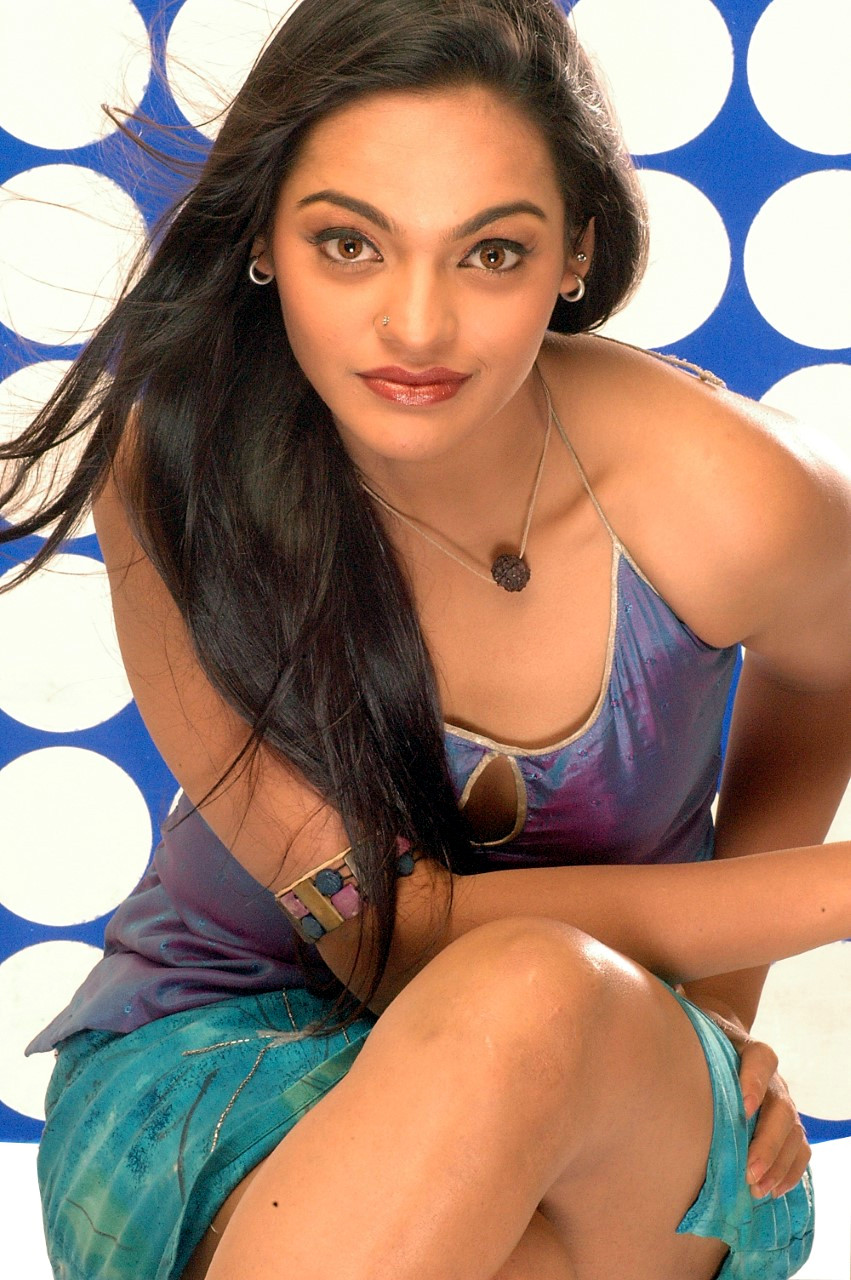 Background in sports:
My life has been filled with many different experiences: from dancing to the Olympics, with recent interests in academia, and serving the sport and exercise industry for nearly 15 years, while also being an Olympic Sports ambassador. I'm often recognised for participating in London 2012 Olympic Games, where women were first allowed to participate in boxing. Since boxing, I've contributed to the field of public health by expanding on published academic research on sport and physical activity. Specifically, leading academic research on Indian migrant sport and physical activity participation in the Trans-Tasman region (New Zealand and Australia). My academic background also includes a double master's degree in sport, exercise science, and psychology.
Titles that I've received include the "Most Scientific Female Boxer", for technical proficiency in elite women's boxing, and was nominated as 'Educator of the Year' for supporting professionals in a lecturing and mentoring role in the exercise and fitness industry.
Present association in sports:
As a registered exercise professional, I personalise sport, exercise, and fitness programmes for individuals from all walks of life to help them improve their lifestyle-health and sports goals. I also offer evidence-based insight and practical strategies to relevant organisations, policymakers, and community leaders, to help them tailor the promotion of sport and recreation for Indians living in New Zealand and Australia. As a motivational speaker, I share informative speeches to various groups from schools to universities, and local sporting communities, speaking on topics such as achieving high-performing habits for personal and sporting success.
Challenges in your field of sports:
At that time, there was limited financial support for boxing in New Zealand. Government funding was directed more towards established sports like rugby and rowing. Few women were involved in boxing then, which meant there was a greater need for gaining overseas experience, which required additional financial support. As a new migrant, getting sponsorships wasn't easy. So, it was essential to balance having a day job with the training demands of my sport.
Opportunities for Goan sportspersons in your area:
To my knowledge, there are no specific opportunities/sports programmes for Goans sportspersons in Australia/New Zealand, other than what the local cultural associations provide. However, there are many sports facilities for anyone including Goans to take part in sports - recreational and/or competitive.
Suggestions to improve sports in Goa:
Involve Goans who are qualified coaches to deliver quality sports coaching. Capitalise on Goans with international experience who have been there and done it (insiders) in their sport, to better support the local federations and inspire more Goans to take part in sport. Insiders understand our cultural values which can be particularly important to break any barriers and accelerate the growth of sports participation across generations in Goa.
Competitive sport has a shelf life but lessons and habits are lifelong. Approaching sport as a positive way to keep fit, mentally alert and socially connected is necessary. Goans are a close-knit community, so, we should encourage the idea that every Goan involved in sport is a role model to help other Goans improve their health and well-being, locally and globally.
CLINTON FURTADO
UNITED KINGDOM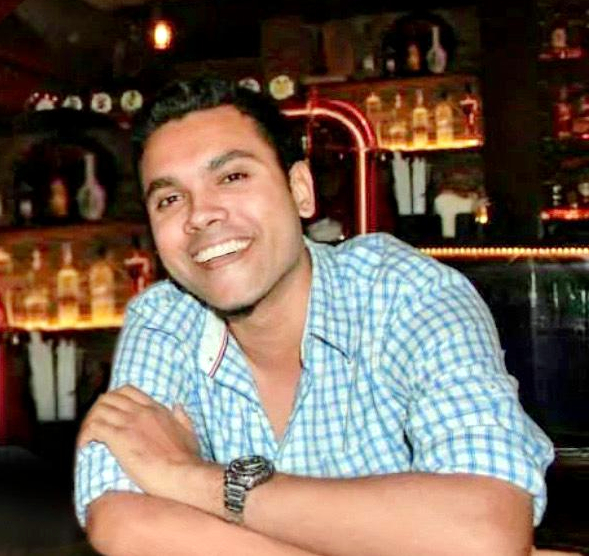 Background in sports:
Represented College/University in football, badminton, table tennis, cricket and basketball. All Goa runner-up in tennis.
Present association in sports:
Captain FC Goa Fans Team UK, Core Chess Committee Member for 'Checkmate Birmingham', Birmingham Basketball Team Player.
Challenges in your field of sports:
Balancing work and sports, Sponsorships, Lack of skilled coaches and lack of facilities in Goa.
Suggestions to improve sports in Goa:
Grassroot level training in schools, educating parents to support children in their respective sporting disciplines, improved facilities for training and increased support and sponsorship from the Goa government.
Besides, there has to be year-round regular State-level competitions to scout potential athletes, creating awareness in rural areas to encourage girls to take up sports and provide funding/backing, media coverage for school and college level events to highlight upcoming talents.
Also, it is necessary to hire full-time trained coaches, sports doctors, sports psychologists, dieticians and physios for sports teams. Food, body conditioning and good mentality are usually neglected in sports.