SOUTHAMPTON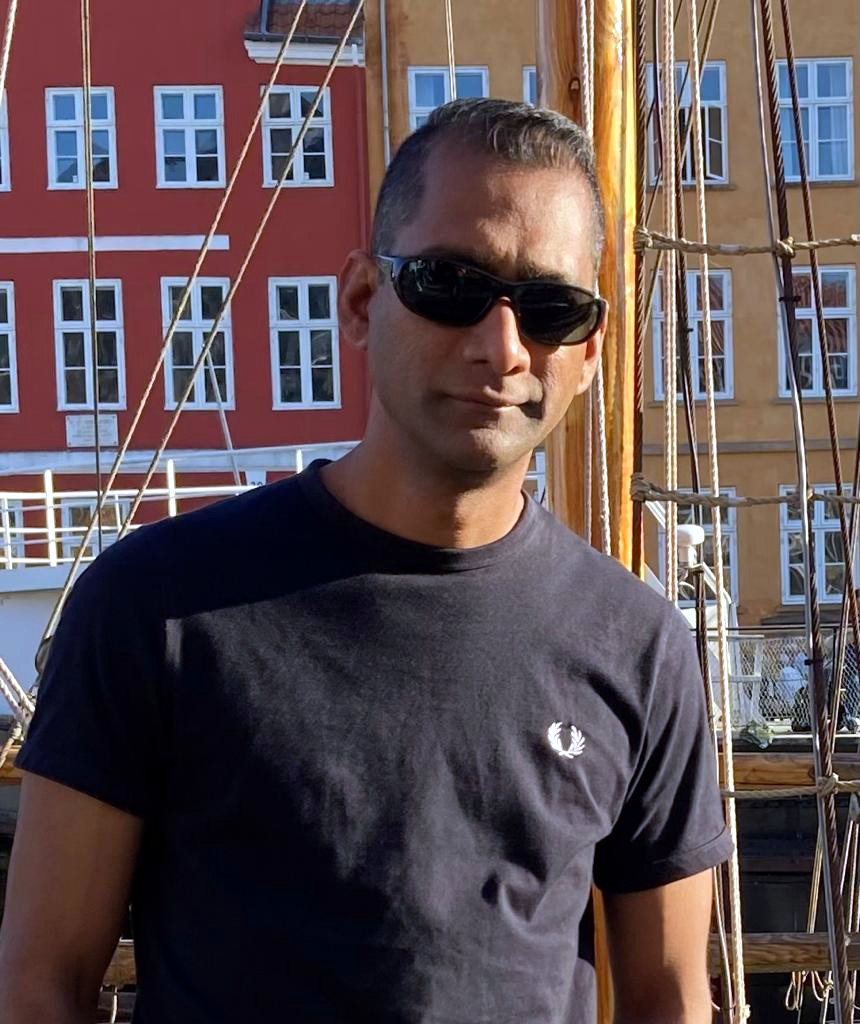 Background in the medical profession:
I completed my medical degree in Goa in 1999, followed by a post-graduate residency in Child Health. In India, I worked at the Goa Medical College, BJ Wadia Hospital and Hinduja Hospital Mumbai. I came to the UK after passing the licentiate exams (PLAB UK) in 2004, acquiring further training in Paediatrics, completing specialist post-graduate exams, working in London hospitals and around. I super-specialised as a paediatric gastroenterologist (Children's bowel diseases) in 2014. In 2013, I was awarded a fellowship by CICRA (Crohn's in Childhood Research Association) which enabled me to do research and complete a PhD in genetics and immune abnormalities in Children with Crohn's disease. My research in this area is active and ongoing with several publications in international medical journals.
Challenges entering the medical field in Southampton:
Life is full of challenges and failures, but perseverance and resilience are key to recognising opportunities which could be of defining importance. Sounds cheesy, but achievements in the medical profession (and of course in other professions) can never be through fortuitous ventures or serendipity. Always through hard work! Getting a job for the first time in the NHS as a foreign doctor was in itself a major challenge, with several hundreds of international medical graduates competing for a handful of posts. The landscape changed when the visa rules were tightened, unsurprisingly leading to an acute shortage of doctors as it is now. Getting into a super-specialist national training programme in paediatric gastroenterology was highly competitive with several candidates competing for just 10 posts in the country.
Present nature of medical work:
I work as a full-time Consultant specialist in Children's digestive diseases at the Southampton Children's Hospital UK. I also work in an honorary capacity as a Senior Lecturer (University of Southampton) and as a Clinician-scientist. I pioneered the setting up of a Genomics clinic for very young children with Crohn's disease at the Southampton Children's Hospital. This is a highly specialist clinic, probably just the second or third in the UK, to investigate genetic and immunological changes causing this disease.
Suggestions to improve healthcare in Goa:
Doctors should communicate more effectively and transparently with patients, treating everyone with respect. As most families now have easy access to medical information online, treatment decisions should be based on patient choices if in their best interests. Corrupt politicians should stop meddling and threatening the medical fraternity, particularly in government-run institutions. Government-run institutions should have more autonomy, of course with reciprocal accountability and regulatory monitoring. Public attitude of demonising medical professionals irrationally and undeservedly needs to change.
Scope for Goan medics in Southampton:
When I trained in India a couple of decades ago, conditions like Crohn's disease were unheard of in Children in India. The scene is rapidly changing with the westernisation of our diets with multitudes of fast-food joints springing up in the country. Paediatric gastroenterology is a small specialty in India due to the rarity of conditions that need a specialist rather than a general paediatrician. Paediatric gastroenterologists in India are restricted mainly to a few major cities at the moment. It is likely that over the years, with lifestyle changes and gravitation towards the unhealthy versions of 'Western' diets, rarer diseases such as Crohn's disease (so-called diseases of the West) are likely to become more common.
DR AGNELO FRANCIS DE SOUSA
ADELAIDE
Background in the medical profession:
I did my undergraduate studies in Medicine at the Royal College of Surgeons in Ireland and did my Postgraduate in General Surgery (FRCS) and Urology (FRACS).
Challenges entering the medical field in Adelaide:
Yes, it was very competitive. Eventually, determination and perseverance succeed.
Present nature of medical work:
I am a Urologist doing private practice at the Calvary Central Districts Private Hospital.
Suggestions to improve healthcare in Goa:
No healthcare system is perfect and will never be. The system depends on the doctors and the people's expectations. Healthcare in Goa is as good as it will be. Fortunately, Mumbai is an option if the facilities are not available in Goa or people want treatment options.
Scope for Goan medics in Adelaide:
In Australia, doctors are taken for training after a selection process. Once chosen, the system makes sure that the new young doctors are trained to treat patients appropriately.
DR MICKEY D'COSTA
NEW YORK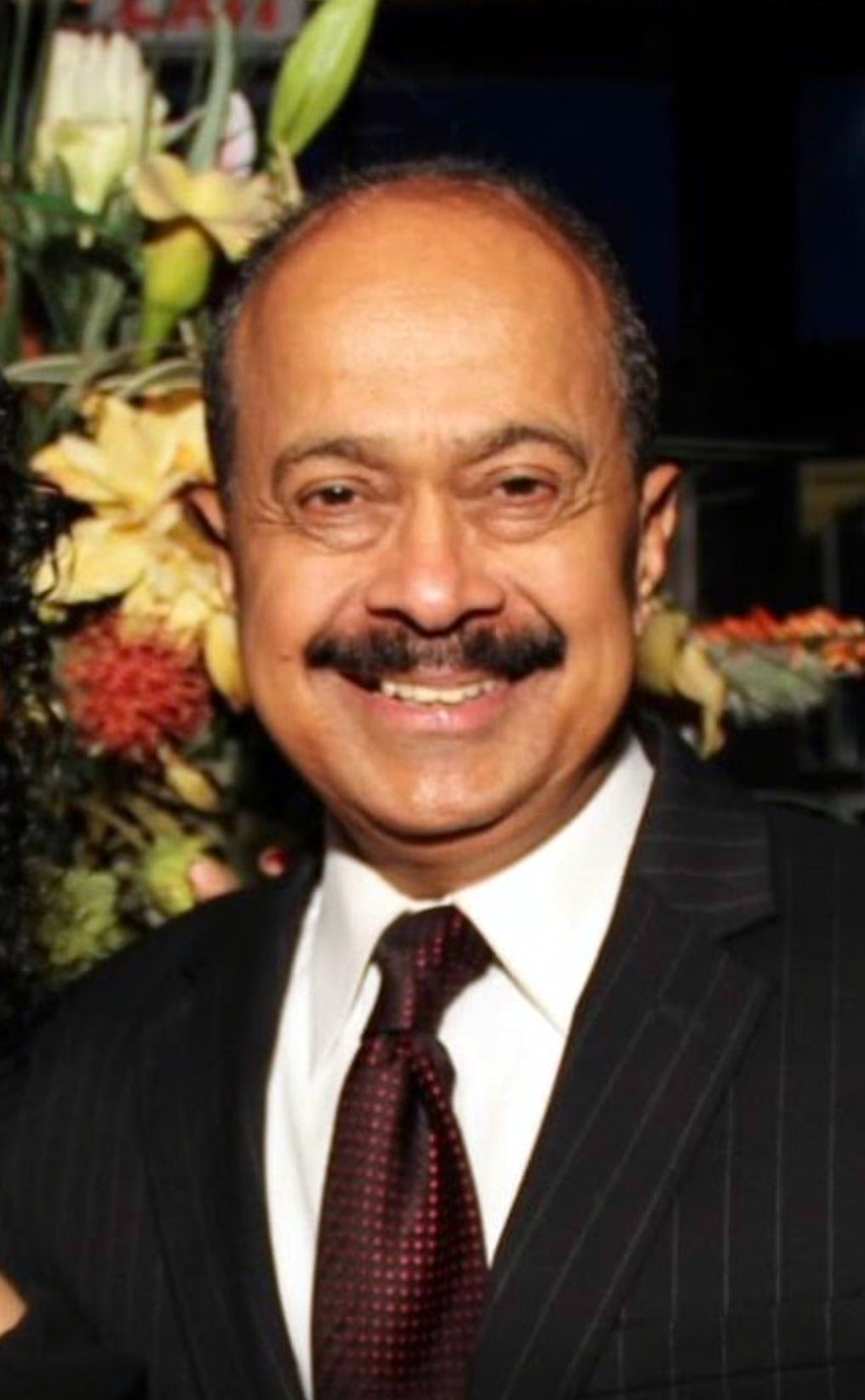 Background in the medical profession:
I am a gastroenterologist.
Challenges entering the medical field in New York:
There were lots of challenges entering the medical field. Coming from India, there were financial constraints. Getting into medical school was very competitive as well.
Present nature of medical work:
I work with a group called gastroenterologists of Suffolk county. We treat patients from different parts of the state and the country.
Suggestions to improve healthcare in Goa:
Healthcare in Goa has come a long way but needs further improvement. The lack of facilities during the Covid crisis was an eye opener. We have talented dedicated physicians but the Infrastructure needs to improve.
Scope for Goan medics in New York:
Anyone with the right dedication and willingness to work hard can enter the medical field here. We have plenty of physicians here of Goan origin who have done very well for themselves. Compassion, professionalism and dedication will go a long way in this field.
DR MARIA VIRGINIA PEREIRA E COTTA
BRISBANE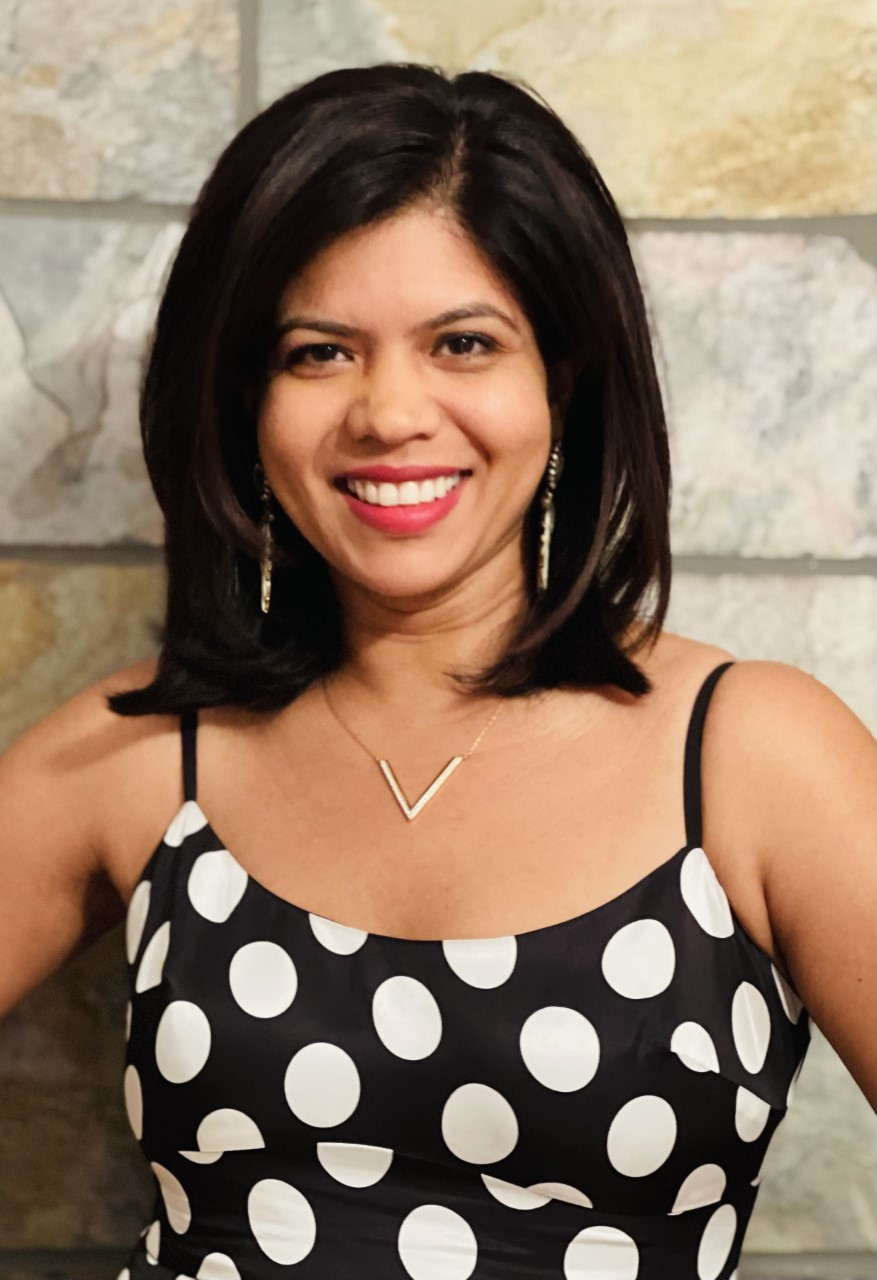 Background in the medical profession:
Arrived in Adelaide, South Australia as a fresh MBBS graduate hoping to fulfil my dream of travelling and pursuing further studies in Medicine. I commenced my initial residency in Flinders Medical Centre in Adelaide, got married thereby moving my training to Monash Health in Melbourne, Victoria.
While in Victoria, I undertook a fellowship in Microsurgery at the O'Brien Institute and a Doctorate in Medical Sciences through the University of Melbourne while continuing my surgical training at Monash Health. I was then one of the 10 successful candidates Australia-wide to be accepted into the Plastic and Reconstructive Surgical Training Programme through the Royal Australasian College of Surgeons.
Entry into this training programme meant that I together with my husband Osbert, who himself was completing a PhD in Infectious Diseases at the University of Melbourne at the time, and our 2-year-old son, Yannick, had to move to Brisbane, Queensland.
Challenges entering the medical field in Brisbane:
The main challenge for women in surgery is the constant need to multitask, balancing work and a family, against a ticking time clock of career advancement and raising children. When Yannick was 2-and-half years old, he questioned me one night when I returned home after a busy weekend on call and had to study for my upcoming surgical Part 1 exams.
"Mama, you look after all the young children who are in the hospital, but you don't look after me." This is one of the constant feelings of guilt that a woman in surgery has to face when raising a family and being a practising medical professional. I am now very cautious to maintain a healthy "life-work" balance. That is, "life" comes before "work".
Present nature of medical work:
I practice as an Assisting Surgeon and a visiting medical officer at all the major private and large teaching hospitals in Brisbane.
Suggestions to improve healthcare in Goa:
Having studied medicine at Goa Medical College, I believe that the quality of undergraduate medical education in India is of international standard, making it quite easy to answer requalifying Medical Boards Examinations outside of India.
Perhaps conversely, clinical training in India is often hampered by the large population, meaning that on occasions, young doctors do not get full attention and support while learning new skills in practice. The opportunity to travel for electives to hospitals overseas during medical training would also benefit young medical students to make critical decisions about their post-graduate choices.
Scope for Goan medics in Brisbane:
The comprehensive medical education in Goa, coupled with excellent practical training provided in Australia, has given me a well-rounded experience of clinical medicine. I am very happy to advise and mentor any young medical graduates from Goa who seek to pursue their further medical education in Australia.
DR CYRIL MONTEIRO
MELBOURNE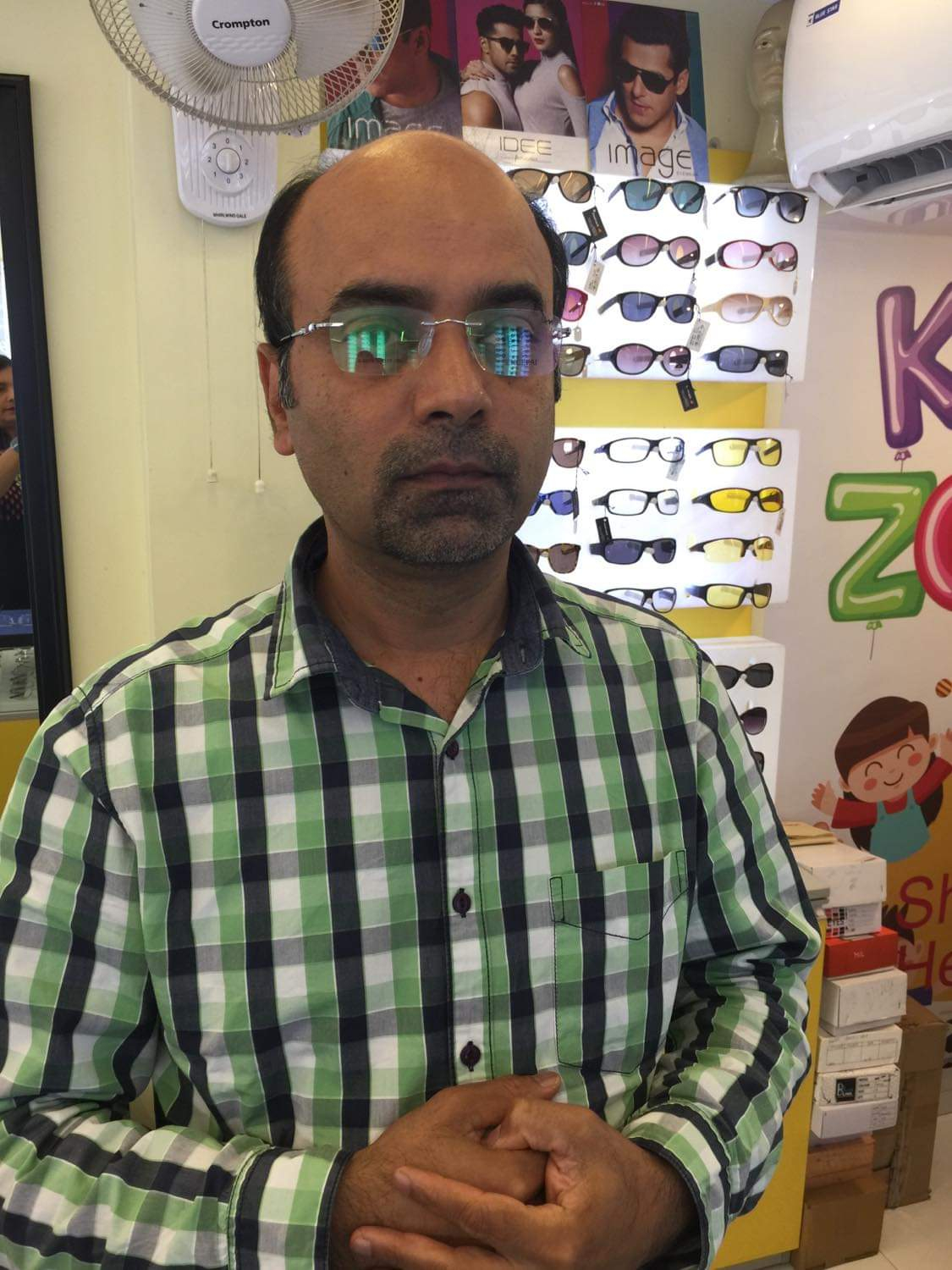 Background in the medical profession:
After a successful career in India working in some famous hospitals in Mumbai as an Ophthalmologist, I arrived in Adelaide to further my knowledge in the medical profession and took up further studies here and thereafter worked in regional South Australia to get the required experience and thereafter moved to a bigger city like Melbourne.
Challenges entering the medical field in Melbourne:
Having worked in India in renowned hospitals in Mumbai moving to a new country like Australia was always going to be challenging. Every country had its own set of rules and standard operating procedures to follow so there were challenges all along.
Present nature of medical work:
I am a Family Physician/General Practitioner (GP) at Coldstream Family Practice. GPs are central to healthcare in the Australian community. As a GP, we are often the first and ongoing point of contact for an individual in matters of personal health in the Australian healthcare system.
Suggestions to improve healthcare in Goa:
Goa requires a strong structure for family healthcare, child and maternal health care units with latest diagnostic labs.
Scope for Goan medics in Melbourne:
Any qualified medical professional can enter the profession in Australia. RACGP college – The Royal Australian College of General Practitioners -- assesses the qualification following which the candidate has to go through exams.
NURSE FLEMA FERNANDES
DUBAI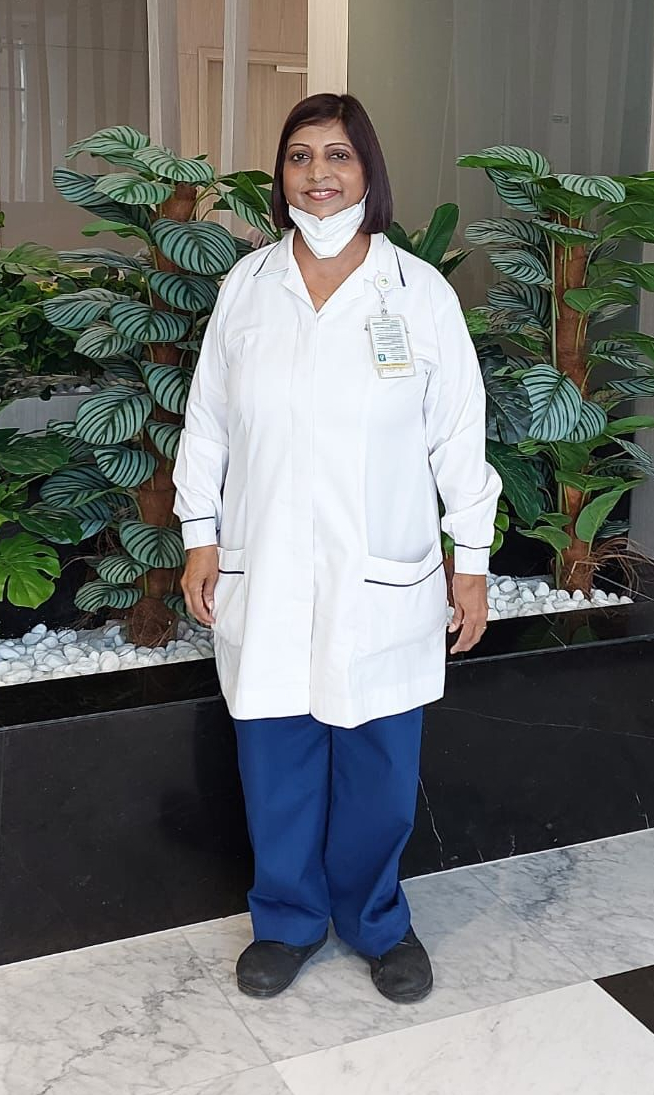 Background in the medical profession:
I completed my Diploma in Nursing & Midwifery from Jaslok Hospital & Research Centre. I was employed for 3 years in the ICU & Neurosurgical Unit. I got an opportunity to go to Bahrain Defence Force Hospital. Worked for 2 years and presently am employed in Dubai Hospital for the past 30 yrs.
Challenges entering the medical field in Dubai:
Yes. When I was selected for my job in Bahrain, I had to work in the Surgical Unit as there was no vacancy in ICU at that time.
Present nature of medical work:
To provide direct patient care and nursing intervention, demonstrate clinical nursing knowledge and skills relevant to the area of practice and utilise evidence-based practise to achieve quality patient outcomes.
Suggestions to improve healthcare in Goa:
My suggestion would be (1) To provide Basic Life Support training to young adults (such as taking BP, CPR, how to treat patients with a choking/stroke situation, a burn situation, etc) in case of emergencies, (2) To follow Infection Control Practice, especially during Covid times, (3) To improve quality care services, (4) Well trained staff to be hired, (5) Encourage innovation and manufacture of medical equipment within the country, (6) Offer performance-based incentives to staff and (7) Provide attractive salary & benefits, so others are motivated to join that particular profession.
Scope for Goan medics in Dubai:
Any staff willing to join in Dubai should have a valid Dubai Health Authority (DHA) license. The number of years of experience in our home country does not matter. They will be recruited even if they don't have any experience at all.
DR SAVIO GEORGE BARRETO
ADELAIDE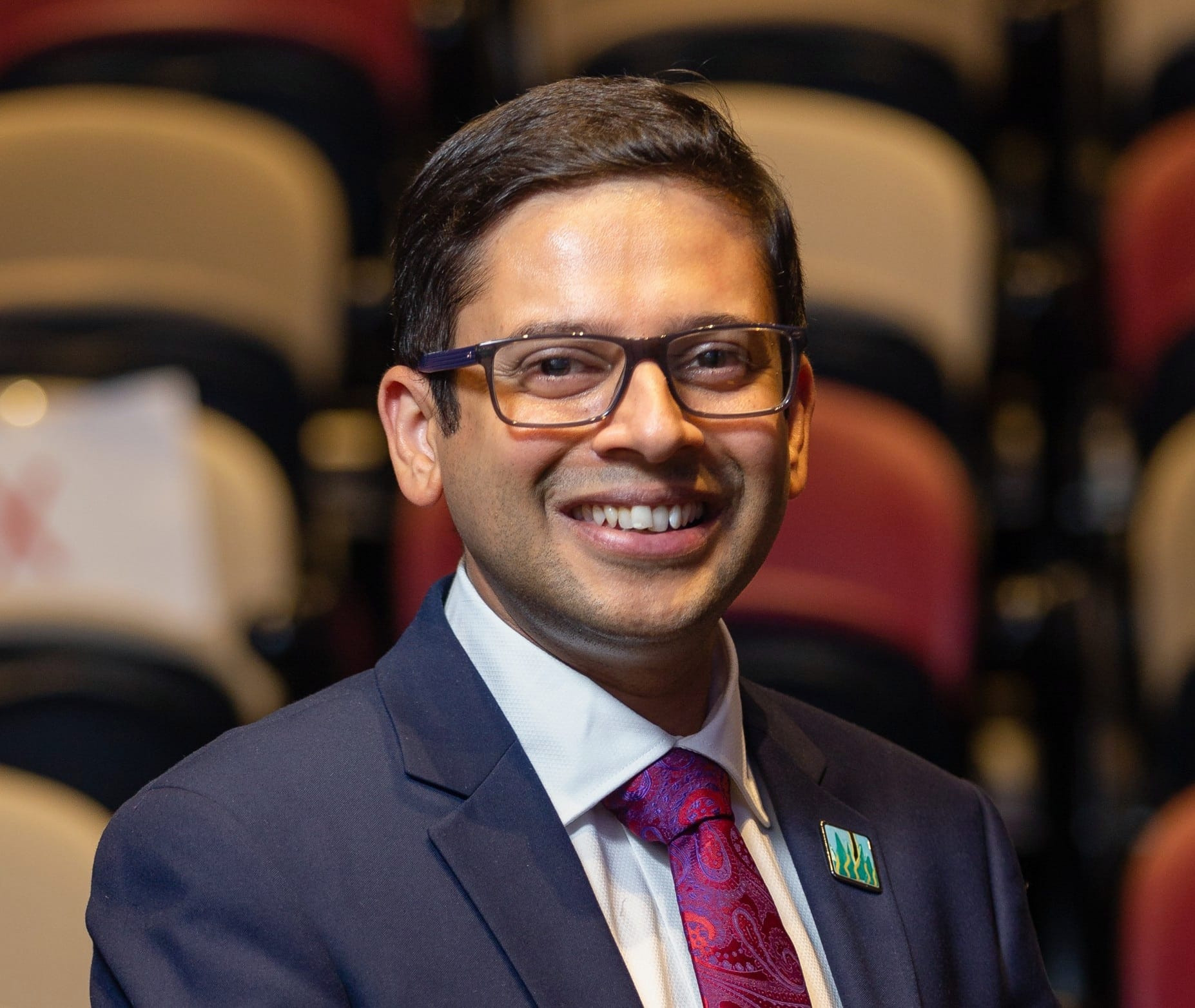 Background in the medical profession:
I am a general surgeon trained in hepato-pancreato-biliary (HPB) and liver transplant surgery. After completing my MS (General Surgery) at Goa Medical College, I did my fellowship in Gastrointestinal (GI) and HPB surgical oncology at Tata Memorial Centre in Mumbai. Thereafter, I trained in Liver Transplant Surgery in South Australia.
During my career, I have worked as a Consultant Surgical Oncologist at the Department of GI & HPB Surgical Oncology, Tata Memorial Centre, Mumbai and Consultant Surgeon in the Department of GI Surgery, GI Oncology and Bariatric Surgery, Medanta – The Medicity, Gurugram.
Challenges entering the medical field in Adelaide:
Entering the MBBS degree in Goa 25 years ago was just as challenging as it is today with only 42 seats available in the general category to students in the Science stream of the HSSC examination. After completing the MBBS degree, once again, there were only 2 postgraduate seats in General Surgery.
Despite possessing considerable clinical experience and having even worked as a Consultant Surgeon at Premier centres in India, the decision to move to Australia meant that I needed to qualify as a surgeon here, too. This involved passing an interview, after a thorough screening of all my training and experience over the prior 14 years, along with answering the Fellowship exams of the Royal Australasian College of Surgeons (which is the case with overseas trained surgical specialists wishing to work in Australia).
Present nature of medical work:
I am a consultant surgeon in the HPB and Liver Transplant Unit at Flinders Medical Centre. I also serve as Deputy Director of the MD Programme, as well as Coordinator of the Advanced Studies component of the MD in the College of Medicine and Public Health, Flinders University, South Australia.
Scope for Goan medics in Adelaide:
The opportunities for young Goans to pursue HPB and Liver transplant surgery are plentiful. After securing their MS in General Surgery, they will need to travel interstate to centres of excellence to train further. Their options are to either pursue a fellowship or subspecialty degrees, eg: Diplomate of the National Board (DNB GI Surgery) or Master of Chirurgie (MCh) from premier GI and HPB centres in the country. Many of these centres, including the Tata Memorial Centre in Mumbai, offer training in minimally invasive surgery (laparoscopy and robotics).
Developing one's experience as a surgeon requires being trained at high-volume centres that deliver quality, ethical care. India remains one of the best places to secure such a rich experience. Surgeons wishing to travel overseas for Fellowships will need to determine the requirements of the medical licencing authorities of that country and whether their medical registration and credentialing will cover their ability to have direct patient contact, and the ability to actually operate on patients.
Visiting centres, outside of the one an individual has trained in, presents us with an opportunity to experience another perspective on how things can be done. Every young Goan has the opportunity to achieve excellence in whatever they choose to do.