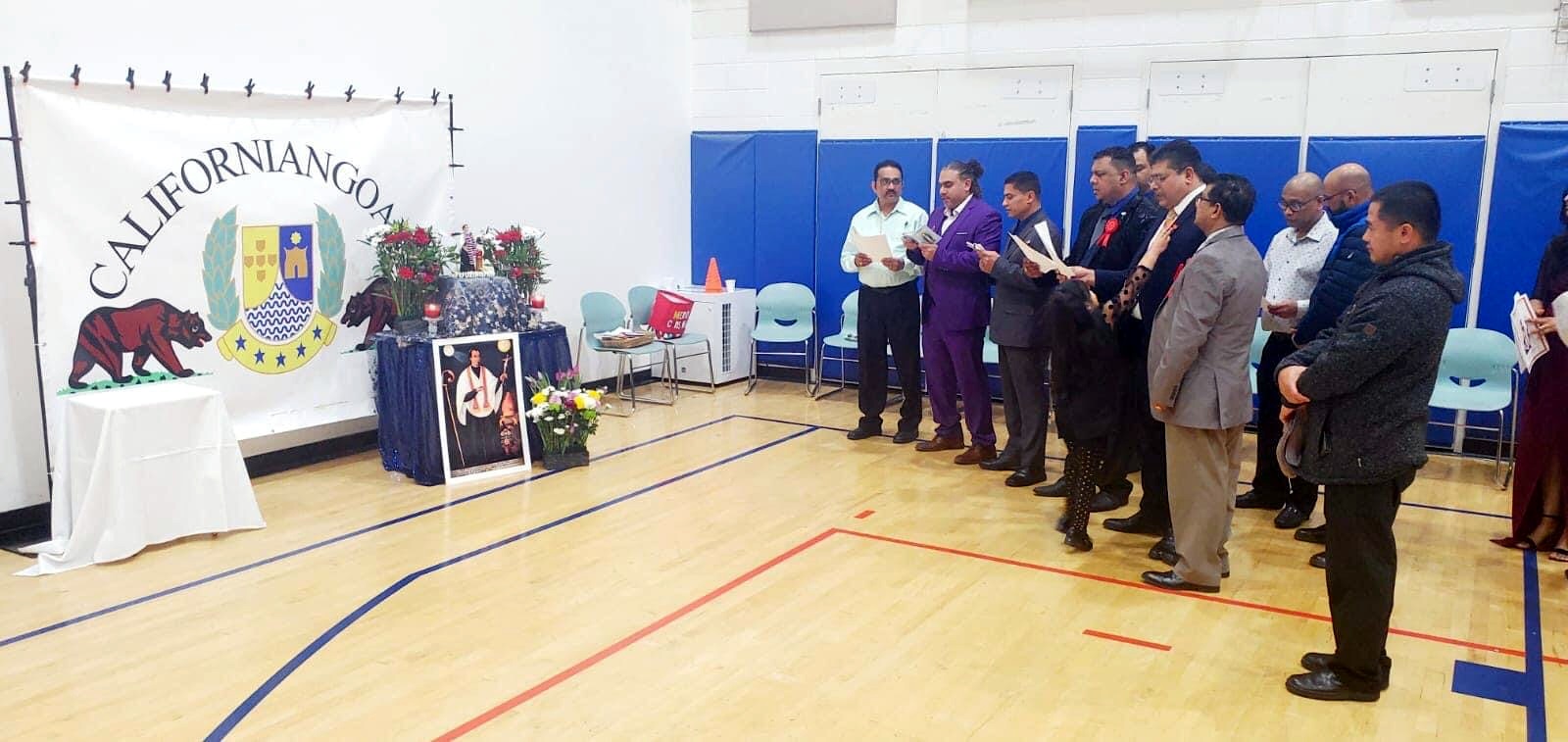 The Feast of St Joseph Vaz was celebrated on January 16 for the very first time by CalifornianGoans, a Goan community which is based in San Francisco Bay Area in California, USA.
A well-attended Feast Mass at Queen of Apostles Church in San Jose was celebrated in Konkani by Fr Bernardo D'Sa, a Goan priest based in Eureka, California.
In his homily, Fr D'Sa urged the Goans to emulate the humility and missionary zeal of the First Goan Saint, who also became the first Sri Lankan Saint. He highlighted his tremendous work in the island nation of Sri Lanka against all odds through his humility, simplicity and holiness derived from the sacramental life.
The Konkani choir was put together by Randolfo Dias (keyboards), Lizann Lopes (upcoming pianist), along with Francis Fernandes, John Azavedo, Alfred Naik, Drina Coelho, Lydia Fernandes, Anunsya D'Cunha, Ember Pereira, Lafica Fernandes and Nadia Rebello.
The coordinators at the Mass were Sharon, Gracian and Maria.
Joseph Lourenco, president of the CalifornianGoans, later proposed the vote of thanks and also expressed his gratitude to Lavita, Nana Dona and the parish at Queen of Apostles in San Jose.
A Latin Ladainha was recited by Goans after the Feast Mass.
After the Eucharistic celebration, there was a procession followed by blessings and veneration of the statue of St Joseph Vaz.
There was a small get-together in the church hall with our Traditional Latin Ladin recited followed by Authentic Goan snacks like Choris Pao, Formenhas, Beef Stew, Bebinca, Bathika and hot cup of tea to keep everyone warm in this freezing weather.
"The response to the Feast Mass and get-together was great. Besides, we don't get a chance to celebrate Mass in Konkani, and we would early celebrate a Konkani Mass only once a year for the Feast of St Francis Xavier," said Nadia D'Souza e Rebello.
"So this time, we can celebrate two Masses in Konkani. We need to thank Fr D'Sa who travelled 4-5 hours to celebrate Mass and another 5 hours to return to Eureka."
Joseph Lourenco had a word of praise for Filomena Saraswati Giese, founder of the Joseph Naik Vaz Institute in Berkeley, for inviting the CalifornianGoans to celebrate the Feast of St Joseph Vaz.
Added Drina Coelho: "Filomena was the one who reached out to our CalifornianGoans President Joseph Lourenco. We had planned to celebrate the first Mass earlier but could not do so on account of the Covid pandemic. So, we got to celebrate the first Feast Mass of St Joseph Vaz only this year."