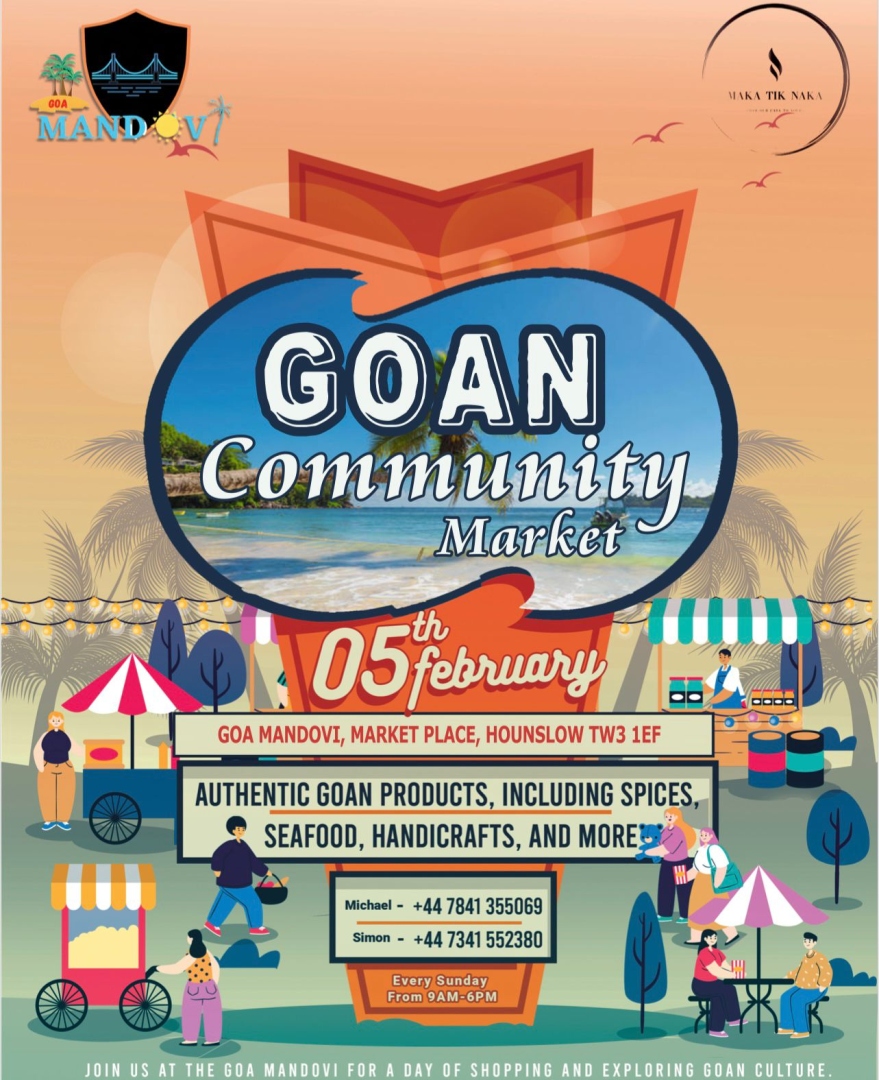 THE GOAN NETWORK | LONDON
The first weekly Sunday Goan bazaar of its kind will get underway at Hounslow in London on February 5 between 9 am and 6 pm.
An event conceived by Michael Bevan D'Silva, the day-long 'Goan Comunity Market' will feature authentic Goan products, spices, seafood, handicrafts and more.
"I thought of starting a Goan market for our Goans in the UK, which is similar to the 'Car Boot' sale we have in Hounslow Hayes. This is a new venture and it is the first of its kind to my knowledge. We want to tap the potential of our Goans in Hounslow and promote Goan talents. We also want to encourage small businesses in the UK which can't afford to have their own shops and premises," explained D'Silva.
"The marketplace will be located inside Mandovi Restaurant at Hounslow and we will also have different stalls like table games, homemade goods, candles and other talents that Goans have to showcase. We will also have music, housie and other stalls."
"The 'Goan Comunity Market' will start with around 15-20 stalls and we can accommodate around 200 people at a time. Since it's winter and cold, we decided to start with a smaller crowd and we will go outdoors at a later point in time."
D'Silva informed that homemade Goan food like Choris Pao, Cutlet Pao, Asad Bread, etc, will be available at the market, while vinegar, chillis and Rego's readymade products will also be on offer.
He said the response to the 'Goan Comunity Market' has been great.
"I have posted the message on Facebook and we got over than 300 likes and comments. We have also got calls and messages from people expressing their interest to participate and attend the market," said D'Silva.
Simon Rodrigues, director of Amigos Nite and owner of Mandovi Restaurant, has sponsored the venue for the 'Goan Comunity Market'.