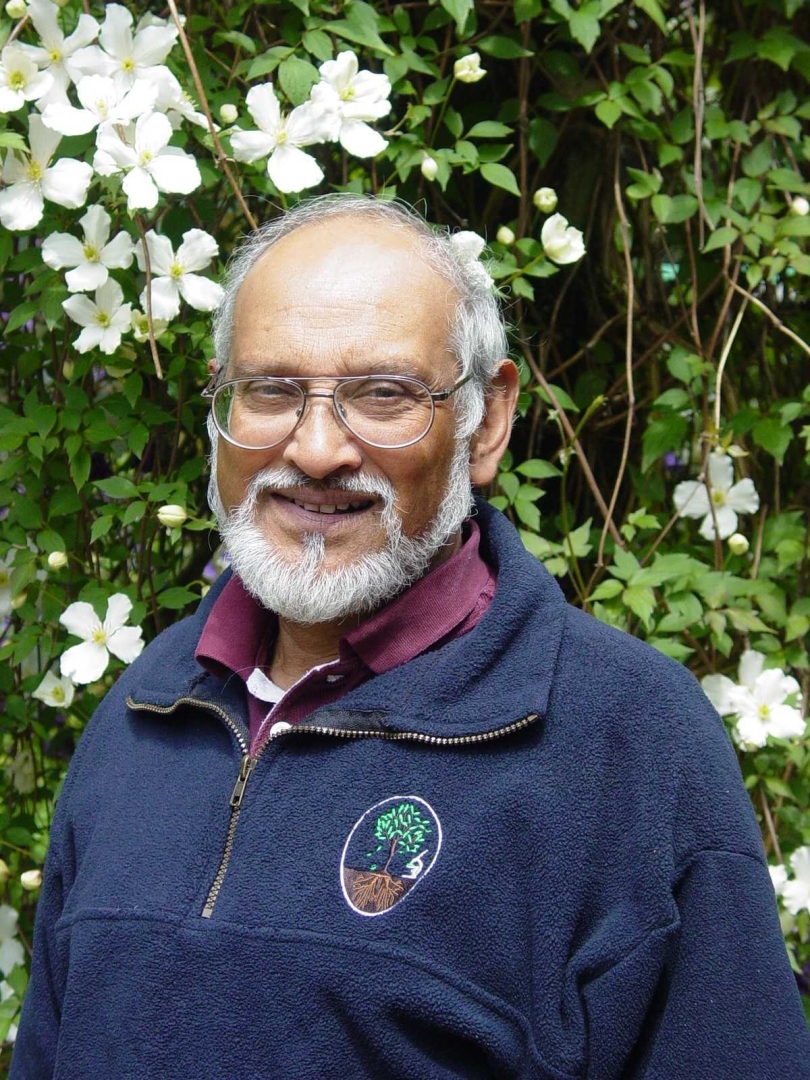 Earlier, in his first job in Kenya, Dr Olaf Ribeiro retrieved files for the Bwana Mkubas in the Treasury Department. Then Dr Olaf got a scholarship to study at West Virginia University in 1963, specialising in plant diseases.
"I returned to the US in 1967 to study for my PhD. I remained in the US after getting my degree and got a job in the Plant Pathology Dept at the University of California Riverside to work on citrus and avocado diseases," recalled Dr Olaf.
"I started my own lab on Bainbridge Island WA in 1981 as we wanted to get away from the smog in Southern California for the sake of the health of our kids."
SAVING TREES
"One of my clients asked if I could save her dying large mature tree. I developed tests in my lab to check for potential root rots. Saved the tree and word got around and pretty soon I had a large number of people who wanted me to save their trees! Finally, word got to the UK and I was invited to give talks throughout Britain on saving trees! Gave talks in Kenya where they planted a tree in my honour in Mombasa."
"I then abandoned my other work diagnosing problems with vegetables, fruit trees and flowers and concentrated mainly on trees. Got to love trees to the point that I have chained myself to trees to save them and also sued the city to save trees along the street. Usually successful because so many people love trees."
Bainbridge Island, where Dr Olaf Ribeiro lives in Washington, bestowed on him a special title. The City of Bainbridge Island proclaimed May 17 to be 'Dr Olaf Ribeiro, Champion of Trees, Day' on Bainbridge Island.
Here is what one islander, Christine Perkins, had to say: "Dr Olaf Ribeiro is one of those rare gems of a human being who makes the world a better place. He certainly deserves to be recognised for his years of service and dedication to Bainbridge Island and its citizens, including the trees.
"Bainbridge Island is a more beautiful place for all the trees Olaf planted and fought to protect, for his lifetime of dedication, and for all the children and adults who have been inspired by his enthusiasm. I am grateful to those of you who have chosen to honour Dr Olaf Ribeiro for his service to our community," Perkins added.
Olaf has been in big demand around the world, including in Kenya where he has given several talks.
FAMED BROTHER
The Rosendo Ribeiro family tree would seem to many "larger than life". Here is one member that Dr Olaf remembers well, his brother Hubert Ribeiro de Santana, an award-winning travel writer, painter and photographer.
"My younger brother Hubert Ribeiro de Santana was born in Nairobi, Kenya and attended the Dr Ribeiro Goan School. He showed a talent for the arts from an early age. After graduation from High School, he travelled to Britain to study at Huddersfield College," recalled Dr Olaf.
"Hubert later moved to Dublin, Ireland to study at Trinity College where he graduated with a degree in English and Philosophy. He got to love Ireland and spend many years there as a writer, before moving to Toronto, Canada, his final destination."
"Hubert suffered from chronic lung problems due to his premature birth. He underwent several painful operations in England and Ireland to help try and correct his medical condition. However, none were successful and he had to battle his condition until the time of his death.
In 1971, after two operations, Hubert returned to Goa and resided in the family's three-hundred-year-old home.
"During his stay in Goa, he wrote articles for the local papers and got to be well-known throughout the community. He subsequently returned to Toronto, Canada where he established himself as a well-known writer and painter," said Dr Olaf.
"His watercolour paintings have been used by UNICEF and Amnesty International. He won several awards for his writing."
Hubert was in the process of completing a novel at the time of his death on May 4, 2003, at age 60.
[The writer is a Kenyan-born journalist, who worked for the Nation Media Group in the 1960s and left as a chief reporter. He now lives in Australia.]