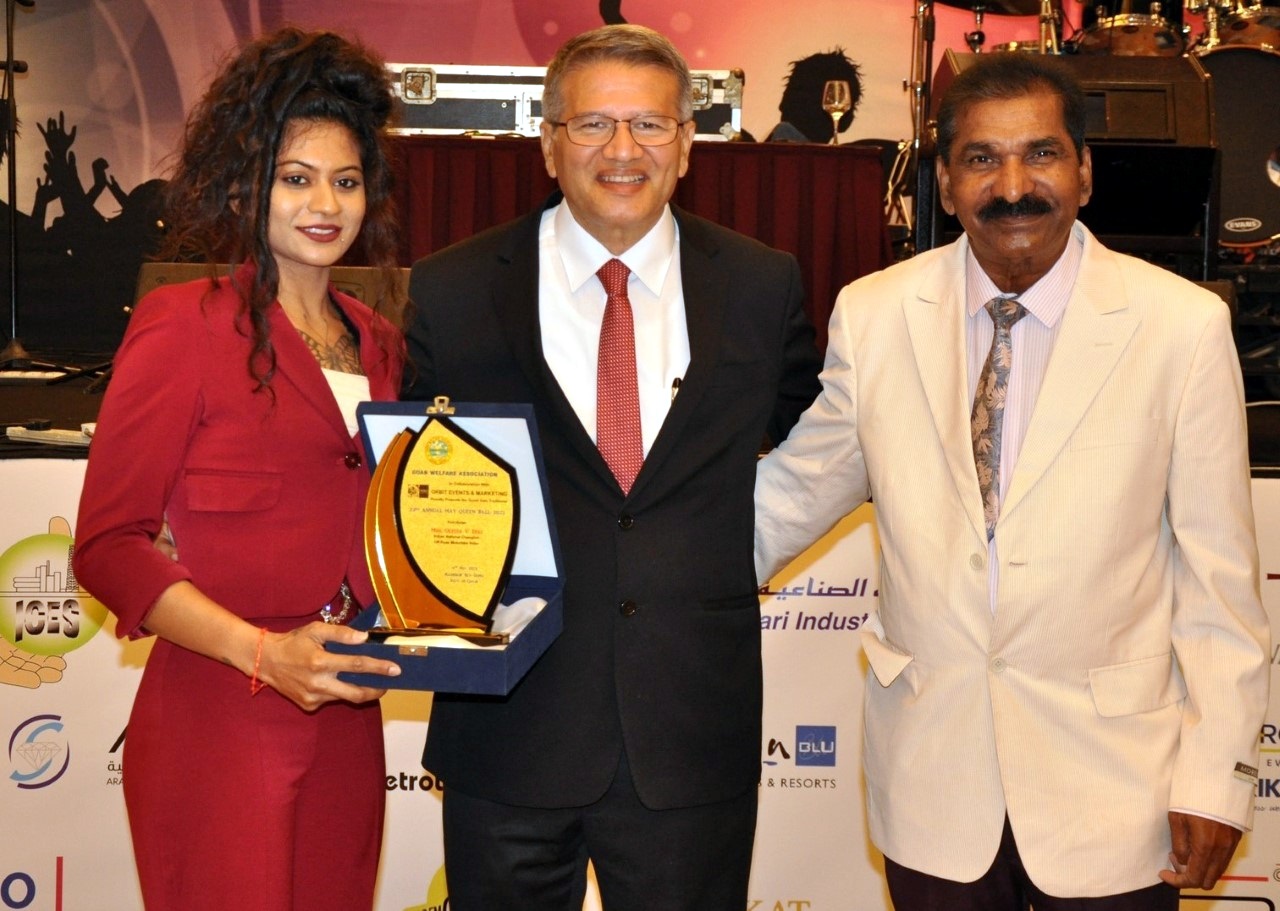 THE GOAN NETWORK | DOHA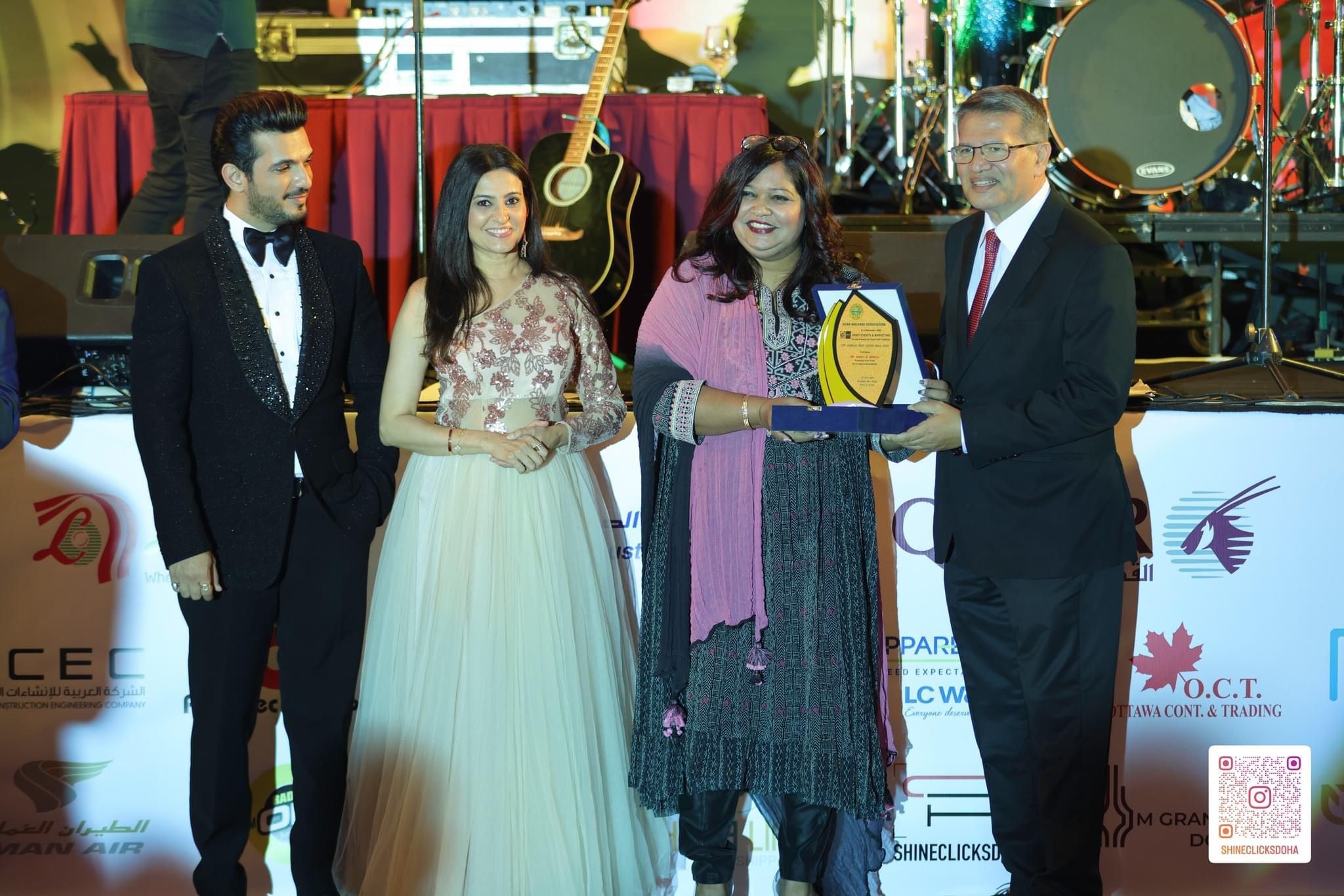 A music promoter, a celebrity chef, a child artist and a woman motor sports rider all having links to Goa were among the five different personalities who were felicitated for their contributions to society in various parts of the globe at a community function in Qatar.
Olesya Dias, the woman motor sports rider from Goa along with Indian government official Robert Cabral, Canada-based Ashney Rebello and Qatar-based Dr Mohan Thomas along with Chloe Bouvard were the select few who were presented with the special awards at the May Ball Queen organised by Goan Welfare Association.
All five were honoured at the hands of Goan legislator Advocate Carlos Alvares Ferreira and Bollywood star Arjun Bijlani.
Olesya Dias, the woman rider from Goa has been into sports for the last four years and participated in many motorsports events in India riding the motorbike for Hero company. She came to Qatar specially to collect the award accompanied by her Kuwait-based father Salvador Dias.
Former sportsman Robert Cabral, who is now a government official, was honoured for promoting music and Goan theatre in Goa through his organisation 'Kor Kantar Taleigao', in his home village.
Dr Thomas, former President of Indian Sports Centre, has been in Qatar for many decades and links to various Indian social, cultural and sports associations.
Vancouver-based Ashney Rebello also flew to Qatar to be part of the felicitation function. Hailing from Sarzora, Ashney is a qualified fashion designer, a celebrity chef, an author who is due to release her cookbook on Goan recipes, a certified chocolatier, an entrepreneur dealing with corporate gifts, a writer, a philanthropist and is also is in the process of doing a movie and some shows on Netflix.
The youngest among those who were honoured is the multi-talented Chloe, a singer and an aspiring theatre artist. The 12-year-old Doha-based girl became an online sensation last year ahead of the FIFA World Cup for her rendition of the cover song on the football extravaganza held for the first time in the Middle East from November to December.
When contacted, Ashney Rebello said: "It's an honour to be appreciated for my contribution to Goan food and heritage across the world, in the presence of Goan legislator Advocate Carlos Alvares Ferreira and Bollywood stars Arjun Bijlani and Smita Bansal. Thank you, Goan Welfare Association and Simon D'Silva, for the honour. So proud to be a Goan!"
At the beauty pageant at the same function, Qatar-based Krystle Fernandes, a former flight attendant turned Business Development Executive hailing from Calangute won the contest warding off a stiff challenge from her Filipino and African competitors at the event.
Kenyan Janet finished as 1st runner-up, while Hazel of the Philippines took the 2nd runners-up spot. Both were trained at Top Agency, under Fashion Director Felarca Victor.
Updesh Swar and Anunsya D'Cunha compered the function.