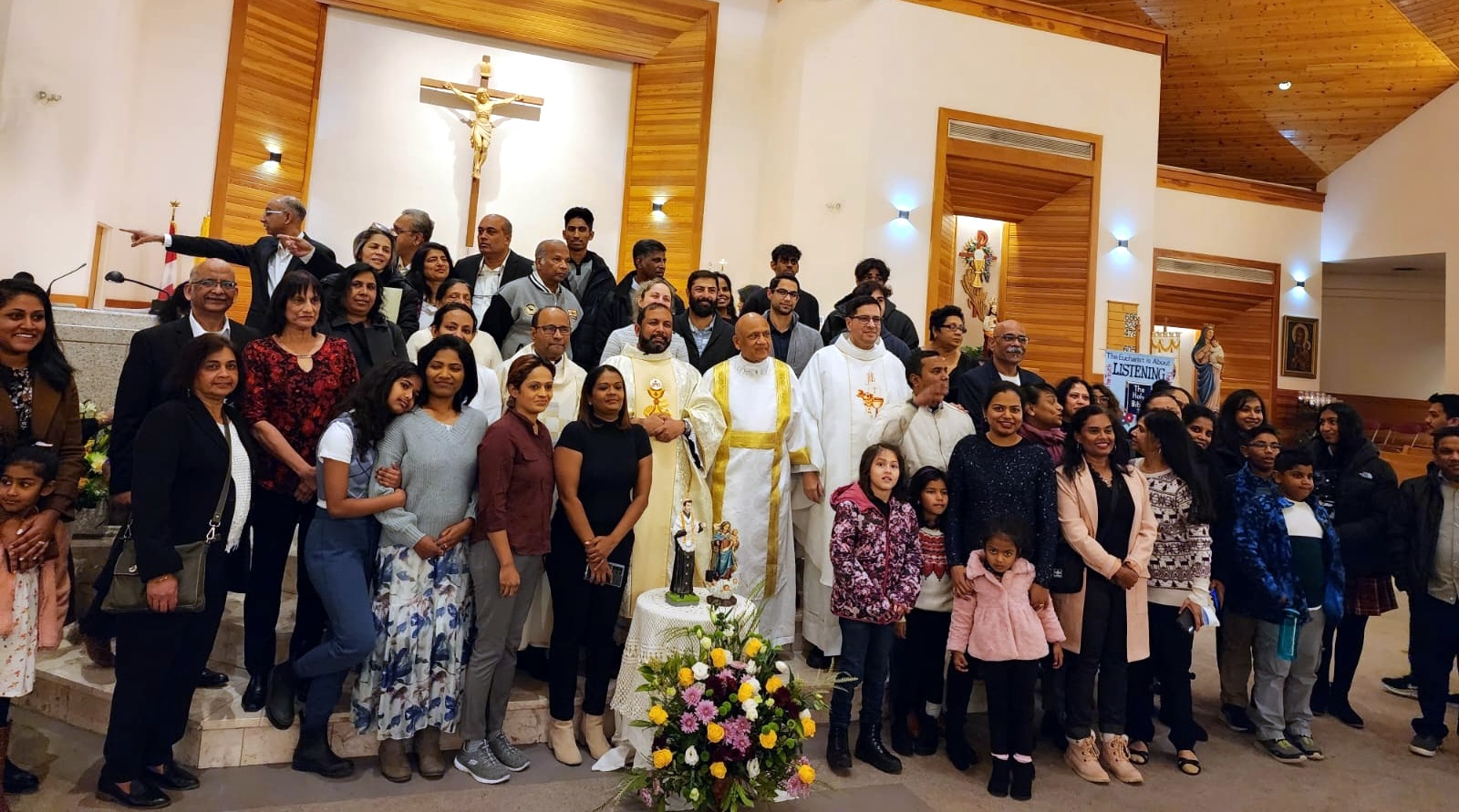 The Goans and Sri Lankans came together to celebrate the feast of St Joseph Vaz at St Matthew's Roman Catholic Church, Surrey, B.C. on January 14 with joy and great devotion.
In 2016, the Sri Lankan Community, under the guidance and request of Fr Nixon D'Silva, celebrated the feast for the very first time. The following year, the Goan community became part of this celebration and ever since have jointly celebrated this feast.
The evening began with the recitation of the Rosary in Sinhalese, Konkani and English. Steffi Fernandes and Winona Rebello recited the Konkani decade of the Rosary.
Ronil Perera, a member of the Sri Lankan Community welcomed the gathering. The main Celebrant Fr Frank Sharma OCD, a Sri Lankan priest serving in the diocese of Edmonton, in his homily highlighted the life of St Joseph Vaz and his courageous missionary zeal with which he proclaimed the Good News to the people of Sri Lanka.
Fr Nixon D'Silva concelebrated the Mass along with Deacons Dileep Athaide and Thilina Gomez.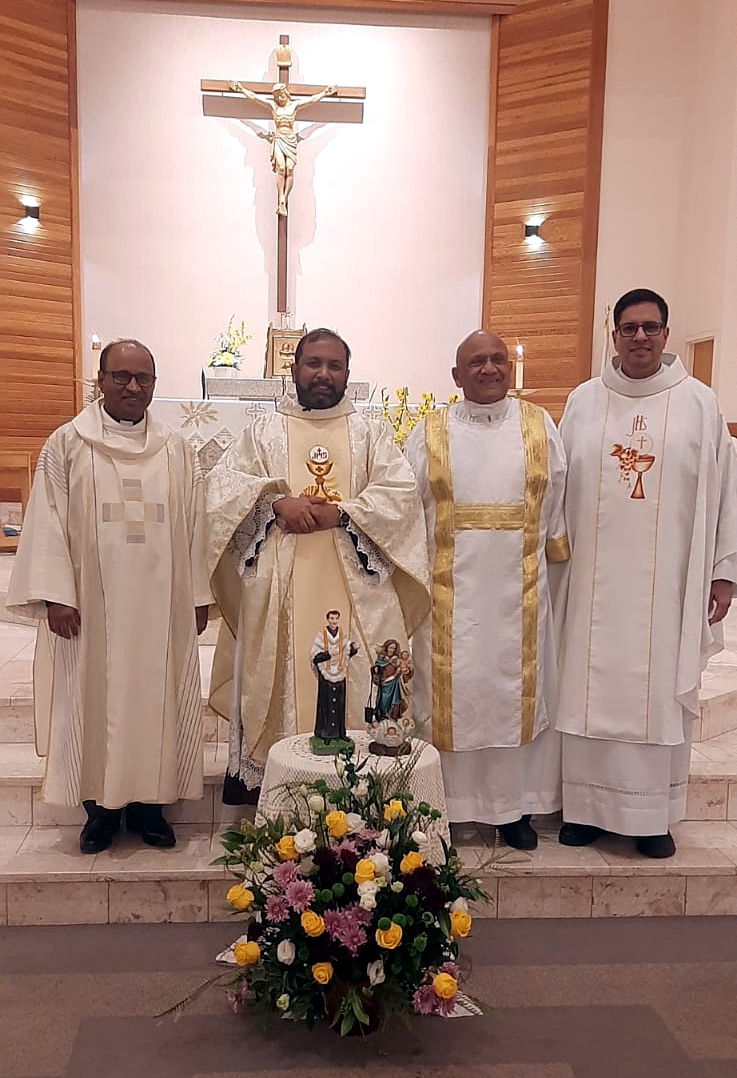 Those who offered their services in different parts of the Mass included Nikita and Shania Gholan of the Goan community (flower presentation at the Altar), Winona Rebello of the Goan community (first reading), Deanna Fernando of the Sri Lankan community (second reading) Ashleigh Nazareth of the Goan community (Prayers of the Faithful) and Nikita Gohlan and Shania Gohlan of the Goan community (ushers).
The GOA Vancouver Choir comprised Beatrice Pereira, Bina D'Souza, Judith Braganza, Lorraine D'Souza, Maria D'Souza, Rachel D'Silva, Clarence D'Souza, Doug Nazareth, Lance Monteiro, Olavo Sodder, Paul Pereira, Rohit D'Silva and Terryl Braganza. Hymns were sung in English, Tamil, Sinhalese, and Konkani by members of both communities.
After the Eucharistic Service, there was a gathering of the two communities in the church hall, with a display of culture, dance performances and food.
The dance performances were a display of culture and tradition from both Goa and Sri Lanka, with the Goans presenting the traditional folk dance to the popular tune of 'Maria Pitache'.
The GOA Vancouver provided the famous Vindaloo and Butter Chicken, while the Sri Lankans showcased their authentic food from Vermicelli hoppers to their speciality dessert of the pound cake.
"We worked collaboratively on this Feast Day, right from the planning stage, the Mass and the choir. I would like to say Saint Joseph Vaz is strengthening the bonds between our two communities," said GOA Vancouver President John Braganza.
"We thank the priest and deacons who celebrated the Mass and all those who offered their services at Mass and the social gathering."