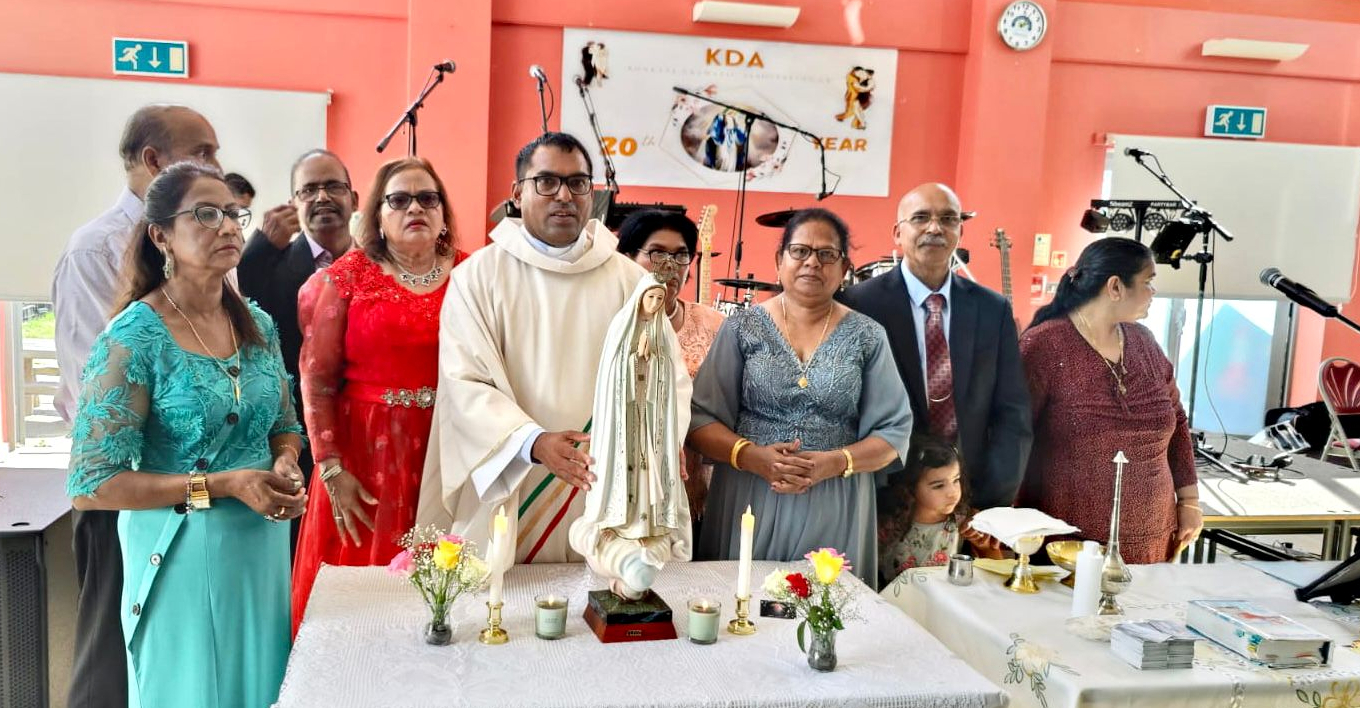 THE GOAN NETWORK | LONDON
The Konkani Dramatic Association UK commemorated 20 years of its inception with a fellowship event at St John's Community Centre, Wembley Central, on September 9.
Fr Feroz Fernandes, sfx, from the Goan Chaplaincy, was the main celebrant for the Thanksgiving Mass.
"The Biblical message is clear: resolve conflicts and restore relationship," said Fr Feroz in his homily, while appreciating the organisation's work to bring people together and nurturing bonds of friendship with a unique Goan touch.
Fr Feroz invited people to embark on this challenging journey to solve behavioural problems through open communication, as Jesus guided in Matthew 18:25-20.
"Those who resolve conflict and restore relationships are the contented people and promoters of joy in the world. They are the most needed for any social fabric," said Fr Feroz, and wished KDA more fruitful years of service to the Goan community in the UK.
The Mass was followed by a social gathering, with the band 'Treble Makers' providing the music. Victor de Verem (Alphonso) composed a special Mando on the occasion. Goan Food delicacies were on offer at the gathering, which was attended by a number of families.
Commenting on the association's objectives, Judith Pacheco e Fernandes, founder-trustee of KDA who hails from Margao, said it all started with requests to help Goan people and promote local talents based in the UK.
"KDA opted not to have a hierarchy, but nine executive trustees operate the productions along with the other members and well-wishers. Over the years, KDA has staged production in Germany, Canada and the USA and annual events in the UK."
Judith thanked the Pilar Fathers for supporting the activities of KDA with a special mention of Fr Oliver Antao and late Fr James Pereira, sfx, who were present for the first KDA event on September 8, 2003.
KDA will have a unique Variety Entertainment and a Dance Ball on December 31 at Southall. "KDA will promote new Goan performers, local singers, comedy artists, even if be saying one line in Konkani by children who do not know the language," says Judith.