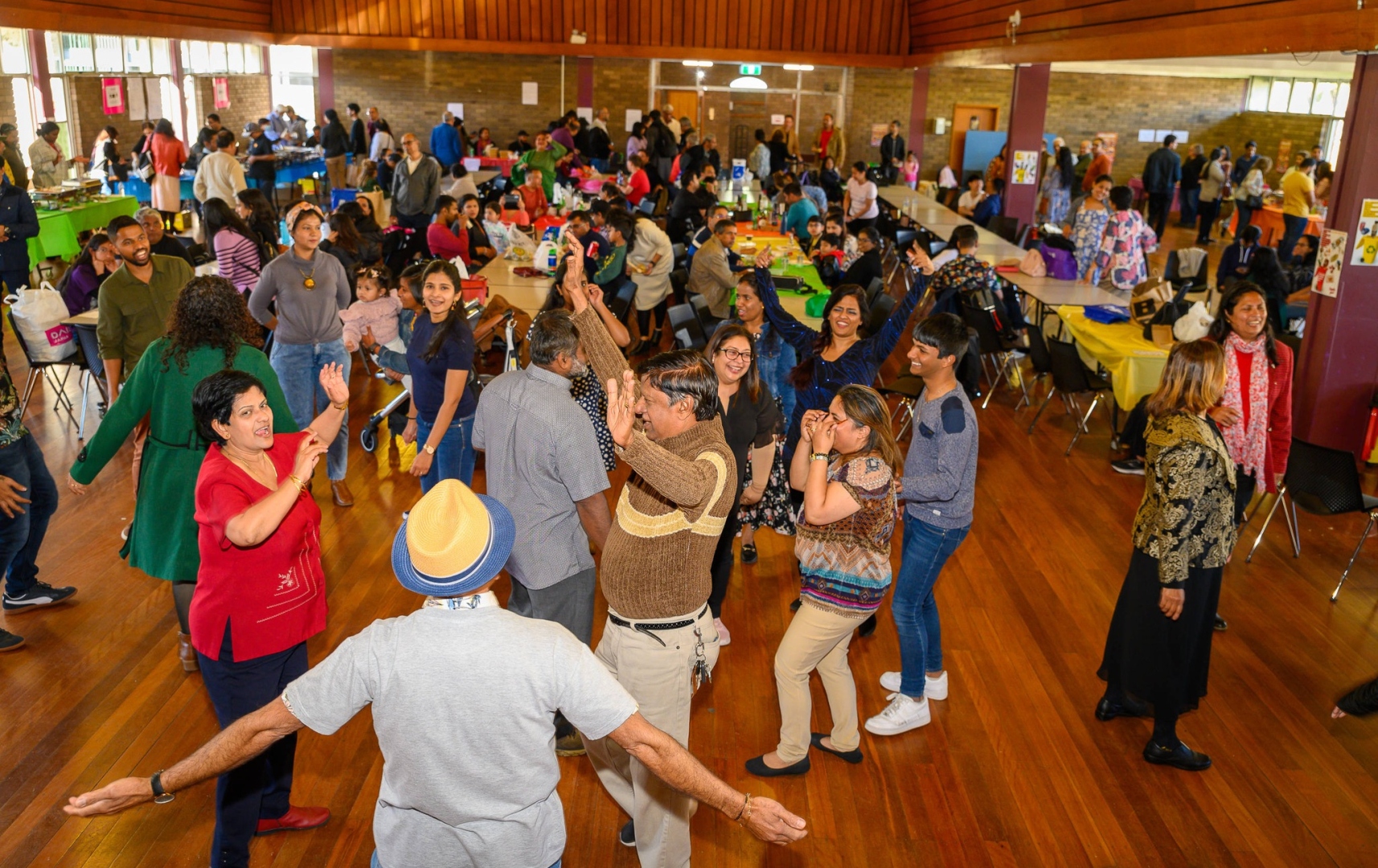 Photo Credits: Aaron Braganza

SYDNEY
The Goan Overseas Association in Sydney celebrated World Goa Day on August 19 at All Saints Parish Hall, Liverpool, NSW, to showcase the rich Goan culture, dance, music and cuisine.
The hall was decorated to recreate the authentic atmosphere of a Goan village bazaar with a large number of stalls dotted around the hall comprising a mixture of small family businesses and families eager to share their Goan specialities with the guests.
There were stalls selling a wide range of Goan dishes from Sorpotel, Sannas, Arroz De Refogado, Goan fish curry and rice, Pau Com Chourico, Potato Chops, Tongue Roast, Vindaloo, Goat Xacuti, Peri Peri Chicken, Aad Mas, Fish Recheado, Prawn Molho, Ambhot Tik and Crab Xek Xek. The aroma of Goan food filled the air.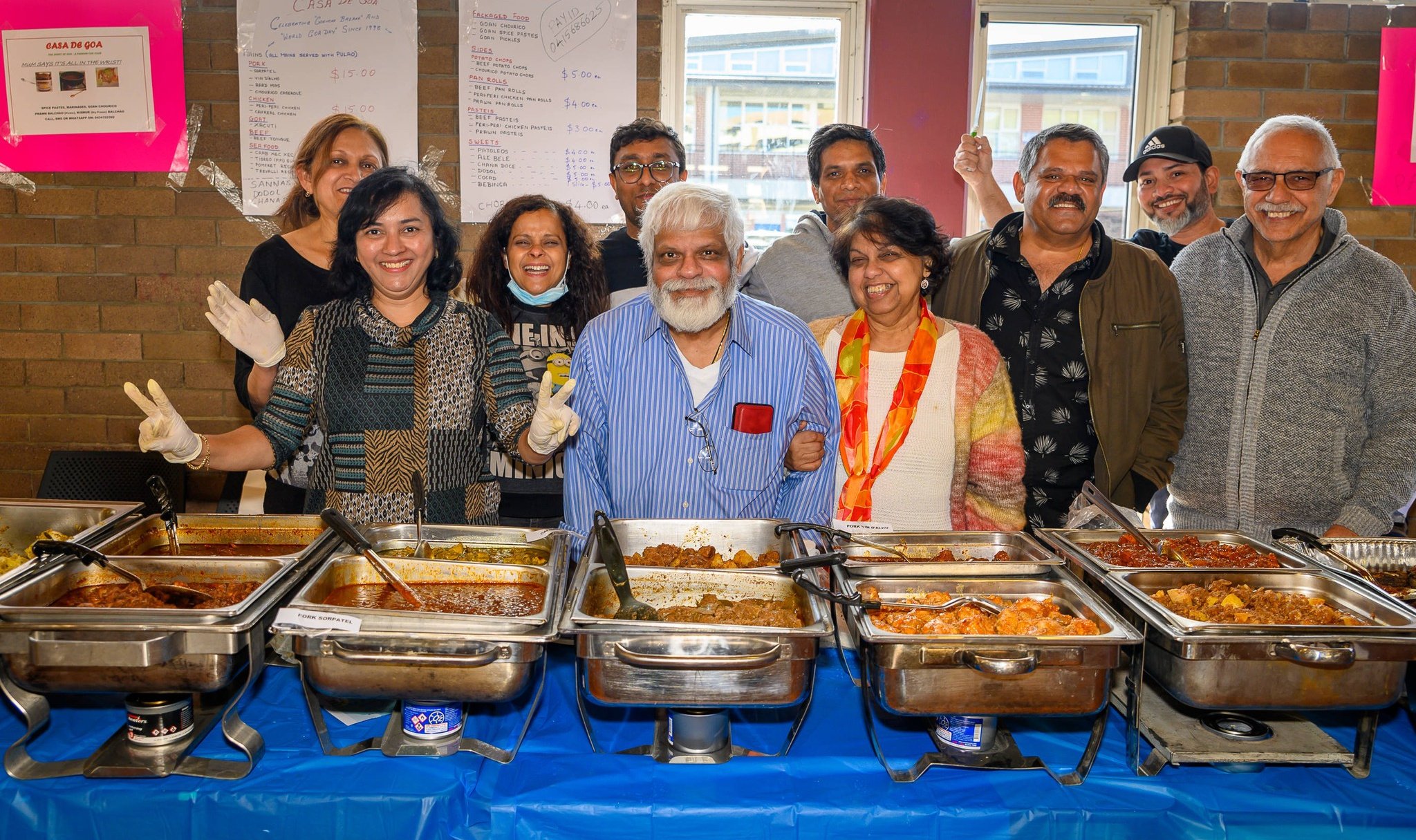 There were also the traditional Goan sweets like Bebinca, Alle Belle, Gram Doce, Pinag and Marzipan on sale, which were enjoyed by an overwhelming crowd of over 400 members and guests. Business was brisk as the guests thronged around the stalls quickly snapping up the dishes for lunch and also ordering takeaways.
The cultural content of the event a talent performance by young Goans Delmaiyrah De Souza, Mikayla Abreo, Declan Ferrao, Adrian Pereira, Alyssia and Ciann D'Souza.
No Goan event is complete without the bingo which nicely rounded up the afternoon's entertainment.
Thanking all the members and guests of the GOA NSW who came in large numbers to make this event a grand success, GOA NSW President Alwyn Henriques also expressed his gratitude to All Saint's Parish Liverpool, NSW for offering the parish hall to the GOA NSW to have a World Goa Day.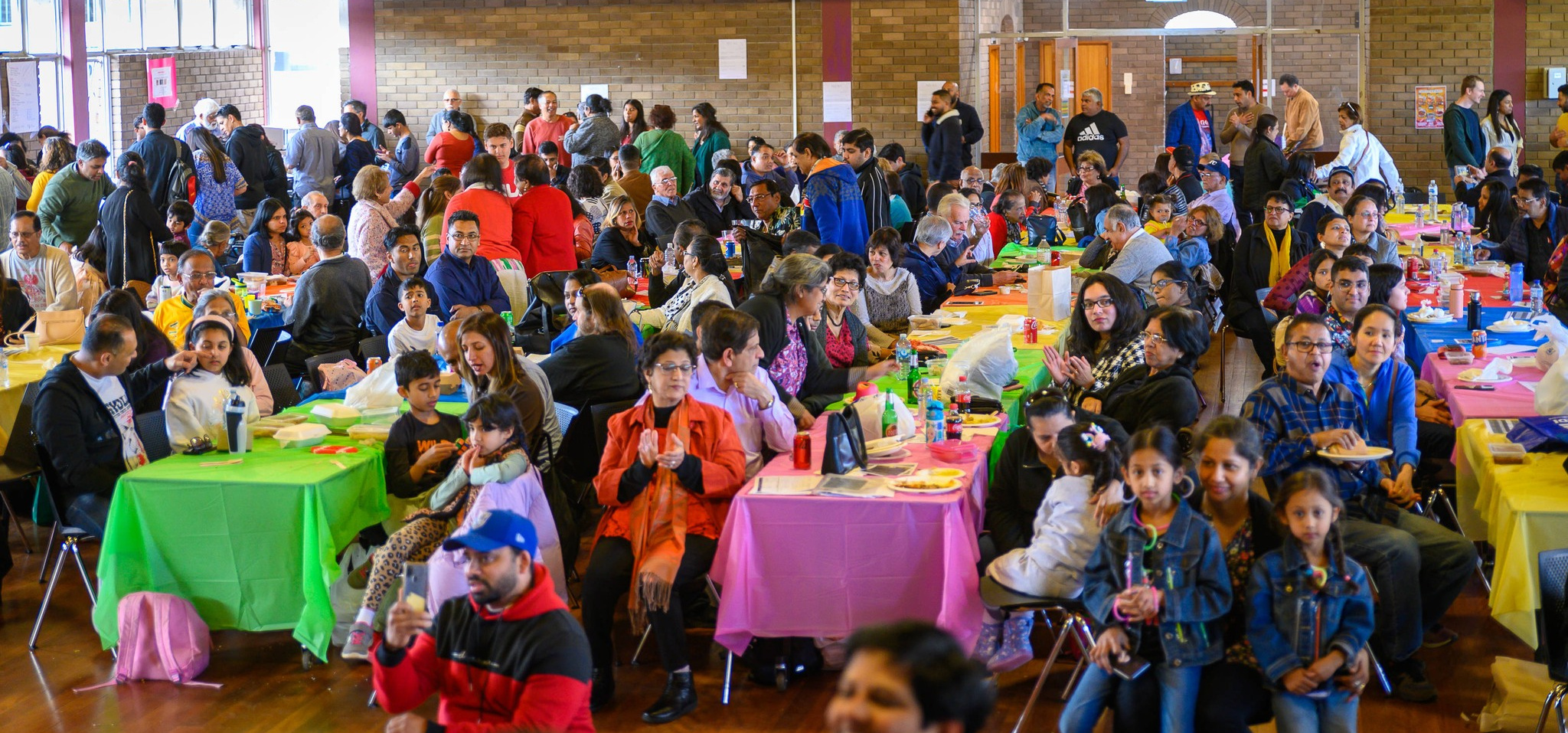 "We wish to thank all the stall holders who toiled all day to serve the crowd mouth-watering food, the Young Goan Talent Performers for their efforts in many hours of practice to entertain the guests with their individual song and dance performances, Aaron Braganza for photography and videography on the event, Noreen Do Rosario and Sanjay Fernandes, the event directors for putting together the day's events."
Henriques also praised the executive committee members and their spouses of the GOA NSW for their dedication and commitment in organising yet another entertaining and successful function for the Goan community in Sydney.