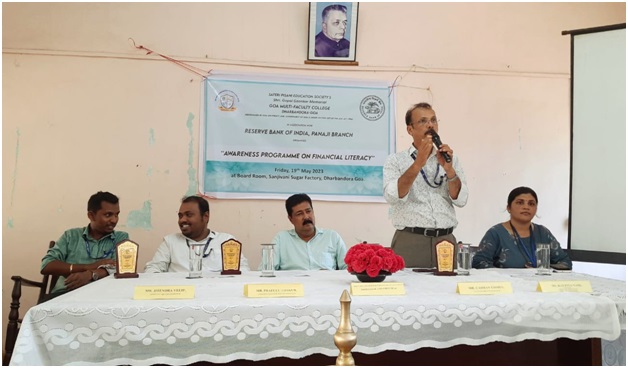 PANAJI: Cassian Gomes from the Reserve Bank of India, Panaji branch emphasized that the ten-rupee coin is still a legal tender and should be accepted by everyone and further said that the rumour that ten-rupee coins are fake or duplicate or are not legal tender is untrue.
He was speaking at the financial literacy awareness programme organised recently by SPES's Goa Multi-Faculty College, Dharbandora in association with the Reserve Bank of India, Panaji branch at the Sanjeevani Sugar Factory Hall, Dharbandora.
He also spoke about the benefits of recurring deposits, PPF accounts and gold bonds. Other resource persons from RBI addressed the participants were Prafull Thakur and Jitendra Velip.