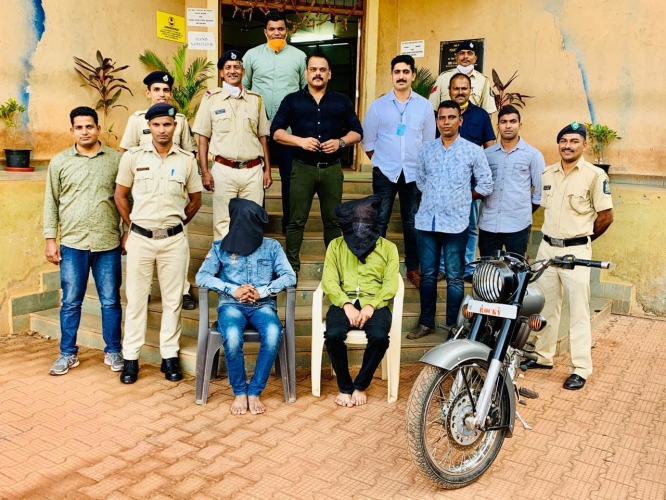 PERNEM
Pernem police have arrested two persons at Kolhapur on charges of stealing a Bullet motorcycle at Parcem-Pernem.
A complaint was lodged by Manguesh Dangui on September 14, stating that his Bullet motorcycle was stolen from a parking lot at his house.
Investigation using electronic mobile surveillance and CCTV footage during the past two months finally led Pernem Police to a breakthrough, which took them to Kolhapur.
A Pernem police team proceeded to Hupri-Kolhapur and nabbed the two accused Sangram Hazare (31) and Niranjan Avte (27), both from Hatkanagle-Kolhapur.
The stolen Bullet motorcycle has also been recovered from the accused.
The team headed by PI Jivba Dalvi consisted of ASI Nhanu Thakur, constables Gurudas Mandrekar, Devidas Malkar, Anishkumar Poke and Devidas Shirodkar. Further investigation is in progress.