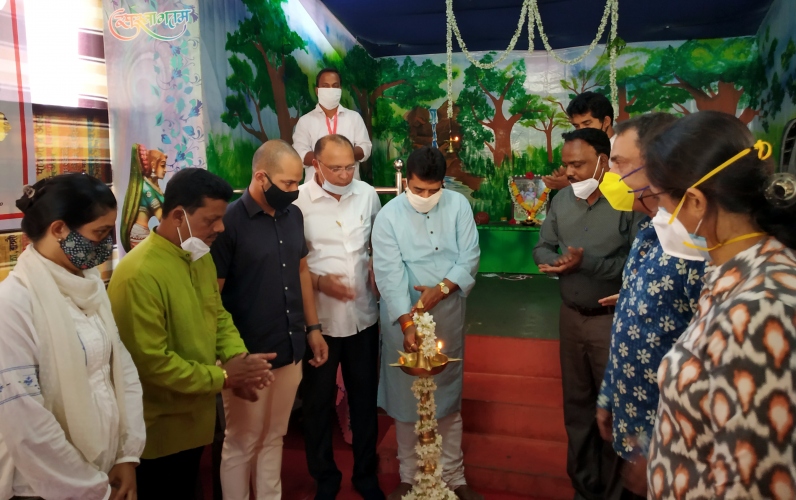 Photo Credits: Agnelo Pereira.
MAPUSA
More than 32 people came forward to donate blood at a blood donation camp organised by the XI Star Boys of Shettywado, Mapusa on Thursday.
The blood donation camp was inaugurated by BJP State President Sadanand Tanavde in presence of Aldona MLA Glenn Ticlo, Mapusa MLA Joshua D'Souza, former Mapusa chairperson Ryan Braganza and other dignitaries.
The blood donation camp was held on the occasion of the feast of St Francis Xavier and birthday of North Goa BJP District Vice President and ex-councilor Franky Carvalho.
Several leaders lauded the efforts put by the BJP Vice President in his work towards the party.
"Franky has been a dedicated karyakarta of BJP and gives 100 percent to any job entrusted to him. During the lockdown, his team worked with dedication reaching out to people," Tanavde said.
According to Aldona MLA Glenn Ticlo, Franky was a live wire and available to the people anytime.
"Franky is full of energy. He is a good karyakarta who works day in and day out. He has full support of the people in the ward and has always done good work," Ticlo said.
Former Mapusa chairperson Ryan Braganza also spoke. Mapusa MLA Joshua D'Souza and other dignitaries were also present.