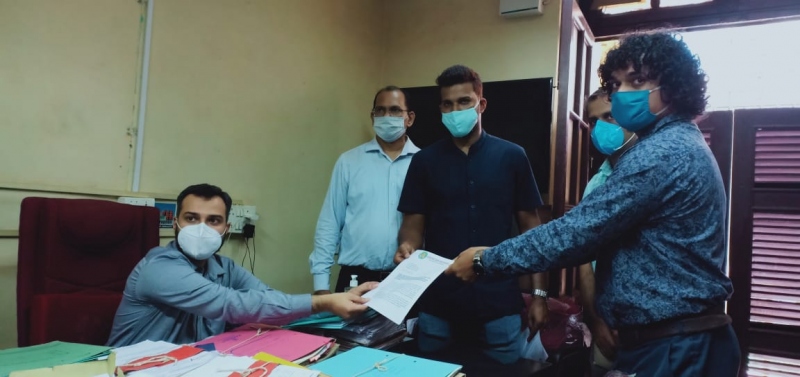 PANAJI
Executive committee members of Goencho Ekvott submitted a memorandum to Deputy Collector Mormugao Sachin Desai, who has been notified as Competent Authority for Land Acquisition (CALA) for doubling-tracking of SWR to cancel the land acquisition process for the same. People who had raised objection to the land acquisition are already served the notice for a personal hearing.
Jt Secretary of Goencho Ekvott Olencio Simoes and Chairman Creson Antao explained to the Deputy Collector about the difficulty faced by the people along the railway line due to coal transportation.
Orville Dourado Rodrigues founder of Goencho Ekvott implored the Deputy Collector to take cognizance of the fact that most of the affected parties that have been served notices for a personal hearing are senior citizens, most of whom are confined within their homes and do not venture out on account of the COVID-19 pandemic.