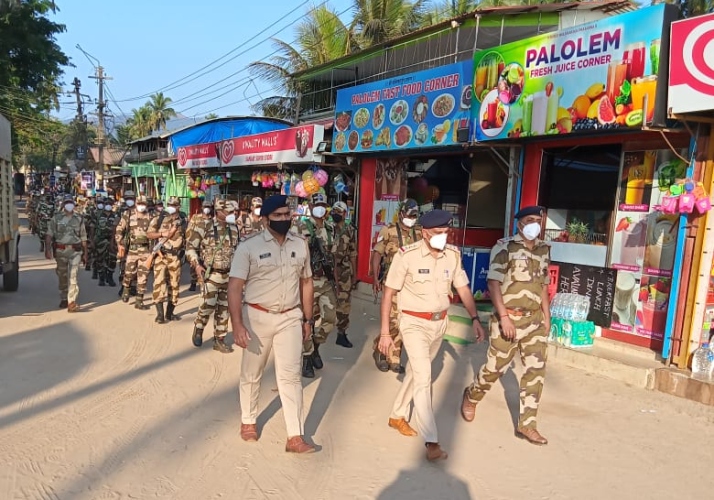 CANACONA
Police and CISF paramilitary forces conducted a flag march at various places in Canacona on Friday to build confidence among the electorate about the safe and sound assembly elections.
The flag march was personally attended by Canacona Police Inspector Pravin Gawas and PSI Swadesh Desai, as the CISF paramilitary Forces first conducted the flag march at Palolem beach street, Palolem beach, Chaudi market, Poinguinim Market and along the Polem check post.
The flag march was conducted under supervision of the Quepem SDPO, Canacona police and CISF paramilitary forces, to reassure the electorate that no untoward incident or influencing of voters would be allowed in Canacona.