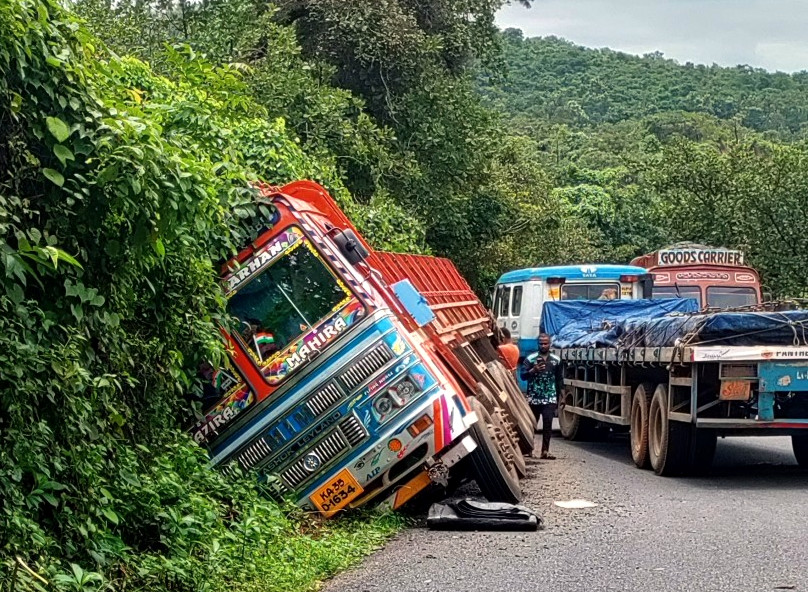 Photo Credits: Kathy Fernandes
CANACONA
Traffic along the NH66 was disrupted at Balli when a truck fell into the roadside drain on Thursday.
According to sources, the truck was headed towards Karwar and tried to negotiate another stranded truck, when it strayed towards the right of the highway and fell into a roadside drain.
The mishap disrupted traffic along the highway and later in the evening, two different cranes were engaged to remove both stranded trucks. A police team was stationed to regulate the traffic, while both trucks were being removed from the site.