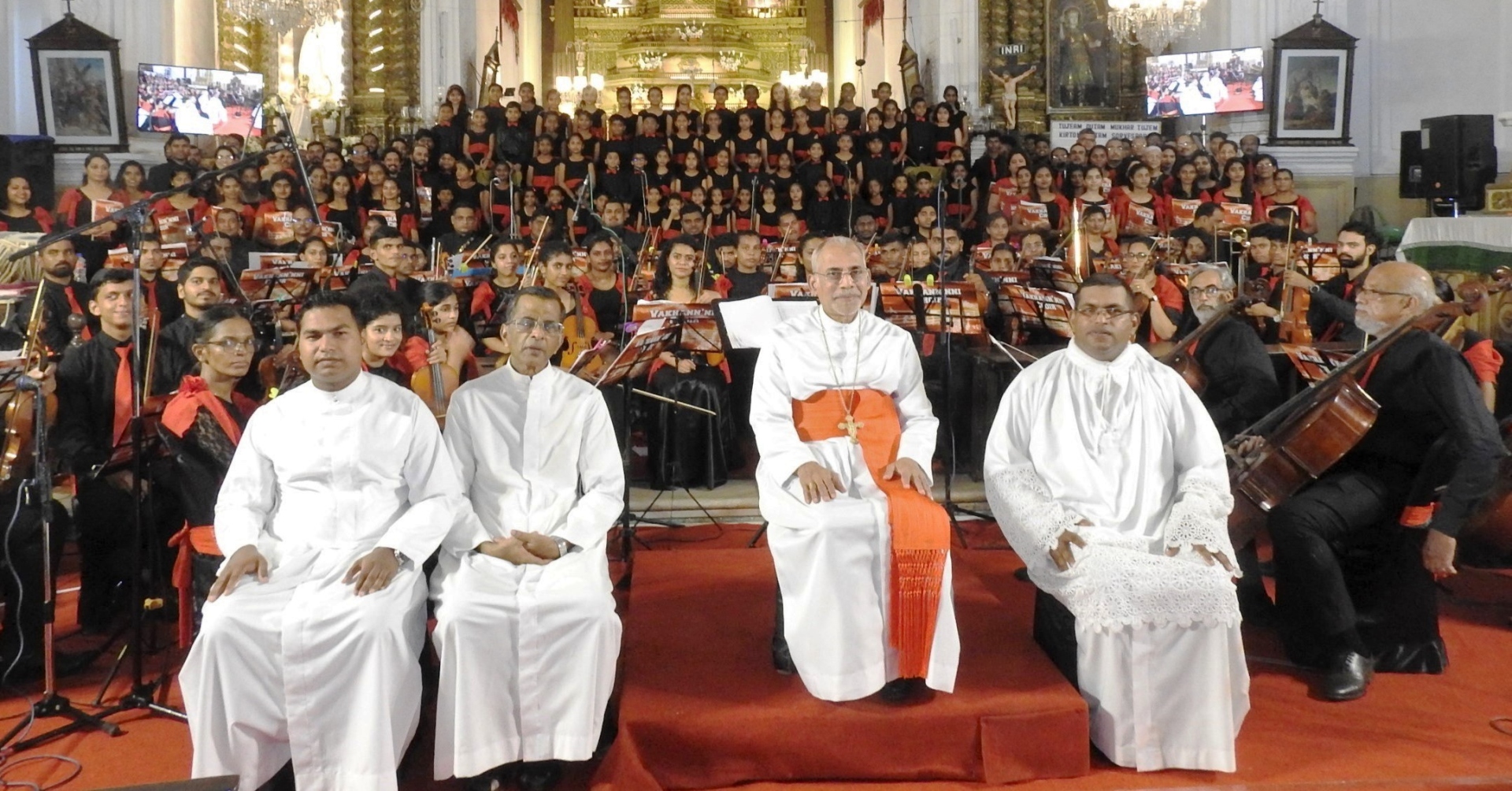 MARGAO: His Eminence Filipe Neri Cardinal Ferrao on Thursday called upon the laity to be witness to God through music in their day-to-day today life, through goodness, service and loving car of one another. Speaking at the Holy Spirit Church, Margao on Thursday evening where the choir and ensemble group Vakhann'nni, presented their Sacred music concert in his honour, Cardinal Ferrao complimented Fr Simon D'Cunha and members of the choir from St Joaquim Chapel, Borda and Holy Spirit Church.
The motive behind staging the concert was to praise and thank God for the gift of Cardinal Ferrao in the Archdiocese of Goa for the first time in history after 456 years.
"This concert of sacred music has been soul stirring. We must praise God through music, but we must not top there. We must be witness to God through music in our day to day life, through our goodness, service and loving care of one another," he said.