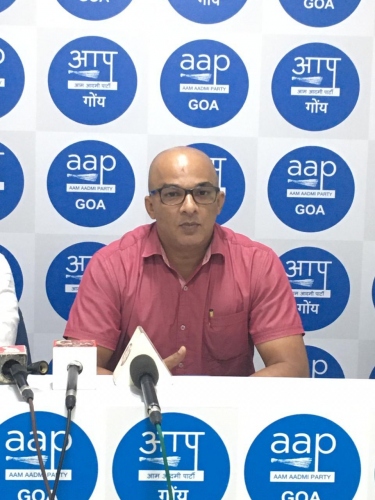 PANAJI
Aam Aadmi Party on Sunday cautioned the government against harassing people and asked the chief minister to instead listen to their grievances.
AAP spokesperson Sandesh Telekar said the imposition of Section 144 and that too only in South Goa is nothing but a mean to harass the people.
It is evident that the BJP government is scared of the growing people's movement against the projects set by Delhi against Goa and Goans.
He pointed out that when deaths due to Covid have reduced there was no need for Section 144 and asserted that it is invoked only because there was a huge crowd to protest against the summoning of two activists by the Maina Curtorim police.
He opined that instead of using Section 144 the government would do well to register FIR against Adani and others as demanded by the people.
"Section 144 will not deter the people from protesting against the government but only embolden them to oust this anti-people government lock, stock and barrel," he said.