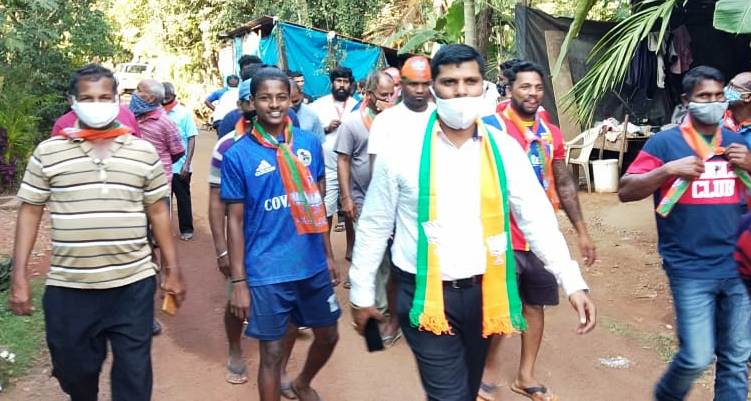 MARGAO
The ruling BJP is closely watching the political developments unfolding in the Congress party post-resignation of Reginaldo Lourenco from the Trinamool Congress.
The BJP has kicked off its campaign for the Curtorim seat with party workers moving around the constituency to drum up support for the party.
Party ST leader, Anthony Barbosa, however, said that what is happening in the TMC or the Congress is the internal matter of these two parties. "The unfolding developments in the TMC and Congress is their internal matter. We are not concerned about what is happening in these parties. All I can say is that the BJP is working tirelessly to wrest the Curtorim seat this time round," Barbosa said.
He pointed out though the BJP is yet to announce the candidate for the Curtorim seat, all the party leaders have unitedly launched the campaign to ensure victory for the party in the coming polls.