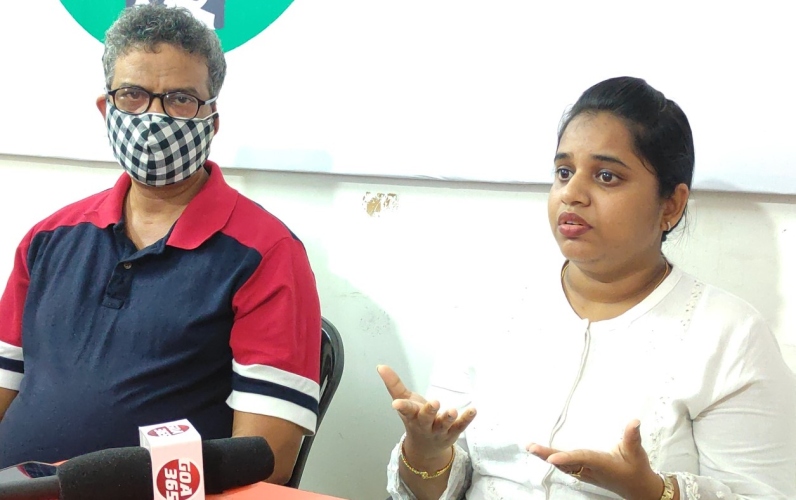 MARGAO
Feeling betrayed and let down by the Congress leadership over the Benaulim Congress candidature, South Goa district Congress general secretary Gina Pereira on Saturday demanded to know how the party finalised the candidate for Benaulim when he was not recommended by the block when senior leader P Chidambaram had time and again insisted that the party will zero in on the candidate as recommended by the block.
Addressing the media along with district Congress treasurer, Franky, Gina said she is upset with the party decision to nominate Tony Dias for the Benaulim seat since P Chidambaram had repeatedly insisted that the block will decide the candidates.
"As far as Benaulim is concerned, the Benaulim block on November 29 had recommended only five names and the names were approved on the same day by the South Goa district committee even without any discussion. These names later went to the screening panel in December and Tony's name found no mention in the list. We would like to know how Tony's name figured in the Central Election Committee. And, how the party declared Tony's candidate within 24 hours after he joined the party," Gina said, while demanding to know how the observers made the observation in favour of Tony within 24 hours.
Saying the Congress adopted a similar yardstick in declaring the Shiroda candidate Tukaram Borkar within days after joining the Congress, Gina questioned, "What are the observers doing and why do we need observers. Let the observers give their report containing the observation that the ticket need to be given to a person who joined the party just 24 hours ago."